The Silver Creek Preserve visitors center cabin is set to get a major upgrade following approvals from Blaine County in November.
"Designed with the community in mind, these enhancements will include renovations to the Preserve's existing visitor center, the addition of a new classroom facility with the capacity to serve 25 students and other community meetings, and other essential upgrades that will increase visitor accessibility, support recreation, and provide new opportunities for education and community engagement," said Nature Conservancy Communications Manager Claire Cornell.
The Silver Creek Preserve near Picabo is a major fly-fishing destination and a flagship conservation area of the Idaho chapter of The Nature Conservancy. It draws more than 5,400 visitors each year, providing nature walks and educational information within the 881-acre riparian area.
Cornell said these improvements are part of a long-term vision to enhance Silver Creek Preserve for both people and nature. Blaine County approved permitting on Nov. 19 for the infrastructure enhancements with a conditional use permit and site alteration permit.
Infrastructure and building construction components of the project are estimated to cost approximately $1.5 million, with principle funding for construction provided through a donation from Edward and Pamela Taft.
Construction will be focused within already disturbed development sites and no topsoil will be imported, ensuring the protection of sensitive habitats from construction disturbance and invasive species, Cornell said.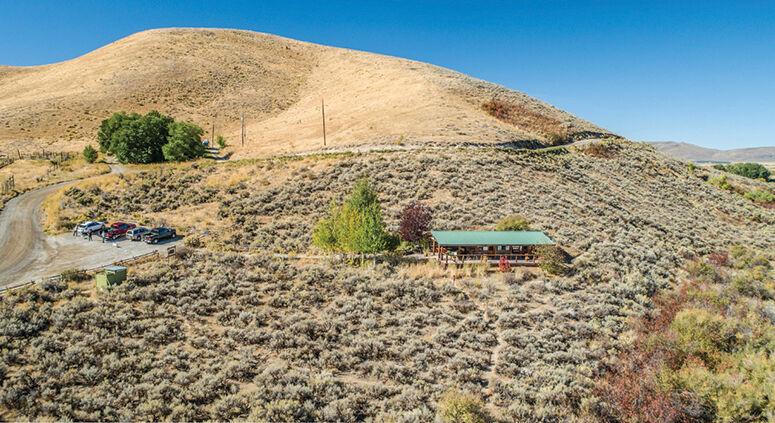 Additionally, the project is pursuing LEED Gold and Net-Zero certifications, with plans to utilize solar panels for power. Construction is expected to begin in late spring 2021 with a projected completion date of spring 2022.
In addition to the renovated visitor center and new classroom facility, the project will improve surrounding trails and boardwalks, including a new ADA-accessible [wheelchair friendly] trail, Cornell said.
Ketchum-based architect Rebecca Bundy and landscape architect Nathan Schutte of NS Consulting will oversee the project.
The Nature Conservancy is a "global conservation organization dedicated to conserving the lands and waters on which all life depends," states a press release. "Guided by science, we create innovative, on-the-ground solutions to our world's toughest challenges so that nature and people can thrive together. We are tackling climate change, conserving lands, waters and oceans at an unprecedented scale, providing food and water sustainably and helping make cities more sustainable. Working in 79 countries and territories, we use a collaborative approach that engages local communities, governments, the private sector, and other partners."