Angela Wood had been dreaming about trekking across America since she was 11. She's a truck driver by trade, so she's no stranger to long, cross-country rides; but her dream ride had one difference—to do it in a horse-drawn wagon.
What other reason, then, might a 52-year-old woman need to cross the country in a wagon? In this case, to raise awareness about childhood food insecurity in America.
"As a truck driver out here, I see hungry kids begging on the streets because you're going through the big towns and cities," Wood said. "I always hated that, so I carried food with me. I just don't see why people should be hungry in America. Not in America."
Wood has been making her childhood dream, combined with her passion to end child food insecurity in America, a reality for almost a year now. She's traveled from Kentucky to the East Coast, then back through Kentucky, Tennessee, Arkansas, Oklahoma, Kansas, Nebraska, Wyoming and now, Idaho. She plans to be home by August 2020, which means she'll have been on the road with her horses for two years and have crossed almost 20 states by the time she's finished.
When Wood first started, the people she met along the way were shocked that she was riding throughout the entire year—including during the winter. Plan as she might, Wood was not entirely prepared for her first winter on the road.
"It cooled down faster than I thought it would," she said. "All my winter gear was in Tennessee and I'm down in North Carolina and it's 30 degrees. Thank God for the American people. They said, 'Oh, you need some winter clothes.' I was just going to tough it out until I got to my clothes, but somebody tossed me a winter coat, somebody else tossed me overalls. It worked out."
And it wasn't exactly an easy beginning; Wood spent the three years leading to her "trek," as she calls it, saving money—and training her horses.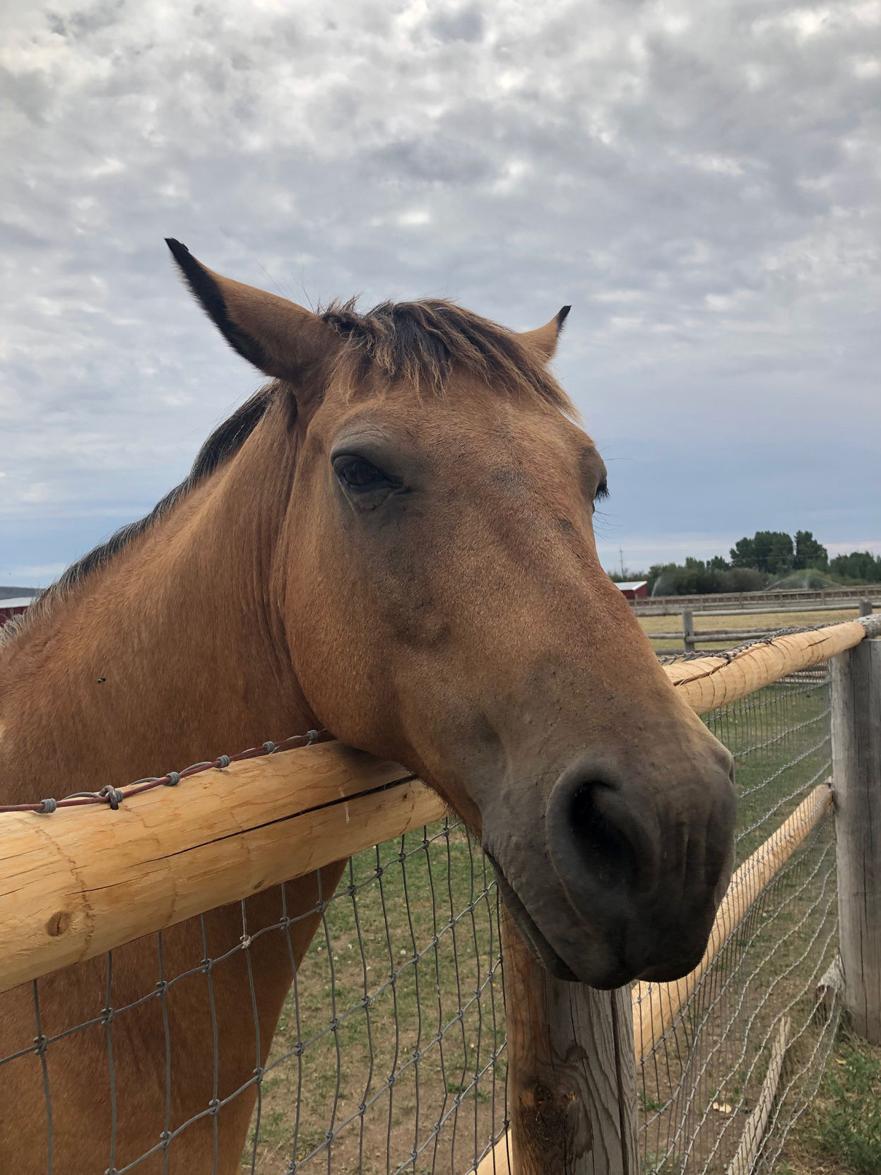 "The funny thing was, I had never driven a wagon before. Never owned a wagon. I've trained horses my whole life—but to ride, not to drive," she said.
After Wood got her wagon and her horses trained, she harnessed her team and started her trek soon after.
"I said, 'Lord, don't kill me. Let's go,'" she said. "The only thing that saved me is that neither one of them spooked at the same time. And I drove them for eight days around home, gave them four days off, and I hit the road Aug. 2 [2018]."
Wood, her Chihuahua, Schatzie, and her two horses, Star-Buck (no relation to the coffee giant) and Renegade, often cover around 20 miles a day. She's ridden 100 miles of the original Oregon Trail, posed for a photo with the "Welcome to Dodge City" sign and topped the Great Smoky Mountains and the Appalachians. And Wood is happy to camp—as long as she's near grass and water—but isn't afraid to knock on doors and ask for a place to stay when her group has hit their mile limit for the day.
Late last week, the Susie Q Ranch in Picabo was Wood's latest stop on her cross-country expedition. She arrived in Picabo aiming to continue her ride along state Highway 20 to Mountain Home last Sunday morning. She prefers to travel on dirt roads—locating them on her phone through the GoogleMaps "hiking trails" option—but sometimes, it just isn't possible due to a lack of water or dangerous trail conditions.
Wood owes much of the success of her trip so far to the generosity of the people she's encountered, and many of the people she's met on her journey—like ranch employees Amy and Greg Peterson—are supportive of her mission, providing her with a hot meal, shelter for her horses and a much-needed shower.
"It is due to the kindness and generosity of Susie Q Ranch owners, the Simmons family, that we can sponsor people like Angela," said Amy Peterson, horse facilities person at the ranch.
Wood's trek is just as much about her love for horses as it is about her passion for ending child food insecurity. She doesn't overwork them, only allowing them to travel at the pace they're comfortable with and stopping often for rest and water. She listens to the needs of her "boys," as she calls them, and never pushes them past their limits.
Through her journey, Wood is primarily raising awareness about child food insecurity, but she's also raising money for the national campaign No Kid Hungry.
"I got a fundraiser going with No Kid Hungry for $1 per mile," she said. "I'm trying to raise $1 per mile to go with that—but this is totally self-funded. I say self-funded, but this is with the help of the American people. Without them, this would have been a lot harder.
"I'm spending money on this trek. Granted, people have given me a lot of money for the fund. But not one dime goes into my bank account. If somebody wants to donate to the GoFundMe account, that's fine. But I'm not asking for it. That's not what this is about."
So far, Wood has raised $3,075 of her $7,000 target for No Kid Hungry.
Wood focuses on ending child food insecurity through local-level change, and points to raising awareness—part of which she hopes to accomplish through her cross-country ride—as necessary in the continued battle against child food insecurity.
"I've had people tell me, 'There are no hungry children in America. There's too much help for them.' To that I say, I wish I lived in your world. Because there are hungry children in America. And it's not the kids' fault. These people just don't see it, and if they don't see it, then it's not real to them," she said.
The Wood River Valley isn't immune to food insecurity, despite its reputation for being a relatively wealthy community. According to Brooke McKenna, director of operations for The Hunger Coalition, a nonprofit organization in Bellevue, 60 percent of the 3,900 total individuals fed last year through its programs were children, which is the highest they've seen in recent years.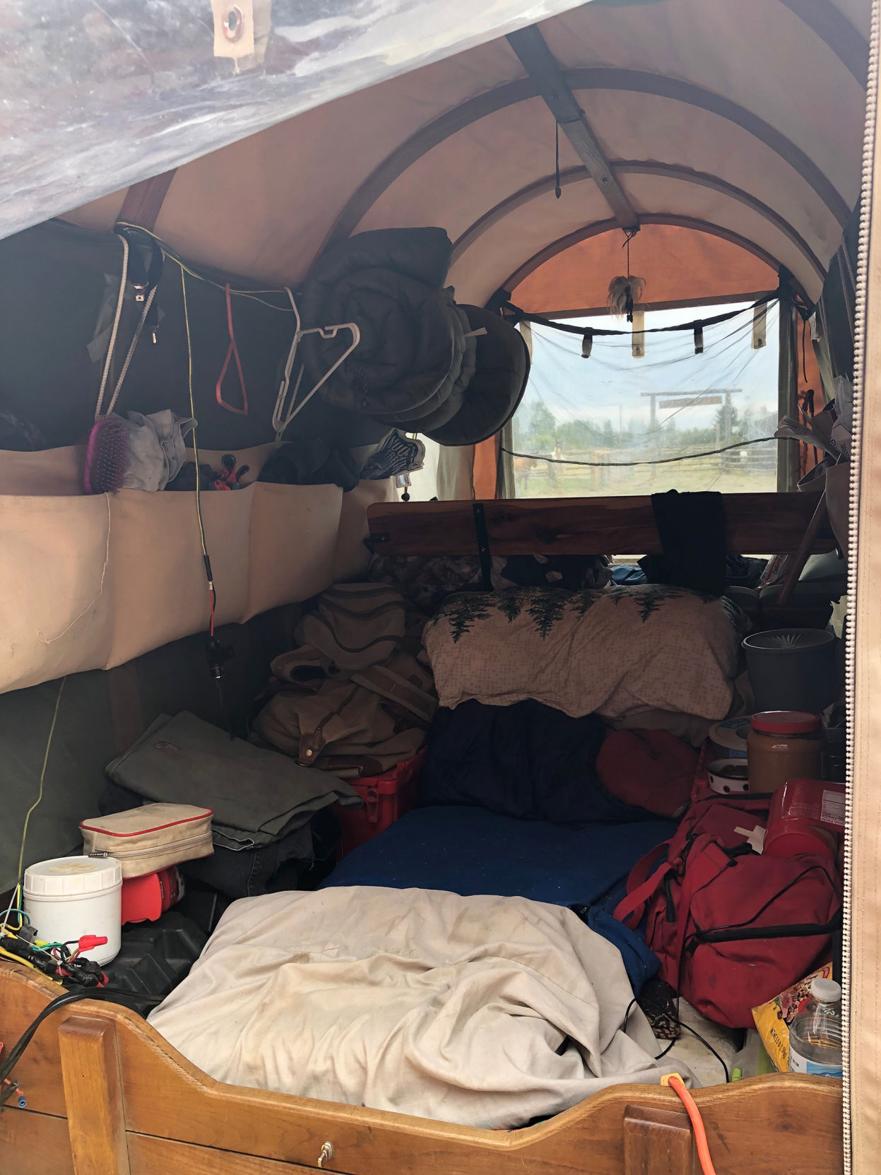 In 2018, 42 percent of students in the Blaine County School District qualified for the free and reduced lunch program.
"It's hard to get Blaine County-specific statistics, but in [nonprofit national organization] Feeding America's annual survey, 17 percent of children are living in food insecurity," McKenna said.
The wages in Blaine County are higher than the national average, meaning that many families are not eligible for food stamps, even if they're struggling financially, McKenna said. And Blaine County is rated No. 8 in the country for most expensive food costs.
"There are four to five grocery stores in the area, and they're largely priced the same," McKenna said. "This is a resort market, with resort-rate food prices."
Combined with "stagnant wages and rising food and housing costs," Blaine County salaries aren't stretching as far as they used to.
The Hunger Coalition has implemented many programs in local schools—including Daily Bites in every public school, its Snack Packs program in elementary and middle schools and lunch programs over the summer.
"We help babies, all the way up to teenagers," McKenna said. "We're working to implement a variety of programs and stigma-free programs that work with more kids, especially on the high school level."
McKenna echoed Wood's sentiment over raising awareness for food insecurity and changing the conversation about food insecurity in America.
"Hunger is an outdated term," McKenna said. "Food insecure is more widely used—it means that you don't know where your next meal is coming from. There are a wide variety of factors that lead to food insecurity"
Said Wood, "A lot of these people who can't afford to feed their kids—it's not because they're deadbeats, it's not because they do drugs—it's because they literally cannot make it. A lot of them have college educations, yet they can't get a job in their chosen trade, and they're out there flipping hamburgers.
"We need to shift focus away from parents to their kids and feed the kids. Kids are our future. If you don't feed a child, their brains, social skills, intellectual skills—they don't develop right. How are these kids supposed to get ahead? Childhood hunger is the worst ill in America. And this is the land of plenty. We can feed the whole world and yet, we have hungry children."
Wood's passion for her country and to end child food insecurity is immediately evident. She discusses the problems she sees on the road, not with abject dismay and hopelessness, but with empowerment—because she believes that even as just one woman, she can make a difference.
"The trek is raising awareness and spreading this knowledge, finding out what you can do to help out on your local, neighborhood level," she said, patting her horse, Renegade. "Little things on the local level will create a huge impact. You've just got to be aware that there's a need out there. Kids shouldn't go hungry anywhere in the world, but especially not in America."
Wood is loving life on the road—so much so, that she's already planning her next journey, 13 years in the future.
"When I'm 65, I'm going to retire, and if my health still holds out, I'm going to get me a horse and I'm going to do another trek," she said.
And to the people questioning Wood's ability to make a change through her ride?
"If I can save one child, I've won. One person can change a person's life. I can't save all the kids in the world, but I can save one kid. You don't have to change the world—you've just got to change that kid's world. And if enough people change that kid's world, then we've changed the world."