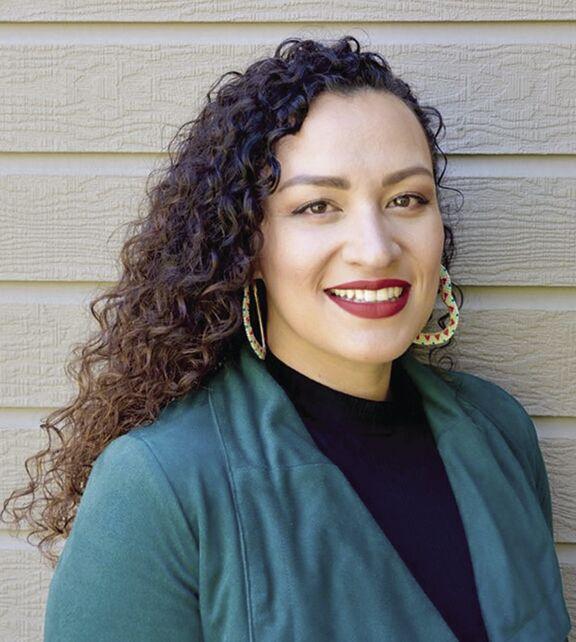 On a desk in her Bellevue office, Becky Lopez has 15 files labelled with 15 names. Each stack of paper is filled with forms—records, references, bureaucratic documents. In a few days, when all the blanks are filled in, she'll load them all into an envelope, seal it, and sign the front with what's become a familiar phrase at U.S. immigration offices nationwide: "Urgent: Afghan National."
Some 7,000 miles away, the people behind the names on the files are hiding in a nondescript Kabul home, remnants of a 20-year involvement in America's longest war. The executive director of the Alliance of Idaho, Lopez and her team are joining a nationwide push to clear a legal pathway for Afghans who aided coalition forces in the fight against the Taliban to get out of the country. They're part in that effort is one extended family—15 people, toddlers through late 60-year-olds. Fifteen names begging for help.
When the U.S. was in country, they were interpreters, a soldier, a judge—a handful of the estimated 300,000 Afghans who aided America and its allies in the war against the Taliban since 2001, according to counts by the International Rescue Committee. Now, that fight is over—and those who backed the losing side fear reprisal from the people they fought against.
From the shadows of Kabul, they're refugees in their own country, said El Paso-based attorney Luis Campos, who works with the Alliance on legal cases, including asylum applications.
"They're still stuck, and that's the case for thousands and thousands of Afghans," he said.
Campos has flown out to the Wood River Valley to work with the Alliance once a month since April. As America drew down in Afghanistan and the Taliban advanced on the capital, the American Immigration Lawyers Association put out a call for help. Those who couldn't be airlifted out needed to apply for something called humanitarian parole—basically, travel papers—to get to the United States. Once here, they can seek the permanent protection of asylum. An interpreter already resettled in California put this particular family, who will remain anonymous, on the Association's radar. Campos thought it would be a good learning experience for Lopez and the Alliance, as well as aid an urgent effort.
Asylum cases in Blaine County most often involve Central Americans, Lopez said—usually women and families fleeing gang violence, domestic abuse, or extortion. The circumstances can be brutal, Campos said, and the documentation needed to gain asylum—namely, proof of the danger or persecution they're fleeing—can be hard to obtain. But in the case of Afghanistan, now under complete Taliban control, there are added steps and mounting complications. Typically, when Campos and Lopez file asylum papers, the people applying are already here. They'll often turn themselves in at the border, where a guard will interview them and make an initial determination; if they meet the criteria, they'll get temporary access to move about the U.S. while they work through the paperwork.
The federal government is fast-tracking humanitarian parole applications for Afghans, Campos said—hence the message Lopez will write on the outside of the envelope. If approved, though, there's no place left in Afghanistan to send it. The U.S. no longer maintains an embassy there. The closest one to Kabul is in Pakistan, which is bracing for hundreds of thousands of Afghan refugees to flood its borders, according to reports in Pakistani media. For the paperwork to mean anything, the family will have to get to it in person, a country away.
"At some point, they're going to have to make the trip over land," Campos said. That means moving through Taliban-controlled roads, reaching checkpoints, and pinning hopes to bribes, he said.
"They're waiting for the right time to make that leap of faith."
Campos spoke to the family's patriarch earlier this week, he said. (That's increasingly rare; many other attorneys are urging clients to wipe their phones, lest the information they hold be used against them.) They're still living in the shadows of the capital, paying for delivery of food and water, hidden in a city the world is watching from afar. And, Campos said, they're getting "desperate."
"If there's one word to characterize it, it'd be desperation," he said. "They're pleading for help, and there's only so much we can do."