Resort communities are known for the natural beauty, cultural attractions and amenities needed to draw tourists. What they often lack are affordable housing options for workers looking to rent or buy a home.
High land prices, expensive construction costs and the proliferation of short-term rentals in the Wood River Valley have led to a shortage of long-term rentals and home-ownership options. This challenge affects both employers and their employees in the hospitality and service industries.
Big Wood Bread owner George Golleher has faced challenges in keeping his staff of bakers, servers, drivers and administrators. In 2014, he opened a new flagship building in Ketchum's light-industrial area, and also operates a satellite café downtown.
Golleher purchased land three years ago on Main Street in Hailey to open a new restaurant. He has designs for a building, but decided to hold off on construction due to a shortage of potential workers.
"It's so hard to find employees," he said. "I don't want to open something short-staffed. We must give our customers a quality experience, or risk failure."
Golleher said part of the problem is that Ketchum is an older community compared to places like Boise. He said most of his 55 employees commute from Hailey or farther south, which he said can be difficult during inclement weather.
"It's hard to hire now. There are lots of jobs, but no one is looking for them," he said.
Golleher has business interests around the country, with companies that he said employ thousands of people.
"Unemployment is low everywhere," he said. "Other businesses around the country are also challenged, but it is more acute here. Housing is a big part of it."
Limelight Hotel General Manager John Curnow has 70 employees at the height of winter season this year. Seventeen of them came from Argentina to work under contract on work visas.
Curnow said finding a place to rent has become difficult for his employees because many housing units have been taken out of the market and used for short-term rentals on Airbnb and other websites.
"Short-term rentals have impacted our hotel occupancy rates," he said. "But I think it has had more of an impact on the long-term-rental housing market,"
To help house workers, the Limelight rented a mobile home in The Meadows south of town and two more in the Warm Springs area of Ketchum.
"It's great to have my staff in Ketchum or on the bus system," Curnow said.
Curnow said the Aspen Skiing Co., which owns the Limelight, is looking at long-term plans for employee housing here that could include buying a housing complex or writing a master lease with a developer for rental units.
Curnow said work visas provide guaranteed workers in an industry that is known for high turnover.
"Ski resorts have always been seasonal," he said. "But my core staff for the last three years and our management team, they definitely call the valley home."
Perhaps due to a scarcity of housing, or high costs, Limelight employees often live many miles away. Curnow said he is exploring options with Mountain Rides for a van-share partnership to transport workers from Shoshone or Jerome. That drive can take up to an hour and a half when the weather is good and highways are clear of snow.
Curnow said Aspen Skiing Co. got ahead of the employee housing shortage years ago.
"They must have 1,000 beds for employees by now, and have been building tiny houses in town for about four years," he said.
Sun Valley Resort has also been forward-thinking in a town where the median home price is $748,965, up 7 percent from last year, according to Zillow.
Older dorms at the resort were recently demolished. Two new buildings were built near the Western Horseman's Center that can house more than 575 workers, many of them on work visas.
"We're doing pretty well with regard to housing," said Sun Valley Public Relations and Communications Manager Kelli Lusk.
Buying a home in the valley can be a challenge for many working families. Sixteen percent of those who already own homes in Blaine County are under a "severe housing cost burden," according to a report by the Robert Wood Johnson Foundation, which means that a household spends more than half its income on housing.
According to the study, since 2006-2010, when the real estate crisis affected more than half of U.S. states, severe housing cost burden has decreased in large urban metropolitan counties, yet increased in rural areas such as Blaine County.
Getting into the local housing market early and building equity was a path to success for John Gorham, co-owner with his wife of Johnny G's Subshack in Ketchum.
The Gorhams moved to town 22 years ago and managed to buy a house and condo, as well as the building that houses their business in downtown Ketchum. Their home recently sold and provided enough money to pay off the condo and commercial building.
"The last of my kids will graduate college in five years," Gorham said. "My wife and I both work full-time to offset our employee [payroll] costs."
The Subshack employs four people. Gorham said he has been unable to expand further.
"I have had a help-wanted sign up for three years straight, and advertised in the newspaper. We would love to do breakfast or dinner, if we had the employees to do it. But it's tough for people coming to town who don't already have money, the kind of people who would work in a sandwich shop. We need affordable housing, but I'm talking about affordable rental housing, not to buy."
Both Gorham and Big Wood Bread owner Golleher said they pay substantially above minimum wage, but many of Golleher's potential employees don't want to commute to Ketchum for environmental reasons.
"I understand that," he said. "We try to keep our buildings' carbon footprint as small as possible."
Golleher said another challenge to business stability is the phenomenon of slack, when tourists are absent during the shoulder seasons.
"The amount of your business can be cut in half right away," he said.
The number of affordable-housing options in the valley is on the rise. ARCH Community Housing Trust, which is supported in part by private donations, has since 2005 partnered with city governments and used federal funding as well as low-income tax-credit financing to build units for seniors and low-income renters and home buyers in Blaine County. The nonprofit organization plans to develop new units in Hailey next year.
Some units in Ketchum will be dedicated to workers in the hotel industry, while others will be available to anyone who qualifies based on income.
A new affordable-housing project under construction on First Avenue in Ketchum consists of two buildings that have 35 rental apartments, with studios, one-bedroom and two-bedroom units. All the units will be long-term rentals, and five will be deed-restricted workforce housing units for income-qualifying tenants making up to 80 percent of the area-median income, or less than $47,068 per year.
Ketchum's voluntary community housing code allows for more density, based on ratios of floor area in a building to land area, for projects that either pay an in-lieu fee or provide on-site or off-site housing units.
A project based on that model is planned for the corner of First Avenue and Fourth Street in Ketchum, in conjunction with an $80 million Harriman Hotel LLC project across the street from the Limelight Hotel.
"The project has employee housing units to support the hotel," said Ketchum Assistant City Administrator Lisa Enourato. "If the hotel does not move forward, those units will become [deed-restricted] community housing units."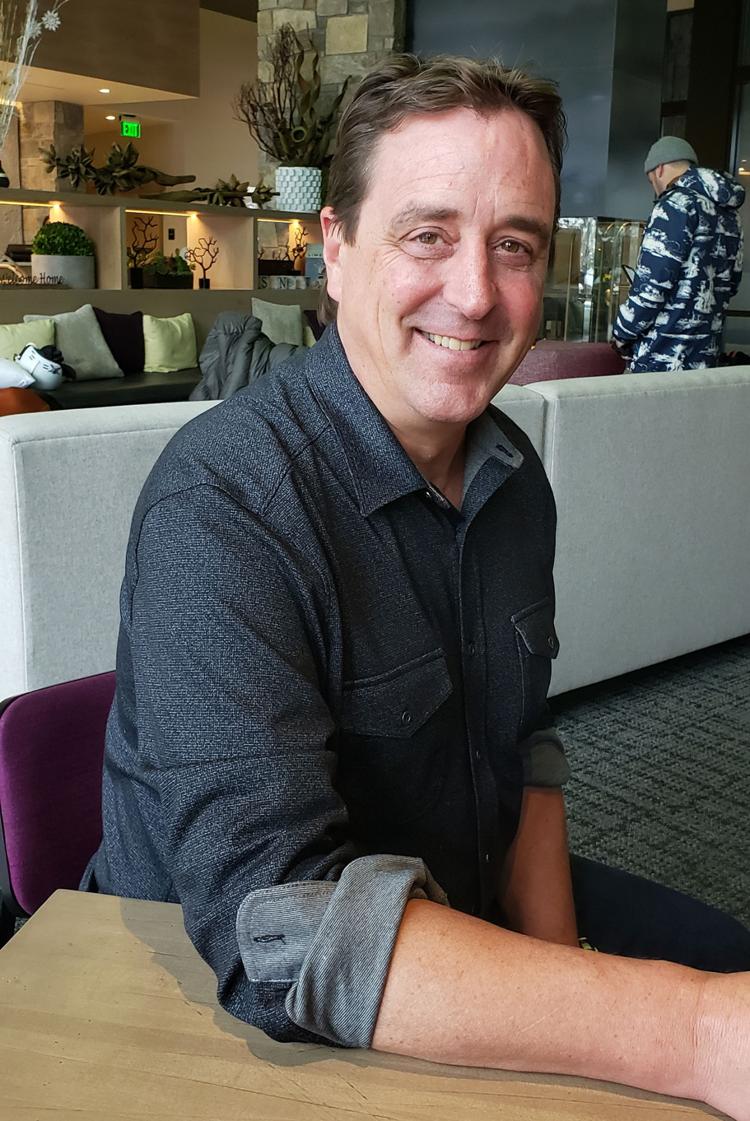 Limelight Manager Curnow said he expects another hotel, planned by Marriott at the southern entrance to Ketchum, to bring additional jobs to town, along with potential new housing challenges.
"Along with these two new hotels, there will be more than 200 new employees," he said.
A new 72-room Marriott Hotel is under construction on Main Street in Hailey. It will also bring jobs, but those employees could face a challenge in finding a home.
Hailey Community Development Director Lisa Horowitz said community housing requirements in Hailey are only implemented under planned-unit developments.
"We don't see many PUDs" Horowitz said. "Only one or two in the last two years."