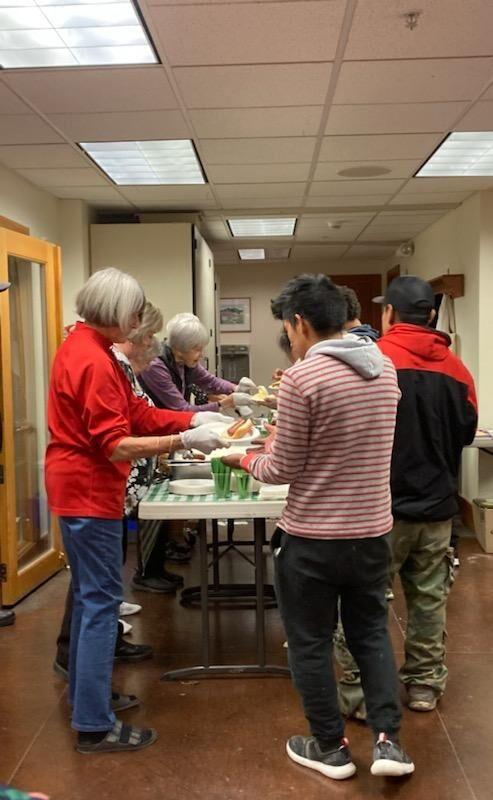 As anecdotal reports abound of families living in vehicles, unheated buildings or simply outside as winter approaches, faith communities in the Sun Valley area are having mixed results reaching out to new immigrants in need.
St. Thomas Episcopal Church in Sun Valley hosted an evening of networking and food on Oct. 25. The event, which included a clothing give-away, was part of the church's ongoing Hispanic outreach efforts.
About 130 adults and children came and went throughout the evening, many new arrivals from Peru, according to organizers. Several nonprofit organizations were in attendance to offer services, including The Advocates, St. Luke's Center for Community Health and the The Hunger Coalition.