Editor's note: This story is Part 2 of a four-part series exploring the housing shortage in the Wood River Valley.
Ketchum City Councilman Michael David often expresses a dry, sarcastic sense of humor, but on the topic of affordable housing, he is usually dead serious.
In discussing the housing crisis in the Wood River Valley last weekend, he spoke earnestly about how the housing equation has changed over the last 25 years. In the late 1990s and early 2000s, working-class people who moved to the region could "figure out ways to get around the issue," he said.
There were some older houses and condominiums in Ketchum that could be leased for tolerable prices, he said, and even some in the Elkhorn Village area of Sun Valley. Leases could be had for even less in Hailey and Bellevue, and a small number of deed-restricted housing units were coming into the inventory. Some working individuals or families might even be able to start a path to ownership.
"It wasn't necessarily easy, but you could do it," David said.
Those days, he noted, are gone. Years went by and additions to the stock of affordable, deed-restricted units came in a trickle, not a surge. Some property owners sold small houses and condominiums for a profit or converted them into short-term rentals that don't serve working residents.
For units that remained available, costs eventually soared. After the Great Recession ended some dozen years ago, the real estate market started to recover, and prices climbed. The COVID-19 pandemic in 2020 brought an influx of new residents from points afar, and the market surged, with Blaine County's 2020 property sales exceeding $1.1 billion. As housing inventories plunged, sales prices and lease costs skyrocketed.
The result has been devastating, David said, with many workers and their families—some of them his friends—being forced to move away. Some have been evicted from longtime residences.
David—who ran affordable-housing agencies in Blaine County and Valley County, Idaho, before becoming a councilman in 2012—feels a kinship with people affected by the housing crisis. One Ketchum rental unit he was living in was sold and another was lost to redevelopment. While he could afford to pay $1,500 a month in rent, he said, he can't secure housing and has not had a stable residence for about three years.
"Now," he said, "there literally isn't an option."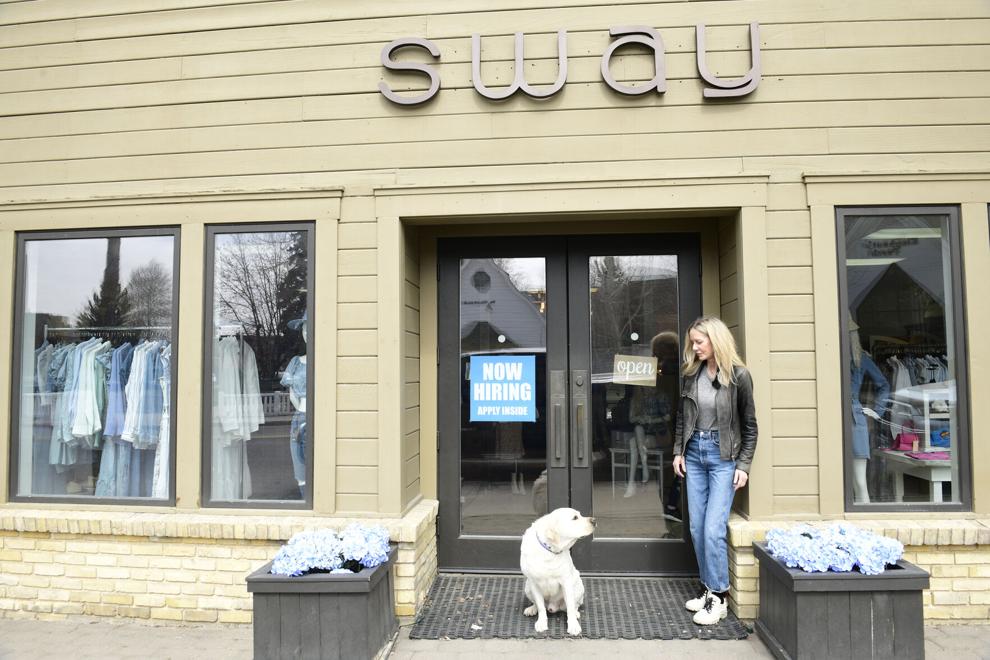 For experts, the numbers don't lie
Harry Griffith, executive director of the nonprofit Sun Valley Economic Development business organization, indicated that David's experience fits the broader assessment of the region's housing situation.
"We've been in a housing crisis for about five years now, in my organization's view," he told the Express.
In addition to the strong market forces that have molded the Wood River Valley's housing shortage, the community was pushed onto the wrong track by other forces in the late 2000s, Griffith said. Some development projects that would have yielded significant numbers of affordable-housing units were shut down by the Great Recession and others were stopped through public opposition and, in some cases, ensuing court orders.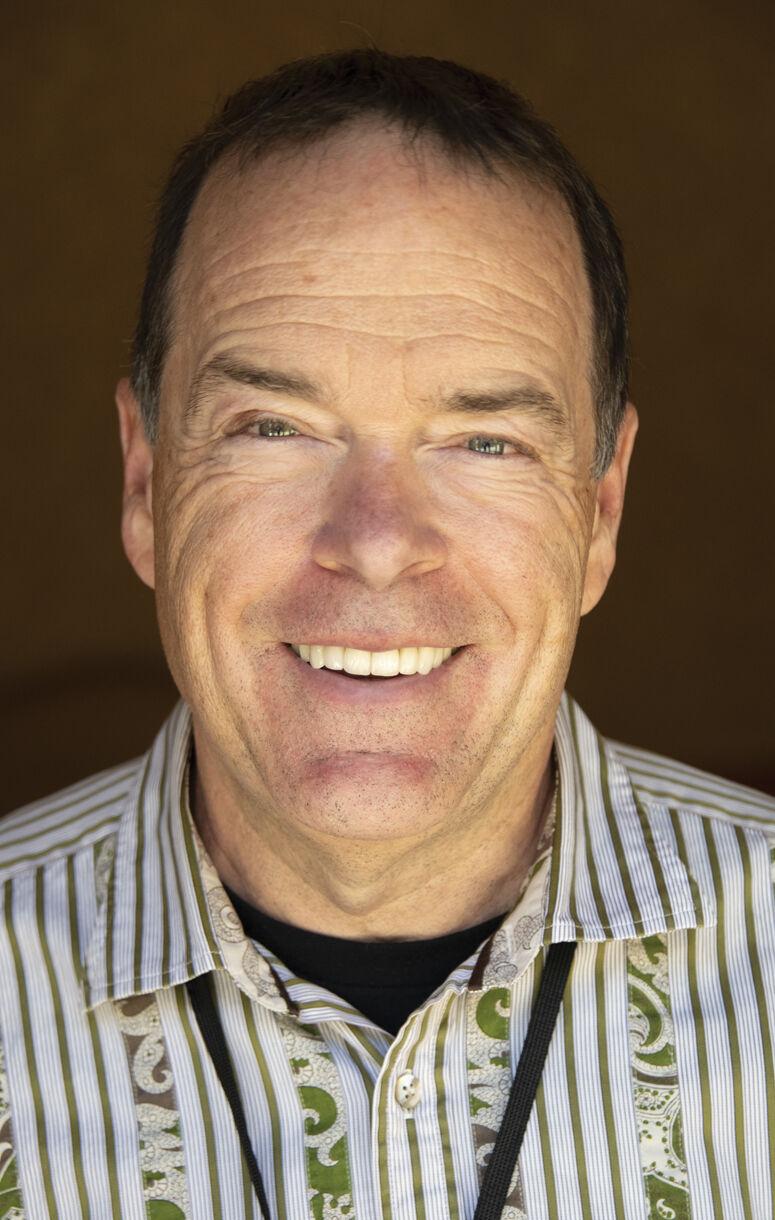 Now, Griffith said, Blaine County is "well behind every other mountain community out there" in developing an effective stock of affordable, deed-restricted housing units. Sun Valley Economic Development has recorded 101 ownership-restricted and 444 rental-restricted units in the county, he said, about 100 of which are managed by the Blaine County Housing Authority. The figures do not include workforce housing provided privately by employers. By comparison, the Aspen-Pitkin County Housing Authority—which serves the Aspen, Colorado, area—manages about 2,900 deed-restricted rental and ownership units. More can be counted in nearby Eagle County.
"Unfortunately, we're in a bed of our own making," Griffith said.
The latest in-depth analysis of the problem was conducted by the city of Ketchum and a consultant, culminating in the city's 2021-22 Housing Needs Assessment. The study involved poring over data, interviewing stakeholders and conducting a Blaine County survey that yielded more than 1,100 responses.
In some ways, the assessment merely solidified what many leaders and experts already knew. Yet, it did provide vetted statistics and some new, surprising findings. One of those findings was that among the survey respondents, 1% identified as homeless.
Carissa Connelly, Ketchum's housing strategist tasked with studying and helping to provide solutions to the crisis, said homelessness generally looks different here than in big cities, but is still a serious, stressful situation for people. For example, she knows of a professional architect who lives in his office.
"It's not really what some people would assume," she said.
Other residents live in non-traditional settings or face money shortages because of high housing costs, Connelly noted. In one case she knows of, three families are living in a two-bedroom residence. In another, a man who pays $2,500 a month for rent goes to The Hunger Coalition food pantry to stay within his budget.
"We're in a crisis," she said.
Other notable findings in the city's assessment include:
Residential development has slowed substantially in Ketchum and Blaine County since the 1980s. In the 1980s, 1,079 housing units were built in Ketchum. The following decade, 274 units were built, and since 2010, merely 92. Nearly half of the existing housing units in Ketchum were built between 1970 and 1989, the report states.
Ketchum is losing its workforce because people cannot afford housing. Most working residents make under $46,000 per year—or $23 per hour—and 60% of renters pay more than the high-end target of 30% of their gross income on housing costs. Only 7% of Ketchum's workforce lives in the city, the report states.
Long-term rentals in Ketchum decreased from 31% of the housing stock in 1970 to 10% in 2019. About 335 long-term rentals have been lost since 2010, with many converted to short-term or seasonal use. "That's a good proportion of our population that just doesn't live here anymore," Connelly said.
The median rent in Ketchum is only affordable to households earning more than $107,000 a year. That figure is 189% of a previously established area median income of $57,000. The area median income—which changes from year to year—is now higher, though the statistic still portrays a problem. For Blaine County, a household would need an income of $100,000 to afford a median rent.
Housing is needed for workers at all income levels, from people making $14 an hour up to $50 an hour or more, including such sectors as food service, education, health care, construction, transportation and professional services.
The needs assessment concluded that to meet affordable-housing demand at historic growth levels, the city will need to add or maintain 660 affordable-housing units over the next 10 years. To meet demand amid high growth—such as during the COVID-19 pandemic—the 10-year projection is 982 units. The numbers include households in need of stabilization, with the count including new construction, preserving existing rental units and converting existing residences into long-term rentals.
For Blaine County—which has an overall population of about 25,000—the needs estimate is 4,700 to 6,400 new, preserved or converted units, depending on growth levels.
What are the effects of the housing crisis?
The impacts of the housing crisis in Blaine County are far-reaching. One of the less obvious ones, Connelly said, is stress and emotional trauma caused by housing insecurity. It particularly affects people in vulnerable populations, many of whom are reticent to ask for help, she said.
"People are scared, and just really anxious," Connelly said.
Studies have linked evictions and housing insecurity to depression and—in some cases—suicides, she said.
A more obvious—and quite complex—impact is the negative effects on businesses and the economy, Griffith said.
Currently, there are not enough workers in Blaine County to adequately staff the businesses in the county, he said, from the tourism sector to professional organizations. That situation is evidenced in numerous "Help Wanted" signs in Ketchum and other cities, an abundance of print advertisements for job openings, and additional employment ads online.
On Wednesday, two of the county's largest employers advertised dozens of job openings on their websites. Sun Valley Resort had 75 job offerings posted. The Ketchum-area facilities of the St. Luke's Health System had 55 jobs listed.
Jenna Vagias, a public relations specialist for the resort, said the company is affected by the crisis, despite having more than 500 beds in its private employee-housing residences.
"We are not immune to the challenges all other business are facing when it comes to recruiting top talent to live and work in the valley," she said.
Almita Nunnelee, chief operating officer of St. Luke's Wood River, said the organization has had to be "flexible and creative" to navigate some staff shortages. It has employed "travelers"—health-care workers who travel to various places for short-term work—and developed four RV spaces in the hospital's parking lot for them to live in.
Nonetheless, the housing crisis does affect hiring, Nunnelee said: Some full-time prospects choose to take a job somewhere else when confronted by the dearth of housing options.
St. Luke's tries to "beat the bushes" to help employees find appropriate housing, Nunnelee said, but staff shortages have not been created only by the housing crisis. Nurses have been in short supply in general, she said.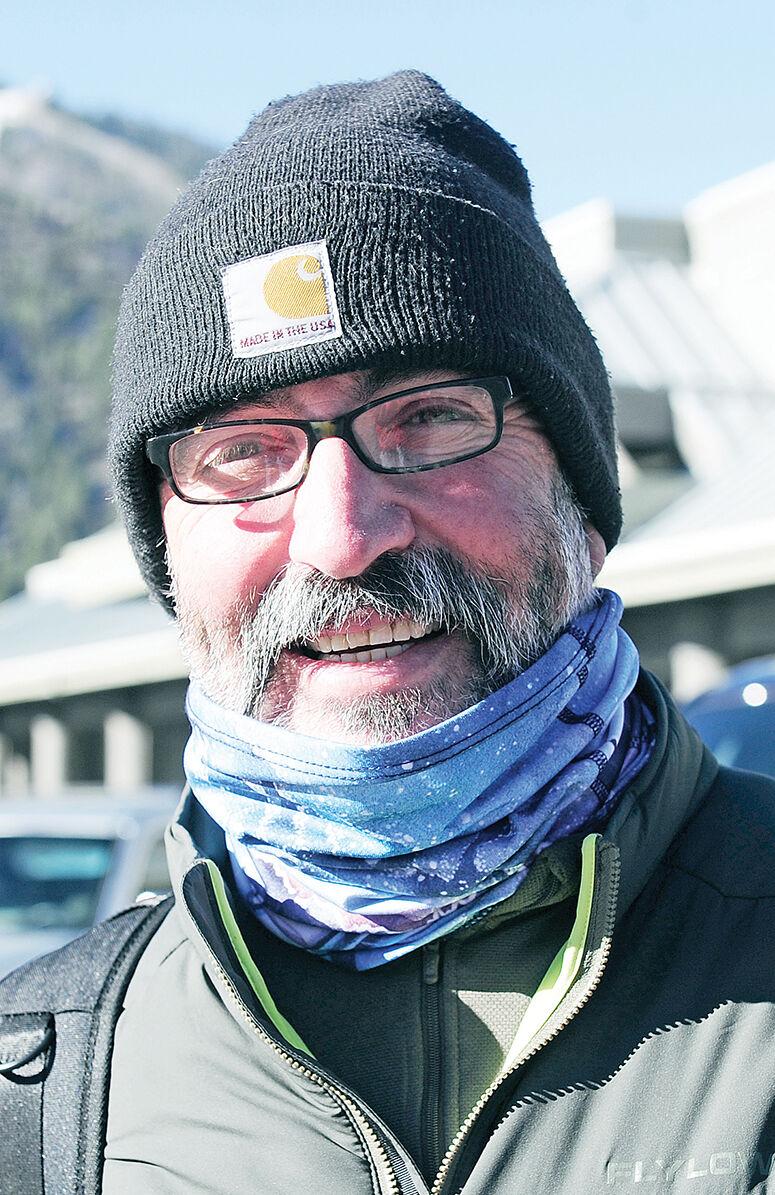 A combination of factors linked to the housing shortage have compounded the staffing problem, Griffith said. Amid the COVID-19 pandemic, many people have dropped out of the workforce. Real estate prices skyrocketed, he said, prompting some property owners to sell and turn a profit, but leaving many renters without housing. Meanwhile, the economy had a strong post-COVID recovery, and many older, well-heeled people moved to mountain resorts, thereby creating more demand for goods and services.
"It's kind of these powerful forces taking a crisis and making it almost an existential crisis," Griffith said.
One sector of the regional economy that has been particularly affected by staff shortfalls is construction, Griffith said.
"Try to get a house built before 2024," he said. "It's a very real impact. It's a real constraint on our GDP."
At the same time, Ketchum is losing some of its longest-standing businesses, David said, such as Formula Sports and Cristina's restaurant—which have closed—and Perry's restaurant, which is scheduled to close on May 31. The closures aren't necessarily caused by the housing and staffing shortages, he said, but even if the owners are retiring, they are not being replaced.
"I think a lot of people just said, 'I'm not doing this anymore,'" David said.
Linked to the impacts on businesses is a degradation of the community's character, said Scott Fortner, executive director of the Visit Sun Valley marketing organization. The loss of beloved restaurants or retailers—or not having the vibrancy brought by locals living in town—can make a place less attractive, he suggested in an interview for the Ketchum needs assessment.
"The community is at a tipping point of being something vastly different than it used to be because people are no longer able to live and work here," Fortner said. "It's affecting the essence of our mountain-town culture and what many value in our community."
"It's very serious," he said. 
---
In Part 3 of the series: Valley residents affected by the housing crisis tell their stories.