Following a workshop in May to discuss a lack of workforce housing in the Wood River Valley and potential solutions, Blaine County officials are moving forward in refining a new countywide working group on the matter.
A proposal presented by County Administrator Mandy Pomeroy on Tuesday included various potential subgroups to tackle the issue from different angles, including a group of developers and realtors, a group of city officials, a group of housing advocates and a group of representatives from some of the area's largest employers.
A list of potential members Pomeroy presented include leaders from the Blaine County Housing Authority, the Blaine County School District, ARCH Community Housing Trust, Sun Valley Economic Development, and state lawmakers representing District 26.
Once formed, the groups will likely discuss topics ranging from zoning for potential new affordable housing, to sources of funding, to opportunities for annexation, Commissioner Jacob Greenberg said.
The county joins a long list of entities, organizations and individuals in the area to take steps in recent months to address what officials have described as a housing crisis. Last week, the Blaine County School District Board of Trustees announced that it was looking into forming its own working group on the matter, as a number of school staff have had difficulty finding or retaining their housing.
"We know there are individuals embarking on their own programs," Commissioner Dick Fosbury said Tuesday. "The good news is that people are actually taking this seriously. The challenge is it's not organized very well."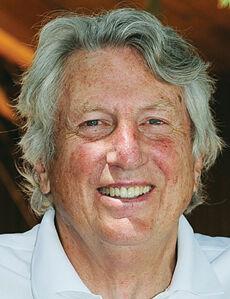 The median advertised rental rate for a two-bedroom apartment in Blaine County reached $2,000 this year, according to data collected by the Housing Authority, jumping up from $1,680 the year prior. That rate has steadily climbed over the past decade, more than doubling since 2013, when it was $941 for a two-bedroom.
Purchase prices for homes have risen as well, with median prices nearly doubling between 2013 and 2021, risging from $265,714 to $468,750 for a two-bedroom, and from $348,750 to $655,000 for a three-bedroom.
Last month, the Blaine County Housing Authority passed a resolution voicing their concerns about an "unprecedented increase" in housing costs in the Wood River Valley and urging the community to take action. The week prior, a group of community members gathered in downtown Ketchum for an "Occupy Town Square" rally to show support for community housing and draw attention to those who have been displaced by rising real estate prices.
Though the price tags may be unprecedented, high demand for more affordable housing in the valley isn't a new issue, Greenberg noted Tuesday.
"We've been at this for 20 years," Greenberg said.
The commissioners did not make any decisions about how to structure the working group and subgroups on Tuesday. They will continue the discussion at their regular meeting next Tuesday.