Nine months after a hiker from Park City, Utah, went missing in the Prairie Creek area north of Ketchum, authorities have yet to find any signs of the woman.
Fern Lovett Baird, 62, parked her black Subaru Crosstrek at the Prairie Creek trailhead the afternoon of Monday, Oct. 19, 2020, and signed the trailhead's logbook at 1:17 p.m. She was never seen or heard from again.
Baird most likely took Prairie Lakes Trail, a lightly trafficked, moderately rated 10-mile loop on the west side of state Highway 75. The trail, popular among cross-country skiers in the winter, runs along Prairie Creek and crosses small waterfalls as it gains elevation.
Baird was an experienced hiker who was known to stick to marked trails and was unlikely to take any technical risks or shortcuts, according to Blaine County Sheriff Steve Harkins. She was reported missing on Thursday, Oct. 22, after hotel staff noticed she had failed to check out.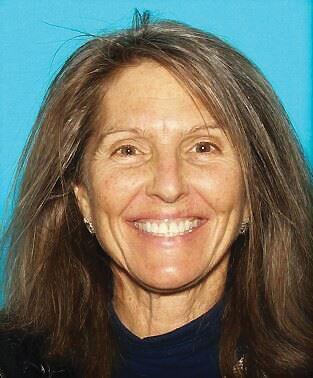 That day, search professionals from the Blaine County Sheriff Search and Rescue team joined Sheriff's office deputies in an extensive search for Baird. A group of 40 personnel scoured the Prairie Lakes, Minor Lakes, Norton Lakes and Mill Lake regions using three K9 search teams, two drones, several Idaho National Guard helicopters and officers on foot and horseback.
On Monday, when Baird was last seen, temperatures had reached 63 degrees and remained above-freezing at night. Wintry conditions arrived on Friday, however, bringing 4 inches of snow and lows in the 20s.
The Sheriff's Office officially terminated the search for Baird the following Friday, Oct. 30, after nine days of searching and one last push into the region's high-elevation spots.
"This is not the outcome that we were hoping for, but ... we have exhausted our resources," Harkins stated at the time.
In a Monday email to the Express, Will Fruehling, chief deputy of the Blaine County Sheriff's Office, said it's possible that Baird ventured off the main trail and became disoriented.
"As far as a working theory goes, I'm afraid we still have numerous possibilities of what happened to her," he said. "I still think at this point anything is possible, but I do think it is most likely that something happened to her in the Prairie Creek area. The most likely theory is that she became lost, perhaps left the trail and had to spend the night.
"She may have taken shelter and passed away from exposure … There is nothing that points to foul play, but there is nothing that points to anything concrete either."
On June 25, the Blaine County Sheriff's SAR conducted a search along the Prairie Lakes Trail as part of a training operation. The team deliberately chose the "waterfalls" location about 2 miles up the trail to help search for evidence related to Baird, Fruehling said.
While search members found a cellphone that had been left in the area over the winter, detectives determined that it belonged to a local man who said he had lost it while hunting last fall. It's unknown if the hunter was in the area the week Baird went missing, Fruehling said.
Since Oct. 19, 2020, Baird has had no credit card, bank account, or cell phone activity.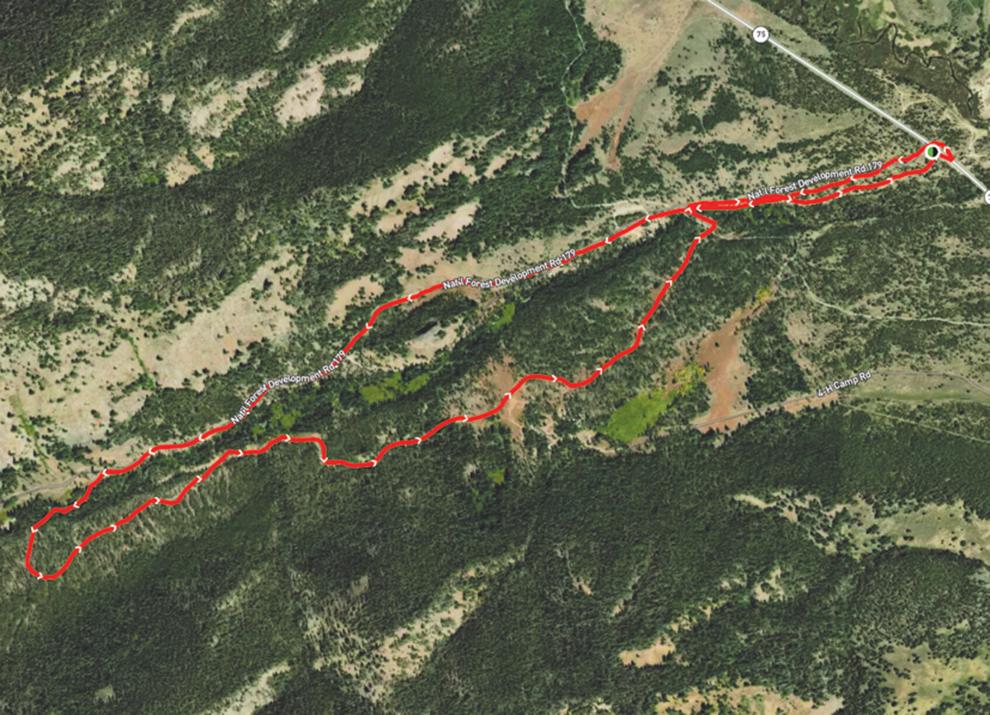 "Our hope was that this summer someone would find something. Prairie Creek is a popular recreation area, and we figured someone might stumble across something," Fruehling said. "Providing some closure for the family would be nice."
On Oct. 19, a family of five from Tulsa, Okla., signed the logbook around the same time as Baird and hiked either the West Fork drainage of Prairie Creek or to Prairie Lake. The Sheriff's office was able to track the family down, "but they did not see her or provide any useful information," Fruehling said. The Sheriff's office interviewed another couple from Boise that signed the logbook that day, but the pair had also not seen the missing hiker.
Baird was last seen in hotel CCTV footage wearing a grey jacket, black pants and carrying a black fanny pack. She is 5 feet, 5 inches tall and weighs approximately 115 pounds, according to the Sheriff.
Up until her disappearance, Baird was a principal broker at Powder Beach Realty, serving Park City and surrounding areas. She specialized in residential sales and vacation rentals, according to her LinkedIn profile. She also founded Yopa, a yoga backpack company in Park City. Previously, she held various positions at Snowbird Ski Resort and Park City Mountain Resort. She also worked as a ski instructor at Deer Valley Resort.
Any information about Baird's possible whereabouts should be reported to Lt. Mike Abaid at 208-578-3371.