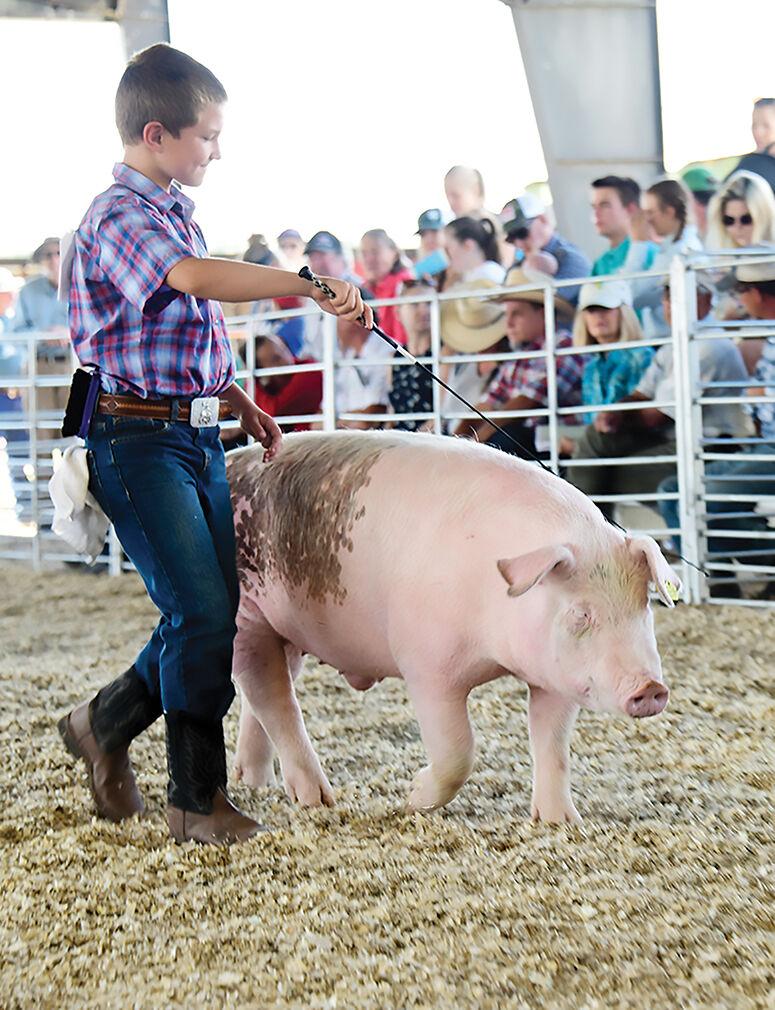 Animal sales and other 4-H activities will take place in person at the Blaine County Fair next month, with social distancing protocol and other safety measures in place.
The Blaine County commissioners this week approved a new plan by the Blaine County 4-H Youth Development Program that outlines 4-H activities for Aug. 1-8. Previously, the Blaine County Fair Board had announced that the fair would take place virtually this year due to COVID-19.
The new plan includes a horse show on Saturday, Aug. 1, and a market animal sale on Saturday, Aug. 8, along with a number of events on Wednesday, Aug. 5. Wednesday's lineup includes sheep, beef and swine weigh-ins, rabbit and poultry showmanship and a public speaking contest.
The plan approved by the commissioners includes social distancing and safety protocol, such as limiting the number of people allowed to attend shows to just 4-H members and their families, only allowing 4-H participants, family members and buyers to enter 4-H buildings and closing barns off to the public.
Masks will be worn by participants and volunteers at all times, except when youths are showing their animals in the ring, and handwashing and sanitizing stations will be placed around the fairgrounds.
Those not allowed to attend the shows in person may watch live through Facebook.
Commissioner Jacob Greenberg said Tuesday that he appreciated the plan, but stressed that fair participants will need to adhere to the social distancing guidelines for it to be effective.
"Having a plan is one thing. Executing it as presented is another," Greenberg said. "I hope that everybody there takes it seriously and executes this plan as presented."
Signs will be posted around the fairgrounds to remind people of the safety guidelines, said Chandra Vaughn, 4-H Youth Development educator at the University of Idaho Extension, and 4-H leaders will help to enforce the rules.
Commissioner Angenie McCleary described the plan as "really good" and "very thoughtful."
"It seems to me that this will work out," McCleary said.