On Tuesday, voters residing within the bounds of the Wood River Fire Protection District—in Blaine County south of the East Fork bridge and outside of the Hailey city limits—will have the chance to elect a District 1 fire commissioner.
The agency does business as Wood River Fire & Rescue.
On the ballot will be longtime business owner and challenger Dennis Kavanagh, 68, and incumbent Seth Martin, 44.
Kavanagh said that since he moved to the Wood River Valley from Maryland in 1976, he's seen just how critical it is to foster good communication between first responders working outside of city limits.
"What our firemen and first responders do is so important," he said. "From various episodes in my life in which I've needed their assistance, I have nothing but gratitude."
Since founding Kavanagh Construction in 1984, Kavanagh has served on several nonprofit boards, including the Indian Creek Homeowners' Association and the Valley Club. This year, he said Wood River Fire & Rescue Chairman Jay Bailet encouraged him to run for commissioner.
"He's exposed me to several details of the job," Kavanagh said. "I thought it was about time for me to do my civic duty."
One thing that sets Kavanagh apart, he said, is his neutral stance on the consolidation of valley-wide fire districts.
"I think I could bring a little wisdom and perspective to this position without a particular agenda," he said.
He added that the next commissioner will be responsible for conducting interviews for both the Wood River chief and assistant fire chief positions.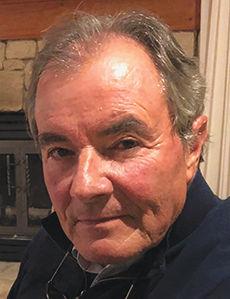 "If elected, I would look forward to being part of that interview process and tackling larger issues in the Wood River Valley, while remaining wide open to hearing all sides," Kavanagh said.
Incumbent Seth Martin, who joined the city of Ketchum Fire Department 19 years ago, has a more set view on consolidation—a goal he's worked towards in his last four years in office.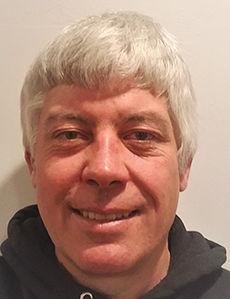 "With consolidation, I've been able to help reduce response times with a larger pool of paid-on-call volunteers," Martin said, referring to the Wood River district's joint powers agreement with the Hailey Fire Department.
"By sharing resources between both departments and making it so Hailey can use Wood River vehicles and vice-versa—it's been very successful," he said. "We have implemented joint training, standardized our purchasing, worked towards unifying our standard operating guidelines and policy manuals, and supported the cross training of members of both departments."
As commissioner, Martin has also overseen the purchase of a new fire engine for about $500,000 and helped maintain a balanced budget.
He's also fought the Lowman and Challis fires in Idaho and, on a more national level, the Spanish Fork Canyon Fire in Utah and the Willow Creek Fire in California.
"I understand the significant threat to our community that wildfire presents, and have made it a priority to engage not only at the boots-on-the-ground level but at the level of incident command," Martin said.