Bellevue Mayor Ned Burns officially stepped down after three years in office on Friday to take a seat in the Idaho House of Representatives when the Legislature convenes next week.
The Bellevue City Council will vote on Monday to elect a new mayor from the city council. Burns has recommended that City Council Chair Kathryn Goldman to fill his seat.
Burns, a Democrat, was appointed last month by Gov. Brad Little to fill an open District 26 seat left vacant by Rep. Muffy Davis, who resigned to accept a seat on the Blaine County Board of County Commissioners.
On Wednesday, Burns told the Express that he has no immediate bills to introduce, but plans to pay close attention to proposed legislation, seek common interests and push back against far-right ideology that he said is hurting all Idahoans.
"I'm a bit excited and bit nervous," Burns said. "I am excited because this gives me an opportunity to work hard to create new policies at a state level. I am nervous because there will be important committee work every day and legislative work can be exceedingly fast."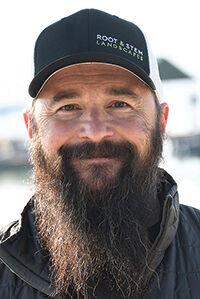 Burns, 44, grew up in Twin Falls and said he has a good understanding of the issues facing both the agricultural and recreation-based constituencies of District 26.
"I'd like to balance the needs of the most people. If legislation harms more than it helps, I'd be against it," Burns said. "I think the House of Representatives is ready to give hard-line rhetoric a break. There has been way too much calling Democrats socialists, which is factually inaccurate. None of us are, and I certainly am not. It's not particularly helpful calling some Republicans RINOs [Republican in name only] either."
But, Burns says some right-wing notions are hindering effective legislation. Last session, he said he saw several examples of "pure ideology" standing in the way of bills that could serve to enhance the education system in Idaho.
"Critical Race Theory is so complicated that you'd need to be a college law professor to understand it, and yet it is this giant boogeyman for some people," Burns said. "We certainly aren't teaching it in high school or grade school, yet the state is turning away funding for Kindergarten due to fears of it."
In his view, Idaho lawmakers would do well to spend a fair portion of the state's record budget surplus on education, rather than tax breaks. In 2021, around 80% of Idaho school districts utilized local supplemental levies to cover expenses not paid for by state funding.
"If the legislature tries to give the money back to taxpayers, it will likely just get taken back out in these levies," Burns said. "It looks like a circular firing squad to me."
Burns said a bill came before the legislature last year that would have ended funding from the Powerball lottery for education services. He said the action was put forward because some lawmakers felt that because the lottery was international and Australians, for instance, could buy tickets, the lottery would somehow affect Idaho politics and culture.
"They believed that since Australia has tighter gun control laws than Idaho, we should end the Powerball funding," Burns said. "Even though they are 8,000 miles away. It's pure ideology, and makes no sense. Smart kids are good for everyone."
On another contentious issue, Burns said he was in favor of wolf hunting as a form of management, but did not agree with the majority Republican legislature's stance on the issue.
"If someone wants to hunt wolves, have at it," Burns said. "But if you allow up to 90 percent of the wolf population to be killed, that's not good policy. That would put them back in the hands of the federal government [on the Endangered Species list] and nobody wants that."
Burns has also been troubled by state lawmakers' efforts to limit the use of property taxes for public defender's offices in Idaho counties, as some counties are "bursting at the seams" with population growth.
"These new people need services and the state is required to provide public defense," Burns said. "There is some discussion taking place as to whether or not this should even be a state [controlled] function."
Another funding issue that Burns would like to support is an ongoing effort to have the state disburse millions in sales tax revenue from Internet sales to cities and counties. And he said he was glad to hear that a housing trust fund established in 1992 by the governor, could get some money to help solve the housing crisis.
"That money could be put to good use," said Burns, who recently championed an effort to increase building sizes in Bellevue and expand the development of multi-family housing. He said the state could also implement legislation that would also facilitate the development of higher density apartment housing by raising the amount of tax deferments for developers who are willing to boost the number of housing units in a development.
"This could spur the creation of more housing," Burns said.
As he departs from his mayoral seat in Bellevue, Burns said he looks back with pride on the successes that he and the rest of Bellevue City Council have managed to accomplish in the past three years.
"A person always wishes he could have done more, but I am exceedingly proud of the state of the city's finances," Burns said.
"We also completed an area of city impact agreement. And I think the city will eventually increase building sizes and expand apartment development, which will put more people closer to services. That is how smart growth happens."