Jennifer Rangel was sworn in on Monday to the Bellevue City Council. She will be the first member of the city's Hispanic community to hold a council seat.
Rangel earned a degree in sociology with an emphasis in criminology at the University of Idaho and works in case management at The Hunger Coalition in Bellevue.
"I have always had an interest in public policy," Rangel told the council Monday. "And I hear a lot about the concerns of our citizens."
Rangel, 25, was appointed by Mayor Ned Burns to serve the remaining one year of Tammy Davis' term. Davis recently stepped down from office and recommended Rangel to fill her seat position. Rangel will have to run next fall to keep her seat for a full two-year term.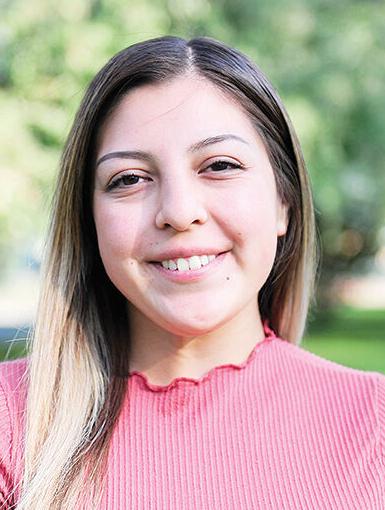 Bellevue City Council members questioned Rangel on Monday before voting unanimously to accept her appointment to the council. She said her top three priorities would be infrastructure, community engagement and fundraising for city services.
As the daughter of Mexican immigrants, Rangel is the only bilingual Spanish speaker on the City Council. The Hispanic community makes up more than 23% of the population in Blaine County, with likely a far higher percentage living in Bellevue.
"I know Bellevue has been working on being more inclusive, and I hope that being a part of the council will provide a connection with the Hispanic community," Rangel said in an interview.
Rangel was born in Jerome, Idaho, to Mexican parents from Michoacan and moved to Hailey when she was 6. She has been living in Bellevue for about a year.
Rangel told the Express that her job at The Hunger Coalition provides an opportunity to learn about the challenges faced by the Hispanic community. She works there to help connect the nonprofit's clients, many of whom are Hispanic, with services for rental assistance and other services, also networking with The Alliance of Idaho.
"One of the Hispanic community's biggest concerns has to do with immigration and employment," Rangel said. 'There are people who have been living here for many years and are still trying to get legal status. It differs case to case, but many are seeking asylum in this country. People won't get hired unless they have legal status."
Rangel said as a city councilwoman she intends to focus on providing more housing options for all Bellevue residents and seek funding for infrastructure services, including for the repair of roads.
City Councilman Chris Johnson supported her in her new office with some words of welcome and encouragement on Monday.
"We need more Hispanic involvement," Johnson said, "but you will need to have a thick skin."