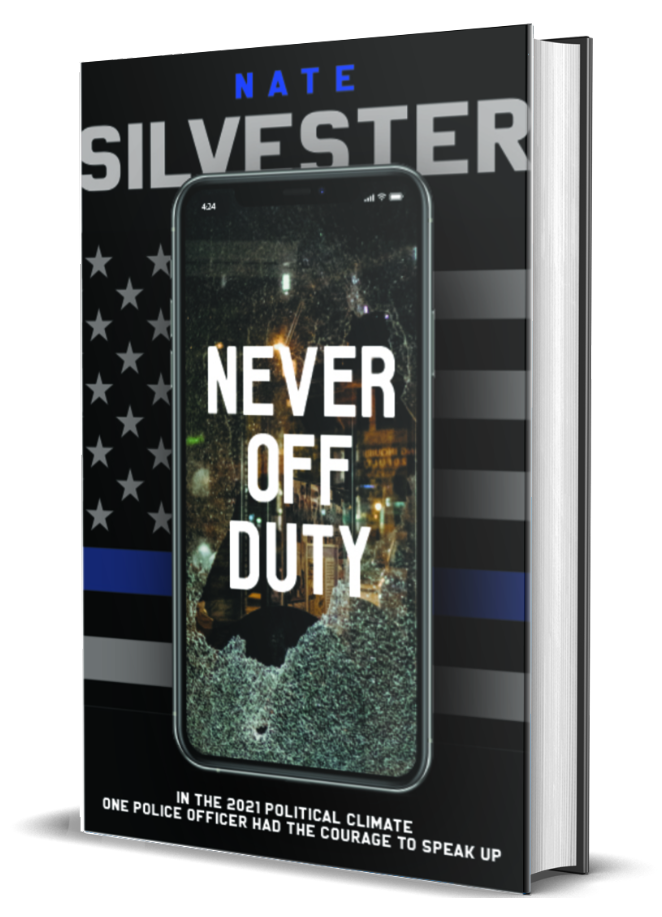 A Bellevue police officer who found national fame last month for a TikTok video mocking NBA star LeBron James will be moving to a different medium this fall.
In the wake of his viral video, Deputy Marshal Nate Silvester has landed a book deal with Houston-based Di Angelo Publications, the publishing house told the Express over the weekend. "Never Off Duty" is scheduled to be published in September.
In it, "Silvester shares a revealing look at his life as a cop in 2021, the societal pressures of the job, the concept of being 'never off duty,' and standing up to speak on behalf of tens of thousands of silenced police [officers] and their frightened families," the publisher said in a statement.
The book continues Silvester's windfall in the wake of his controversial April 24 video, which appears to be a response to a tweet by James that same week criticizing the fatal police shooting of 16-year-old Ma'Khia Bryant in Columbus, Ohio. A GoFundMe set up by a Sandy, Utah, man has raised more than $500,000 for Silvester, with a newly elevated goal of raising $1,000,000.
In the page's initial description, creator Gannon Ward wrote that Silvester had been suspended without pay. As of today, the Bellevue Marshal's Office has not yet responded to a request by the Idaho Mountain Express asking for confirmation that Silvester was suspended and for additional information regarding the office's social media policies. Last week, Bellevue Mayor Ned Burns told the Express that the matter was being handled internally, and that Silvester would not be fired for his comments.
"This particular issue is evidence of the vibe in our country right now," Burns said. He added that Silvester's action "does not comport well with city standards, particularly when he's on city time."
In a separate TikTok video, Silvester said he would use at least some portion of the funds raised through the GoFundMe campaign to create a new nonprofit advocacy organization in support of police officers nationally. Recently, at the request of GoFundMe, Ward clarified how that money would be distributed to "to help peace officers all over the United States who have become displaced as a result of unfair treatment," but reiterated that Silvester is the sole beneficiary of the fundraising campaign.
"As an independent publisher we are passionate supporters of the first amendment and thus, encourage all of our authors to speak out on the platform in which they believe," Di Angelo President Sequoia Schmidt said in a statement. "Nate Silvester has an important and compelling story to tell, and we welcome the opportunity to help him share his viewpoint."