A murder-suicide investigation is ongoing after a Bellevue woman and a Hailey police officer were found dead at a Bellevue coffee shop Thursday evening, police say.
Ashley Midby, 34, and Jared Murphy, 28, both appear to have died of gunshot wounds, according to Idaho State Police, the agency investigating the case.
Their bodies were discovered shortly after 8 p.m. Thursday in the office area adjacent to the shop itself.
The deceased were "well known to each other," ISP said in a statement the next day. Both lived in Bellevue.
Blaine County Coroner Russ Mikel told the Express on Tuesday that an autopsy had been performed Monday, but that his office was still awaiting results. The "very preliminary" results available Tuesday did not reveal any information that was not already public, Mikel said.
On Tuesday morning, ISP spokeswoman Lynn Hightower declined to say who is thought to have carried out the apparent murder-suicide or whether any weapons had been found at the scene, saying only that "the investigation remains ongoing."
Murphy, a Bellevue mayoral candidate, worked as an officer in the Hailey Police Department from 2018 until the time of his death, according to employment records obtained by the Express. The city of Hailey is cooperating with the ongoing investigation, City Administrator Heather Dawson said in a statement Monday afternoon. 
"Our deepest condolences go out to the friends, co-workers, certainly the families, and all those so painfully impacted by this extreme tragedy," Hailey Mayor Martha Burke said in a statement. "The loss of young life pains us all, and we, with the entire local community, deeply grieve these losses."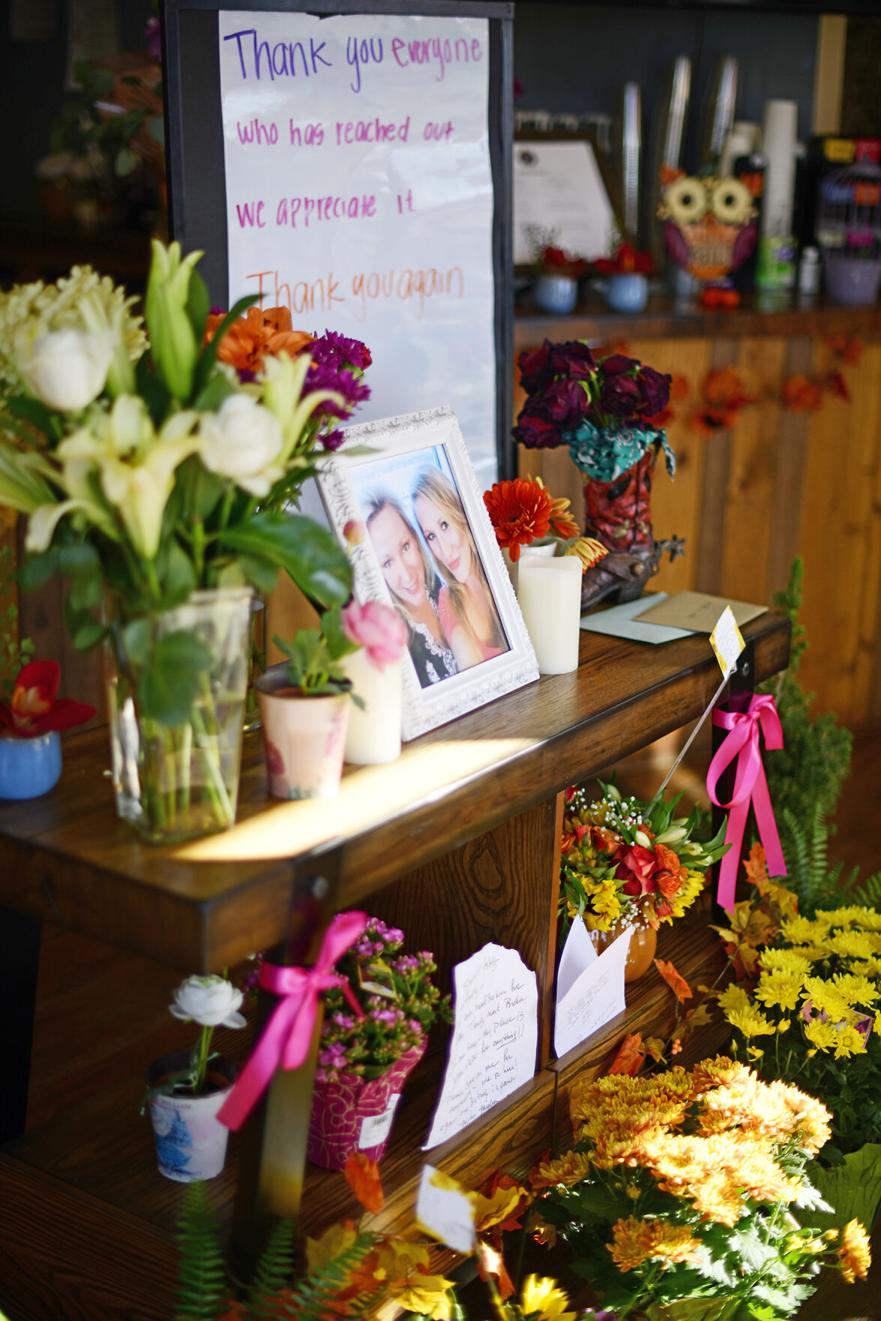 Bellevue Mayor Ned Burns also offered his condolences in a statement to the Express on Friday.
"Words cannot express my true feelings right now," Burns said on Friday. "I'd first like to extend my deepest condolences to the family, friends and co-workers of the victim. I feel confident knowing that the professional law enforcement agencies that are handling this will pay the utmost attention to detail and leave no stone unturned as they process exactly what led up to the deeply sad events of last night."
Midby worked at the coffee shop where her body was found. She was "daily fixture" in the lives of many Bellevue residents, according to Burns. The city is assisting the family in organizing a candlelight vigil in Midby's memory at 6:30 p.m. on Friday, Oct. 30, Burns said on Tuesday. Details on that are forthcoming.
"This world lost a beautiful ray of sunshine," her mother, Karen Leavitt Tackett, said on Facebook over the weekend. "May her bright smile, her cheerful spirit, her loving heart live on. There is absolutely no greater pain than losing your child. No words can be found to fully express the pain our family is feeling. We are all so incredibly grateful for all of the love and support we have received from friends and family and our community. We love you all so much. 
"My sweet daughter Ashley, my best friend, my all and all ... you will remain in our hearts forever."