The Bellevue Planning and Zoning Commission reviewed and commented on a draft version of what could become the city's regulations for annexing new land into its boundaries.
Until now, the city and potential developers have relied on state laws to govern the process. The new regulations would have to be approved by the City Council before becoming law.
"This will be a whole new chapter in city code," Bellevue Senior Planner Ashley Dyer said in an interview. "It will give the city a process and make it all run a little smoother. It will give us just a little bit more control."
The extensive new list of proposed regulations is composed of eight sections and includes a 15-part section detailing "submittal requirements" that call for information on a proposed annexation's size, streets, alleys and water and sewer mains. It also calls for a description of how the annexation would be compatible with adjacent neighborhoods and how it "complies with the specific goals and policies" of the Bellevue comprehensive plan.
On Monday, Community Development Director Diane Shay said the new code language was borrowed from the city of Hailey and other jurisdictions.
To Shay, Bellevue faces two critical needs that its leaders should consider while reviewing annexations: a lack of property designated for Light Industrial zoning and a lack of housing.
"Everyone knows how crazy the [housing] market is going," Shay said.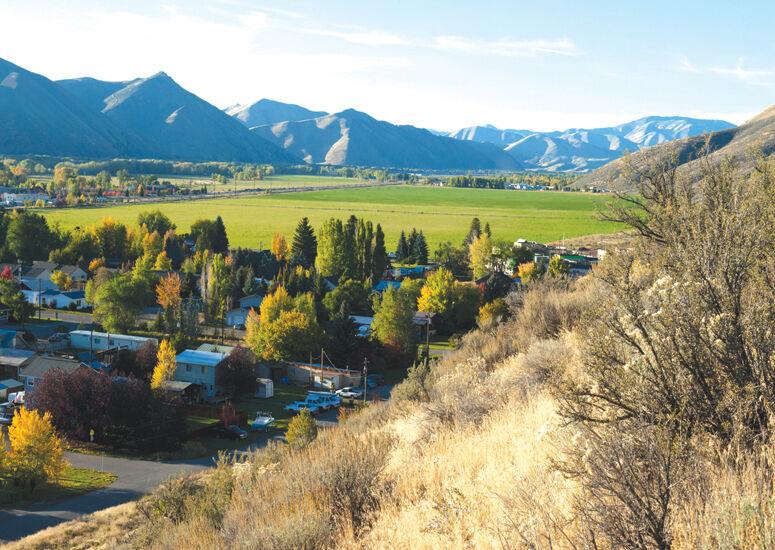 The proposed new code includes required information from developers under an annexation review that would take into consideration wildlife impacts and avalanche and floodplain dangers, as well as any potential "negative fiscal impact upon the existing citizens of Bellevue at the time of an annexation and in the future."
P&Z Chairman John Kurtz suggested that any development would have both positive and negative impacts.
"What is important is that the city mitigates for the negative impacts," Kurtz said.
The new code includes a section that would require a developer seeking annexation to pay for city staff time to review and comment on the application, assist with any analysis of fiscal impact and prepare necessary reports and findings. Shay said paying the city's planning and zoning administrator—currently Shay herself—on an hourly basis, outside regular staff time, is a common practice to cover these costs during annexation procedures.
The move comes as Bellevue anticipates accelerating growth. For quite some time it has been expecting the Eccles family to restart annexation procedures that began in 2014, when they requested that the city annex a portion of the Flying Hat Ranch with few details about what would be built there. It appeared to some that big box stores would be built on 90 acres of Business zoning between Hailey and Bellevue. The Eccles annexation request was approved and recommended by the Bellevue Planning and Zoning Commission to the City Council in short order, leading to an uproar of opposition and a change of the guard in city government. Since then, the city has revised a comprehensive plan that the newly proposed chapter in city code would recommend adherence to. The new annexation procedures would call for concurrent zoning classifications within a proposed development being considered for annexation.
Since the original Eccles annexation request, the city has also rewritten its area of city impact map and ordinance and recalculated its development impact fees, which assess new development for the impacts of new growth.
Shay said she would research some questions raised at the Monday meeting, including the process by which the City Council assesses annexation fees.
The public hearing was continued to June 21.