The "silver city with a golden heart" was sorely tested in 2020 and passed with flying colors, setting goals for growth that could change the city for generations to come. While the pandemic curtailed many business activities, there were still glimmers of commercial hope.
Area of city impact negotiations finally came to a head with the city of Hailey over 227 contested acres of property within the Eccles' Flying Hat Ranch. Early in the year, Hailey elected officials claimed 100 acres of the property between the two cities for its ACI, stating that Hailey should have purview over development there.
After a lengthy process, Blaine County determined in June that Bellevue was entitled to include the entire portion of the ranch lying on the east side of state Highway 75 in its ACI map, likely ensuring that the requested annexation will take place in Bellevue.
"We envision a lot of changes over the next 50 years—a zone of higher-density housing than we currently have, more general residential housing, a larger light-industrial district and, at some point, a new school," Bellevue Mayor Ned Burns said following the county's decision.
The original 2014 annexation request by Utah billionaire Spencer Eccles brought a public outcry and rewrite of the city's comprehensive plan, as well as a changing of the guard on the City Council. These days it would appear that most Bellevue residents see the annexation as a boon for the city; all incumbent City Council candidates held their seats in November with campaigns that supported growth.
As Bellevue struggled to contain the spread of COVID-19 an unexpected tragedy struck on Oct. 22 when Hailey policeman Jared Murphy and Ashley Midby died in an apparent murder-suicide. Both appeared to have died of gunshot wounds. By year's end investigators had not yet said who is thought to have carried out the apparent murder-suicide or whether any weapons were found at the scene.
Murphy had been running for mayor and had recently participated in a public debate to signal his plans for the city. The incident was a poignant reminder of a similar incident in 2012 when former Bellevue Mayor Jon Anderson and his ex-wife, Linda Vaughan, were found dead in what police believed was also a case of murder-suicide.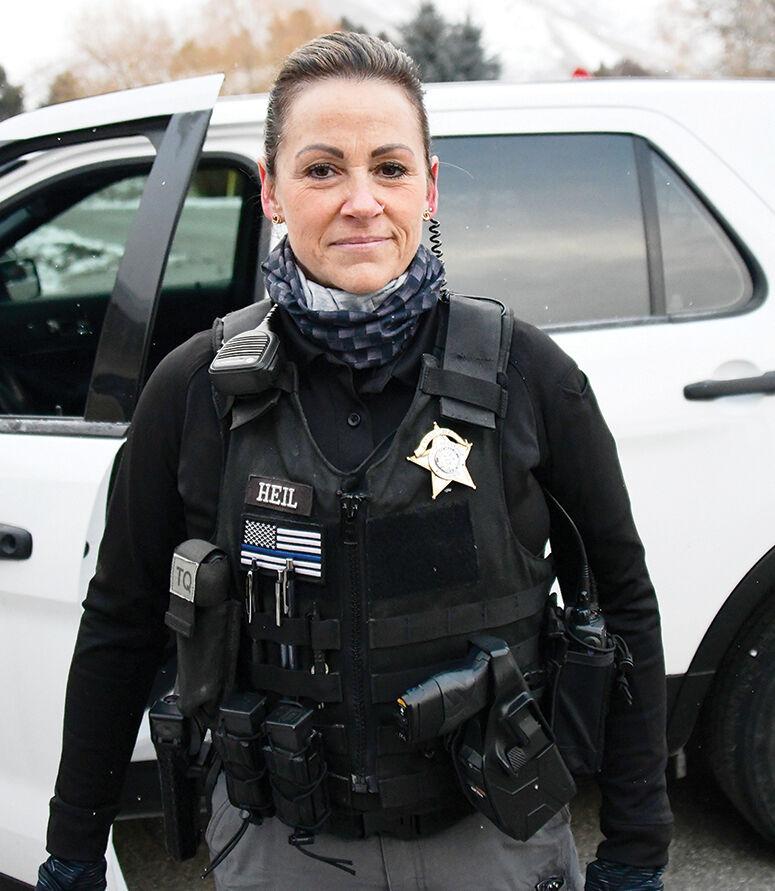 The Idaho State Police investigation into Midby and Murphy's death marked the second time in less than a month ISP found its focus on Bellevue. Bellevue Marshal William Ross Scaggs was fired following his Oct. 13 arrest for felony delivery of marijuana. Police officer Mynde Heil was hired to fill his place, after a resounding expression of support and respect from the City Council.
"I won't let you guys down," Heil said in response.
In September, the council voted to approve a $3.44 million capital improvement plan that will set funding goals for city infrastructure for the next five years.
"This will do a lot for Bellevue in the years to come," Burns said.
During the pandemic, a new 6,000-square-foot commercial building for Sawtooth Plumbing was built on Main Street, The Crisis Hotline re-established the Building Material Thrift Store a few blocks to the south and the nonprofit Hunger Coalition moved forward with a $6 million renovation and expansion of its facilities at the south end of town, though the operations had been scaled back by year's end.
Roads were under construction for the much-anticipated phase one at Strahorn subdivision, yet developers called for a six-month delay on final plat and sales of lots in the new development.
The Planning and Zoning Commission had approved new regulations for fencing and sidewalk construction and reviewed several options for increasing housing density in a city set to grow. With more than $230,000 in the city's urban renewal agency coffers and an annual audit showing less-than-expected expenditure on public projects, Bellevue seemed poised to enter the new year in good financial shape.