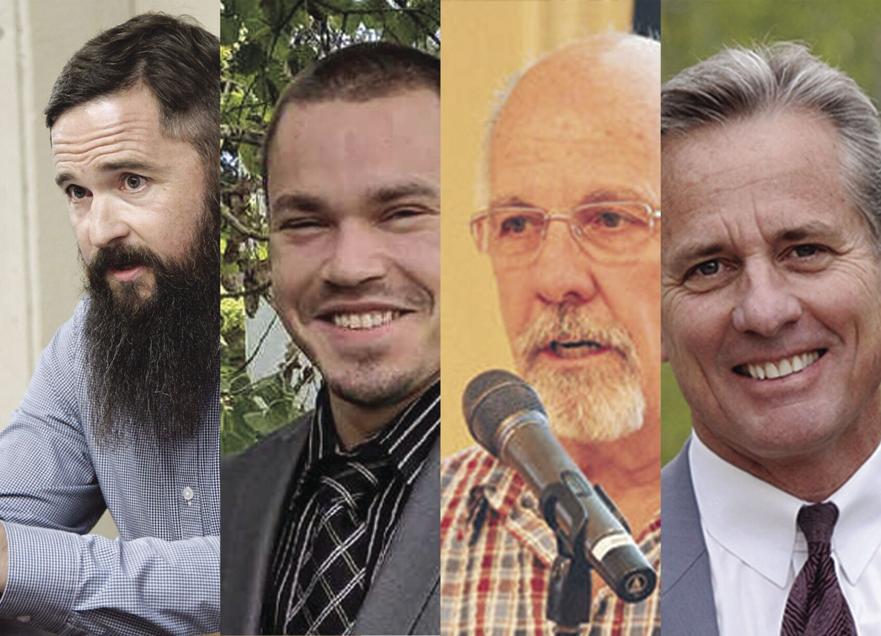 Four candidates for elected office in Bellevue's Nov. 3 election faced off Wednesday over infrastructure needs, how to handle impacts from expected growth and the city's handling of the COVID-19 pandemic in a virtual candidate forum hosted by the Idaho Mountain Express.
In the mayoral race, incumbent Ned Burns, a realtor, is facing challenger Jared Murphy, an officer with the Hailey Police Department. Four people are running for three city council seats in the election including three incumbents: Doug Brown, Tammy Davis and Greg Cappel. They are being challenged by Robert Bradford, who, along with Davis, did not attend the virtual forum.
Every candidate mentioned the need to secure funding to improve and expand infrastructure, with most focusing heavily on the need to pay for the redevelopment of city streets. All suggested ways to prepare for growth, which was unanimously praised as an expected boon for the city in the years to come.
---
Mayoral candidates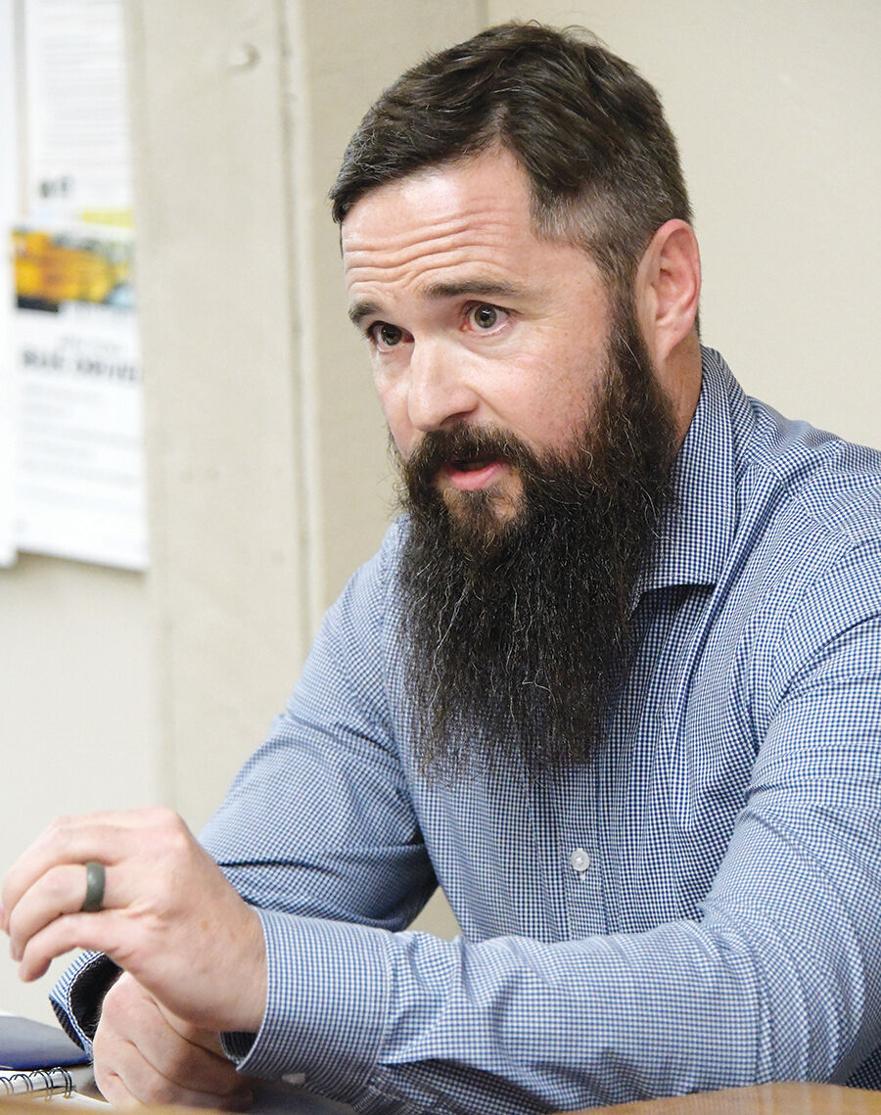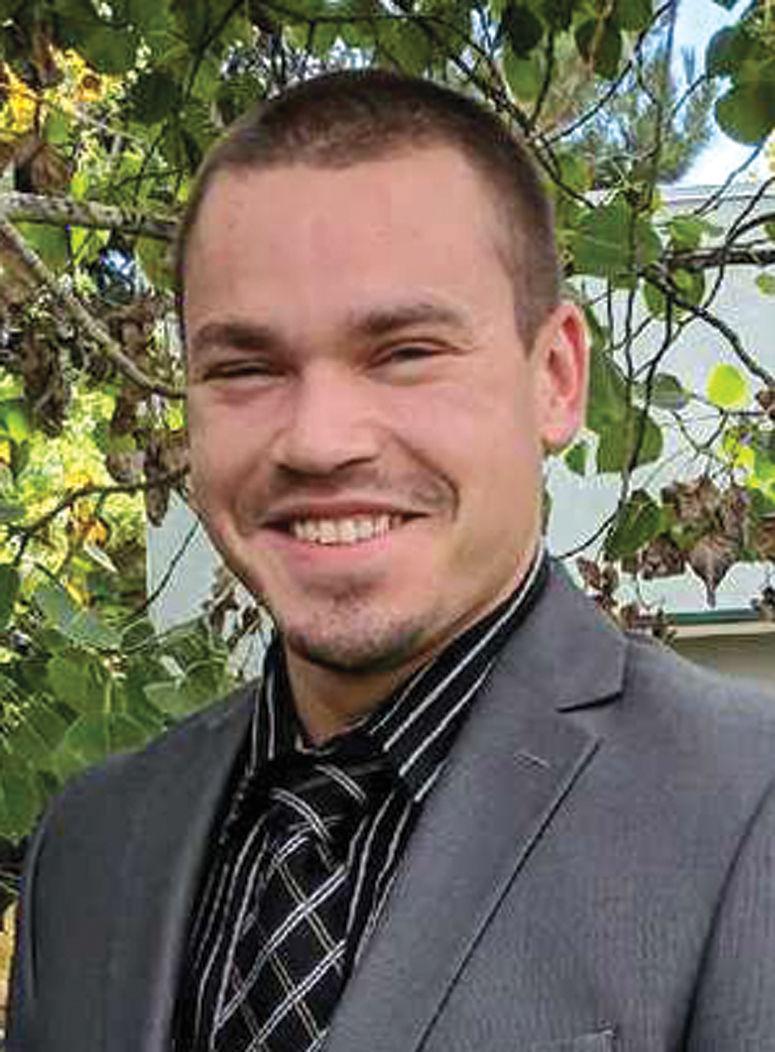 Mayor Ned Burns said the ultimate cost to address "many years of deferred street maintenance" would be about $6 million and could be paid through a combination of bonds, levies, grants and city funds.
Murphy, who has challenged Burns' plan to use public funding for street work, said it could be funded largely with grants, contributions from nonprofit organizations and through negotiated deals with the developers of Strahorn Subdivision, which he said would be impacting the condition of city streets.
"They are making money from the annexation and have the equipment here already," Murphy said. "Let's get it done."
Burns stressed the need to replace a mile-long water line and build a secondary sewer main to the city's wastewater plant, expenses that he said could be offset in part by development impact fees that would stem from the city's recently completed capital improvement plan.
Burns said he has experience "in the trenches with a spread sheet and calculator" trying to balance the city budget while covering basic expenses. He said getting modern functional equipment for public works is also a priority.
"On a shoestring budget it's real work," Burns said.
The mayoral candidates differed sharply on the handling of the pandemic.
Burns said he had no regrets about what he described as a "science-based" approach that was in keeping with decisions made elsewhere in Blaine County, and that he did not expect further business closures.
In response, Murphy said the mayor and council took pressure from outside organizations to enforce measures that "crippled local businesses." He said the use of face masks should be a personal choice for individuals and businesses.
Murphy raised several issues that he said he would address, if elected. He said the city should change zoning laws to reduce "ridiculous" setback requirements of 25 feet from lot boundaries, fight funding a proposed redundant transmission power line between Hailey and Ketchum and create more resources in city parks for families.
Burns said he is proud of managing funding during the pandemic, which included a $500,000 cut to city spending without cutting employee salaries. He said the city is not in a position to fight a county decision on the power line.
"We can provide input but we can't withhold funding for it in our power bills," he said.
In addressing expected growth, Burns and Murphy agreed that an expansion of all city departments would be necessary, using revenue from increased real estate development.
Burns said development impact fees would offset many costs and take place as a "transparent process." He added that there would be no "conflicts of interest" in his administration when it comes to ongoing area of city impact negotiations with the city of Hailey and Blaine County and the expected annexation of the Eccles Flying Hat Ranch.
Murphy said development should take place so that when people think of Bellevue, they "don't think of Washington," adding that if elected he would be "the bulldog Bellevue needs," to protect the city's interests.
---
City council candidates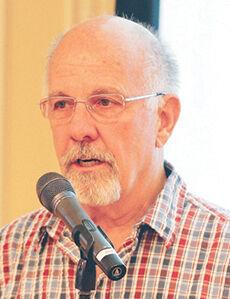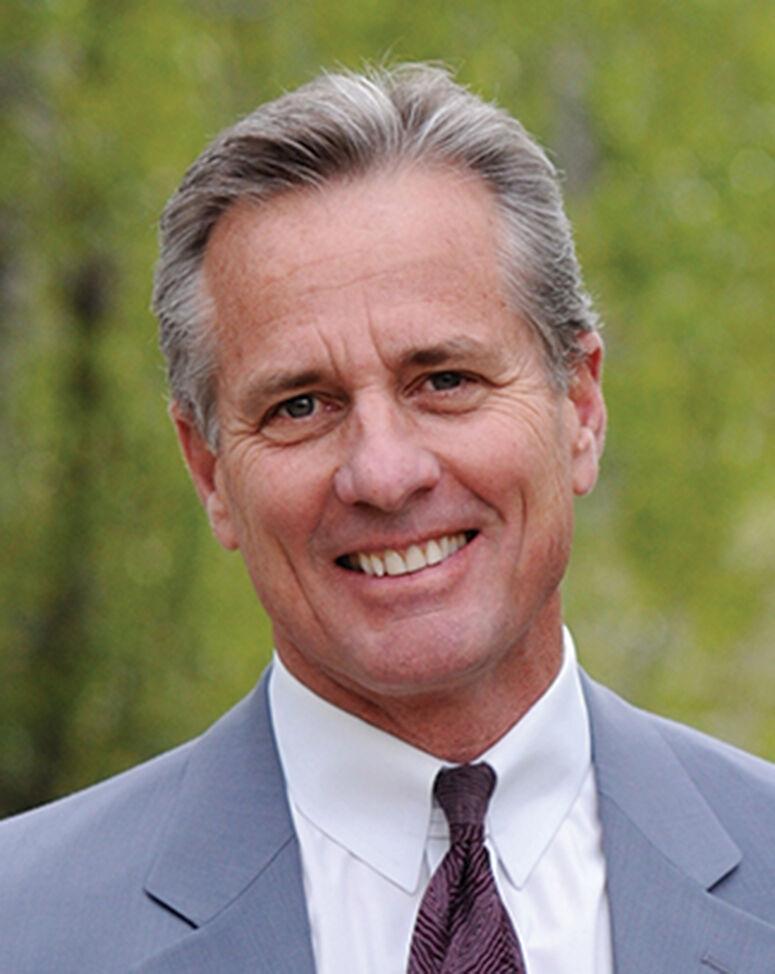 Doug Brown and Greg Cappel, who have served on the city council together for two years, largely agreed on most issues Wednesday night. They both look forward to growth, which Cappel said was "desirable, but could come with problems." In his view, what people expect when they come to Bellevue is "recreation, vacations and small-town life," he said
Brown suggested developing a light industrial zoning for what he called a "blue collar town," and said the city should "squirrel away" funding for city streets and other infrastructure improvements. Both candidates supported public funding in the form of bonds or levies
Cappel supported the development of multi-family and affordable housing, which he said would draw more businesses to Main Street. Brown said focusing on "the right type of growth" would result in neighborhoods where people "respect one another."
Both candidates said the pandemic was handled adequately by city leaders.
"This was a crazy time," said Brown. "But the city took it seriously." Cappel said he was "pleased" with how the city responded by taking into account the social and economic impacts while keeping health and safety as a priority.
"It's tough, but it's been tough everywhere," he said.
Both candidates anticipate the Eccles annexation is likely to boost the city's fortunes in the long term, now that Bellevue is negotiating to incorporate a large share of developable area between the city and Hailey.
"Bellevue needs to take a strong stand due to competition [with Hailey]," Brown said. Cappel told voters that the city has a "bright future" if the land is developed "properly."
Both candidates also addressed the city's tight budget. Brown suggested spending less on river restoration projects until the city is "making money."
Cappel said the city council is made up of "thoughtful people" whose opinions often differ and that he would like to see more Hispanic participation in the future, since this demographic comprises 39 percent of the resident population.
---
Cleaning up yards
All the candidates addressed the need to advance measures that would help clean up neighbor's yards of junk and debris, and issue that is typically resolved under the nuisance ordinance but can take many months to cycle through the courts.
Burns suggested removing the responsibility from the community development department by finding the funding for a code enforcement officer to handle junk complaints. Murphy said neighbors could handle it with "peer pressure."
Cappel said the city should find a way to "put some teeth" into the existing nuisance ordinance. Brown said a code enforcement official could handle the situation with as little as four hours per week.
---
Climate change
In response to a question about global warming, all candidates said they would not be interested in changing city policy to address the impacts of climate change.
Burns said such concerns are "aspirational goals" only and that the city has no control over how energy is generated and that he would have "bigger fish to fry" when getting down to business if elected. Murphy agreed, saying growth would take precedence over instituting a "no idle law" to reduce greenhouse emissions.
For now, Cappel and Brown expressed similar sentiments.