On Saturday, Nov. 20, the Wood River High School drama team will travel to their divisional competition in Twin Falls.
Before that, though, the thespians will give a sneak peak of their hard work to the Wood River Valley on Thursday, Nov. 18.
Mykelti Blackburn, Bryna Neace and Lilia Page will perform a "Serious Ensemble" scene from "Independence" by Lee Blessing. When these students expressed interest in doing a scene together, WRHS drama teacher Karl Nordstrom remembered dramatic scenes between three sisters while working on "Independence" in graduate school.
"These particular actors are so close they really remind me of three sisters," Nordstrom said.
"Independence" follows one woman coming home to her two sisters. Together, they navigate changes in their town as well as their mother growing old. Nordstrom and the students read through the entire play together to understand the context and weight of the scene.
Aurora Widdison and Aimsley Shearer will perform a Serious Ensemble scene from "Glass Menagerie" by Tennessee Williams.
"Tennessee Williams is one of the great American playwrights," Nordstrom said.
"Glass Menagerie" is among Williams' most famous works, along with "A Streetcar Named Desire," "Cat on a Hot Tin Roof" and "Summer and Smoke." The scene shows conflict when the mother finds out her daughter dropped out of business school.
"It's just another really dramatic piece with beautiful language," Nordstrom said. "We really wanted to focus on doing Tennessee Williams justice—and it's just one of my favorite plays."
Eleana Tamayo, Mykelti Blackburn and Holden Blair will all perform contrasting monologues in the "Solo Audition" category. Students get five minutes to present two contradictory monologues, whether that's comedic vs. dramatic, contemporary vs. classical or two wildly different characters.
"These are pieces the students prepare for competition, but then, they have them if they ever want to use them for an audition," Nordstrom said.
Gracie Peterson will perform "Humorous Solo" and "Serious Solo" performances. Peterson has been working on these pieces while recovering from back surgery.
This category is not limited to theatre. The material can be from a novel.
"You can really kind of create your own piece," Nordstrom said.
During rehearsals Peterson memorized it, acted it out and blocked it. At the competition, students have eight minutes to perform. Many of the students who make it to state polish the piece and get it right under eight minutes.
Besides acting, the district competition also features technical sections—costume design, scene design, props and makeup design.
Hunter Ervin will compete in the "Makeup Design" competition for the second year. Last year, she did Smaug from the "Hobbit." This year, she will do "Avatar: The Last Airbender."
"She kind of developed on her own as a hobby, but she's become really good at it," Nordstrom said. Louise Christensen is her model.
The annual district competition takes place at the College of Southern Idaho campus. The actors have to perform in front of three separate judges, each of whom has their own rubric.
Structurally, it is similar to a debate conference. Sanctioned by the Idaho High Schools Activities Association, it falls under the same umbrella as athletics. The best of the best move onto state.
In District 4, WRHS has to compete against juggernauts like Jerome, Canyon Ridge, Twin Falls and Minico, all the way down to small mom-and-pop schools like Hansen, Lighthouse Christian, Castleford and Shoshone.
"Our goal is to try to get as many people to go to state as possible, even though we have a pretty small team this year," Nordstrom said.
Each student can do up to four separate events.
"It's pretty competitive," Nordstrom said. "Our district is probably the toughest 4A district in the state."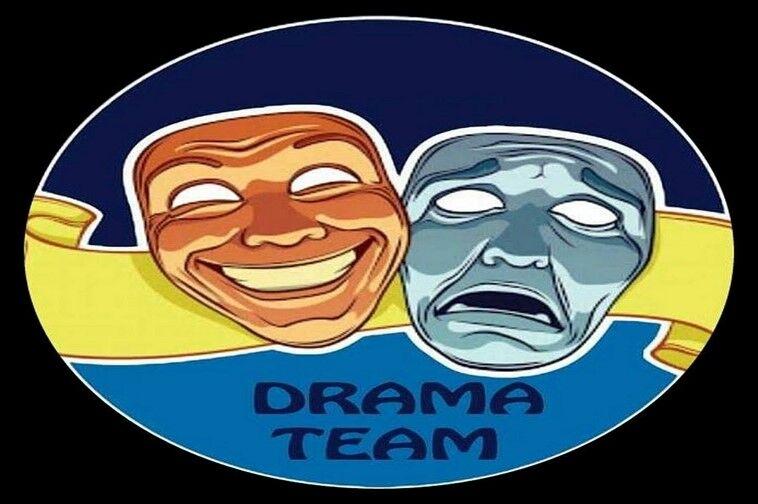 Twin Falls and Canyon Ridge usually have full teams, meaning they participate in over 40 events. Twin Falls is a four-time state champion. Jerome won state a couple years ago.
"Jerome is so deep, they usually always win district then they go and usually place in the top three," Nordstrom said.
In recent years, Mountain Home got added to the division.
"Mountain Home has a really, really strong program," Nordstrom said. "They have a great coach."
The largest team WRHS had in recent years was about seven years ago they covered 31, making three quarters of a full team. Two years ago, they only covered 13 events. Last year, they had two district champions.
"We usually send about half our kids to state," Nordstrom said.
Some of the kids choose not to compete, because they participate in drama for fun and artistic endeavors rather than competition.
"I'll be honest ... even though I'm the coach of the team, at times I do have mixed feelings about it," Nordstrom said.
Aside from the competition, Nordstrom says its a good chance to meet performers from other schools and see their work.
"The opportunity for students to do a little bit more theater is too good to pass up," Nordstrom said.
Come see some great work at WRHS this Thursday at 5:00 p.m. Masks are required.
"It'll be a chance for the students to become performance ready in front of an audience," Nordstrom said. "I figure if they can perform in front of an audience, then they'll be good to go in front of a judge the following Saturday."