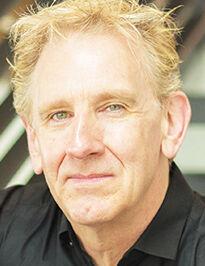 The Sun Valley Music Festival's winter/spring virtual season will continue Tuesday, March 16. The next installment of the ongoing Festival @ Home series will feature San Francisco Symphony Assistant Principal Cello Amos Yang—a Sun Valley Music Festival favorite—performing Bach's Sixth Cello Suite.
Since December, the Music Festival has been streaming free virtual programming, including concerts and lectures, for its third annual winter season.
Last year's live, in-person winter festival managed to ease in under the wire about a month before COVID-19 arrived in the valley. Heading into their 36th summer season, festival leaders had to pivot to produce—with great success—a fully virtual musical experience. They have brought the same ingenuity and tech savvy to the winter series.
"I'm very excited to create this new series of online concerts," Music Director Alasdair Neale said ahead of the winter season. "Of course, my musician colleagues and I will miss gathering in person with you at the Argyros for our Winter Season. However, once again the Festival will use technology to bring you music."
Yang's performance of Bach's Sixth Cello Suite will air for free on the Music Festival's website (svmusicfestival.org), YouTube channel (youtube.com/c/SunValleyMusicFestival) and Facebook page (facebook.com/SunValleyMusicFestival).
The unusual history of the composition is almost as captivating as the music itself. As the festival's concert announcement details it, Bach's suites "languished in quiet obscurity for over 150 years. In 1890, cello virtuoso Pablo Casals discovered tattered copies of the suites at a second-hand shop in Barcelona. His appreciation for them grew as he studied them, leading to his seminal audio recordings in 1936, which paved the way for their current fame."
Yang and the festival will add the latest chapter to this masterpiece's history later this month. Music lovers can tune in at 6:30 p.m. March 16 to watch the premiere, or view at their leisure any time in the 48 hours afterward.