The Braun brothers are no strangers to the Wood River Valley. Sons of Western swing icon Muzzie Braun, the four siblings grew up in Stanley, frequenting the stage with their father and making music from young ages.
Micky and Gary Braun struck out on their own to Austin, Texas, shortly after their elder brothers Cody and Willy formed Reckless Kelly. In Austin, the younger Braun brothers formed Micky & The Motorcars and, since their debut album in 2002, have been instrumental in the Texan capital's alt-country renaissance.
Every summer, Reckless Kelly and Micky & the Motorcars reteam in Challis for the annual Braun Brothers Reunion music festival, featuring dozens of musical artists and attended by thousands.
Between reunions, both bands tour tirelessly across the country and to Europe every now and then. Micky Braun estimated his band averages about 150 performances a year now, which is fewer than they did when they were starting out. Whenever either group returns to their home state, it is almost guaranteed to be a sellout show.
Sure enough, that is the case for The Mint's upcoming Micky & the Motorcars concert, set for Friday, Dec. 27.
"Playing in Hailey, to tell you the truth, it's my favorite show to play," Micky Braun said. "I love being home. We get to see a bunch of old friends and often split the stage with a lot of our good musician buddies, sometimes my dad, too. It's always a bit of a family reunion."
Last month, Micky & The Motorcars released their newest album, "Long Time Comin'"—aptly named, as it is the group's first studio album since 2014's "Hearts From Above," their highest-charting record to date.
While Motorcars fans may have been tapping their feet impatiently awaiting the new album, the final product is surely worth the wait. A pleasant mix of familiar styles and innovation, "Long Time Comin'" showcases Micky & The Motorcars at the top of their game.
Brothers Micky and Gary split the writing and singing duties almost down the middle this time around (Micky has previously taken point on those fronts). The effect this duality has is to both diversify the album's narrative voice and, perhaps contradictorily, demonstrate the similarities the siblings share. Though Micky and Gary are individuals with distinct artistic presences, "Long Time Comin'" shows listeners once again that they really do belong together.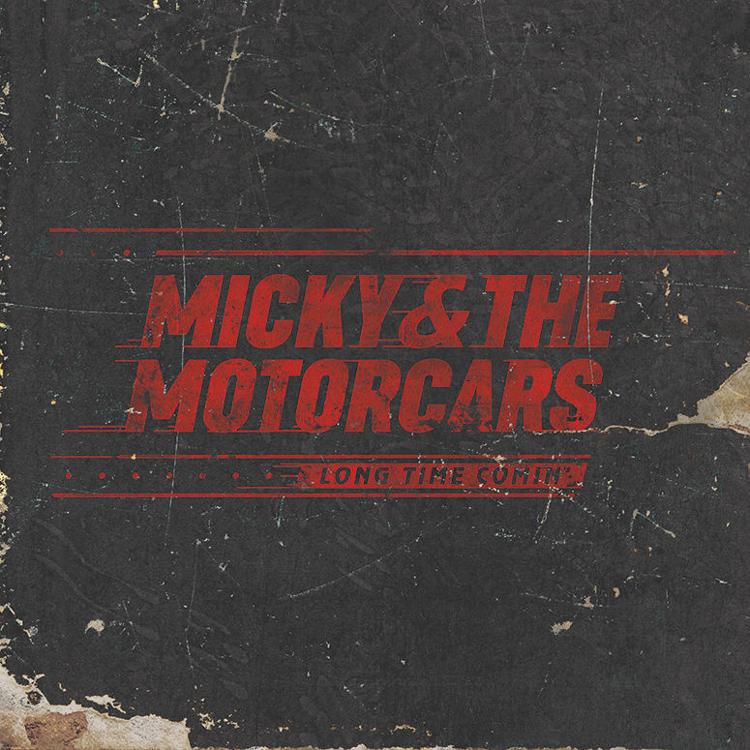 Of course, as is perhaps emphasized by their tendency to sell out venues, Micky & The Motorcars are primarily a live band. Their energy onstage is inimitable and has been a major factor in endearing them to audiences around the country and overseas.
Their energy and sound are elements they seek to convey on every album, and the new one achieves this almost effortlessly. They avoid overproducing tracks and often keep with the instruments they play live, not bringing in additional sounds.
"We try to stay within the boundaries of what we can do live. I think that helps a lot with the fans and helps attract new fans. They're not coming out to a live show expecting stuff that's on the record that we can't do on stage," Micky Braun said. "A lot of people call it old school. I call it normal."
At the time of this article's completion Friday, the concert at The Mint was sold out, a typical situation for any Braun-fronted performance in the Wood River Valley or, indeed, the state of Idaho.
For those unable to attend the Dec. 27 show in Hailey, Micky & The Motorcars still have two Idaho engagements left in 2019, in Jerome on Dec. 28 and then in Boise to close out the year.
"We've been playing Boise on New Year's Eve I want to say about 10 years straight," Braun said.
Fittingly, there is a line in the opening track of "Long Time Comin'" that references closing out the year in Boise. As has become their custom, the Motorcars will send off one year and welcome in another in the Idaho capital.
"We have fun playing, so we try to put on the best show we can every night. The more fun the crowd has, the more fun we have, and Idaho's always got the rowdiest audiences," Braun said.
The 2010s have been good to Micky & The Motorcars as they climb the rungs of success in a challenging and often unforgiving industry. With no signs of slowing down or compromising their musical values, it looks as though the band will have another good decade in the 2020s.