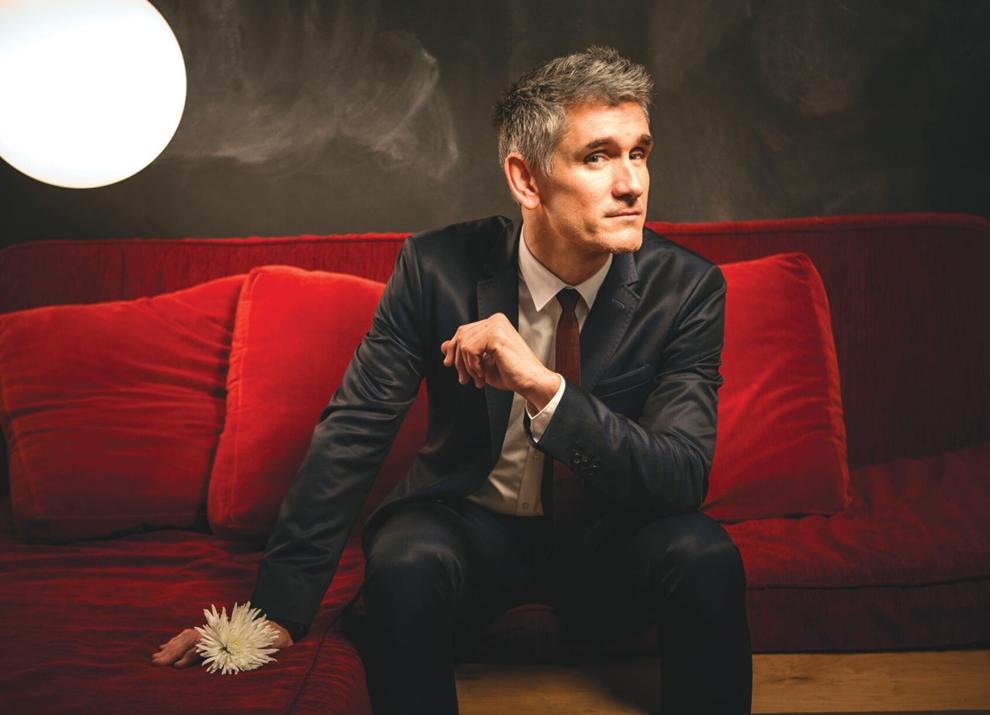 This weekend, Emmy-nominated singer, songwriter and musician Curtis Stigers will help solidify the return of live music to the Wood River Valley.
Stigers will perform at 7:30 p.m. Friday, July 23, at The Argyros Performing Arts Center in Ketchum.
In his 30-year recording career, Stigers has had several hit singles and sold millions of albums that infuse jazz with touches of rock 'n' roll. He has "redefined the constitution of contemporary jazz singing," The Argyros stated.
"Stigers' commitment to artistic growth, and to bringing new tunes to the Great American Songbook, has become unparalleled in modern music," his biography states.
"Stigers might emerge as his generation's answer to Tony Bennett," the Minneapolis Star Tribune newspaper affirmed.
Stigers' new show—"Songs From My Kitchen Live"—was inspired by the livestream internet show he developed at home during the COVID-19 pandemic. The live show will feature Stigers playing acoustic guitar and saxophone, singing songs from his albums, and telling stories about his career and his life.
"It's been a long pandemic, and the things that got me through are my songs, my dogs and my fans around the world," Stigers said. "I couldn't tour because of COVID, so I created a weekly internet livestream show where I could stay in touch with my fans and make music."
Stigers said he will play songs from most of his 14 albums, including old hits and newer tunes. He will be joined by his friend "Shaky" Dave Manion on guitar.
Stigers' debut album sold more than 1.5 million copies worldwide. It included hit singles "I Wonder Why," "You're All That Matters to Me" and "Never Saw a Miracle." A year later, he contributed a cover version of Nick Lowe's "(What's So Funny 'Bout) Peace Love and Understanding" to "The Bodyguard" soundtrack, which has sold more than 45 million copies worldwide. He has made multiple appearances on "The Tonight Show," "The Late Show with David Letterman," "The Today Show" and numerous international television shows. 
He has written songs with legendary artists Carole King and Barry Mann, and has recorded with folk musicians Shawn Colvin and Jackson Browne. He has performed with pop, rock and jazz legends that include Eric Clapton, Elton John, Bonnie Raitt, Rod Stewart and Branford Marsalis. He received an Emmy nomination for co-writing and singing the theme song to the TV series "Sons of Anarchy."
Stigers was born in Hollywood, Calif., and raised in Boise, where he now lives.