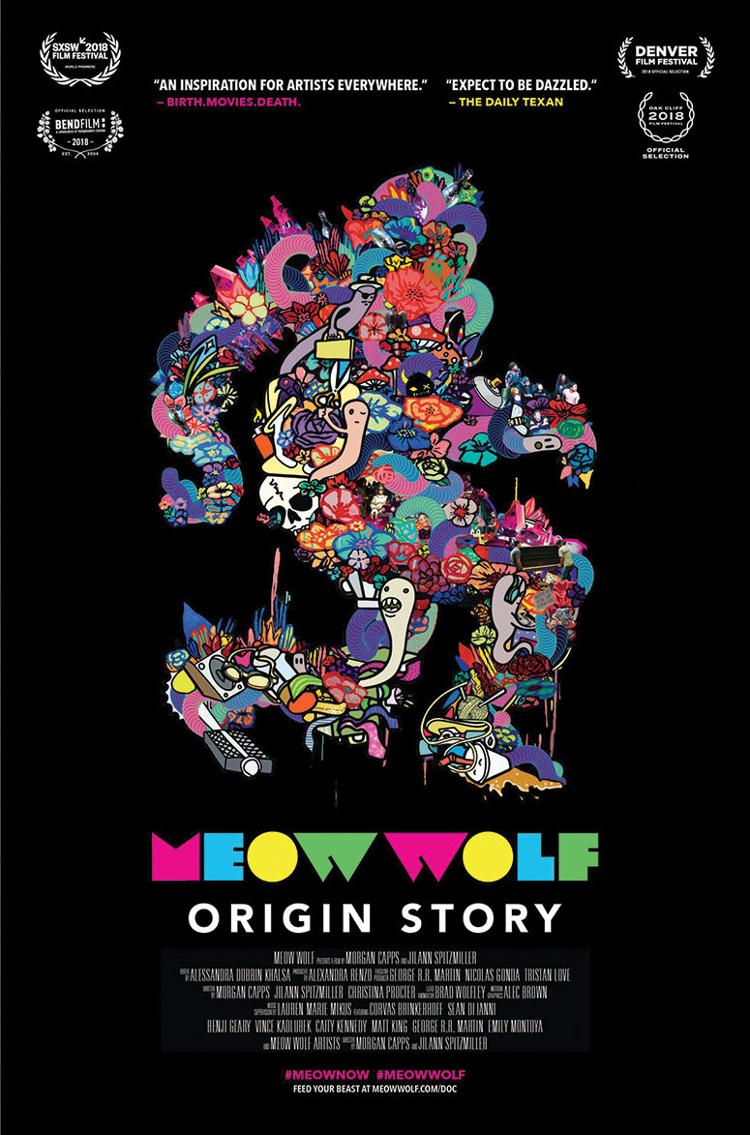 After months of closure, the Magic Lantern in Ketchum will welcome cinemagoers back inside this Thursday, June 18, for two screenings of "Meow Wolf: Origin Story," presented by the Sun Valley Museum of Art as part of its Big Idea project, "Free Play."
SVMoA had originally intended to screen the documentary in April, but had to postpone for obvious reasons. Newly relaxed lockdown measures mean organizations like the museum and the movie theater can ease back into events, even with reduced attendance. Audience members will be required to wear masks upon entry to the Magic Lantern and seating will be structured to accommodate social distancing guidelines.
Those who attend will be in for a treat, though. Meow Wolf is a Santa Fe-based arts collective, part museum, part bizarre fantasyscape, part playground—if those terms seem contradictory to one another, it only speaks to Meow Wolf's singularity and tendency to defy classification.
"When I watched this film, I kept asking myself, is this really real, or is the film just an art piece in itself and I'm being duped," said Kristine Bretall, SVMoA's director of performing arts. "The project and subsequent immersive art experience feel like an indoor Disney World designed for adults and mixed with psychedelics."
The documentary plots Meow Wolf's journey from humble beginnings to artistic stardom. In the beginning, a group of seven eclectic artists and countless volunteers struggled to build this kaleidoscopic amalgam of color, sound, sculpture, architecture, narrative, music and mystery.
What started as a penniless arts installation seemingly doomed to failure eventually grew into a multimillion-dollar corporation, now considering expanding its offerings beyond Santa Fe into satellite locations in Las Vegas and Denver. Meow Wolf has even attracted major sponsorship and endorsement from "Game of Thrones" author George R.R. Martin.
"It's a wonderful, escapist lark that will transport you beyond the movie theater, and as part of our Big Idea project 'Free Play,' it may inspire you to let loose and allow your imagination and creativity soar," Bretall said.
Tickets are being sold in limited numbers online at svmoa.org or by phone at 208-726-9491 and cost $10 for SVMoA members and $12 for nonmembers. If any remain, tickets will also be sold at the door at the Magic Lantern, 100 E. Second St., Ketchum. The two screenings will take place at 4:30 p.m. and 7 p.m.
Visit mlcinemas.com to learn more about new health and safety protocols at the movie theater.
The "Free Play" visual arts exhibition is currently on display at the museum, 191 Fifth St. E., Ketchum.