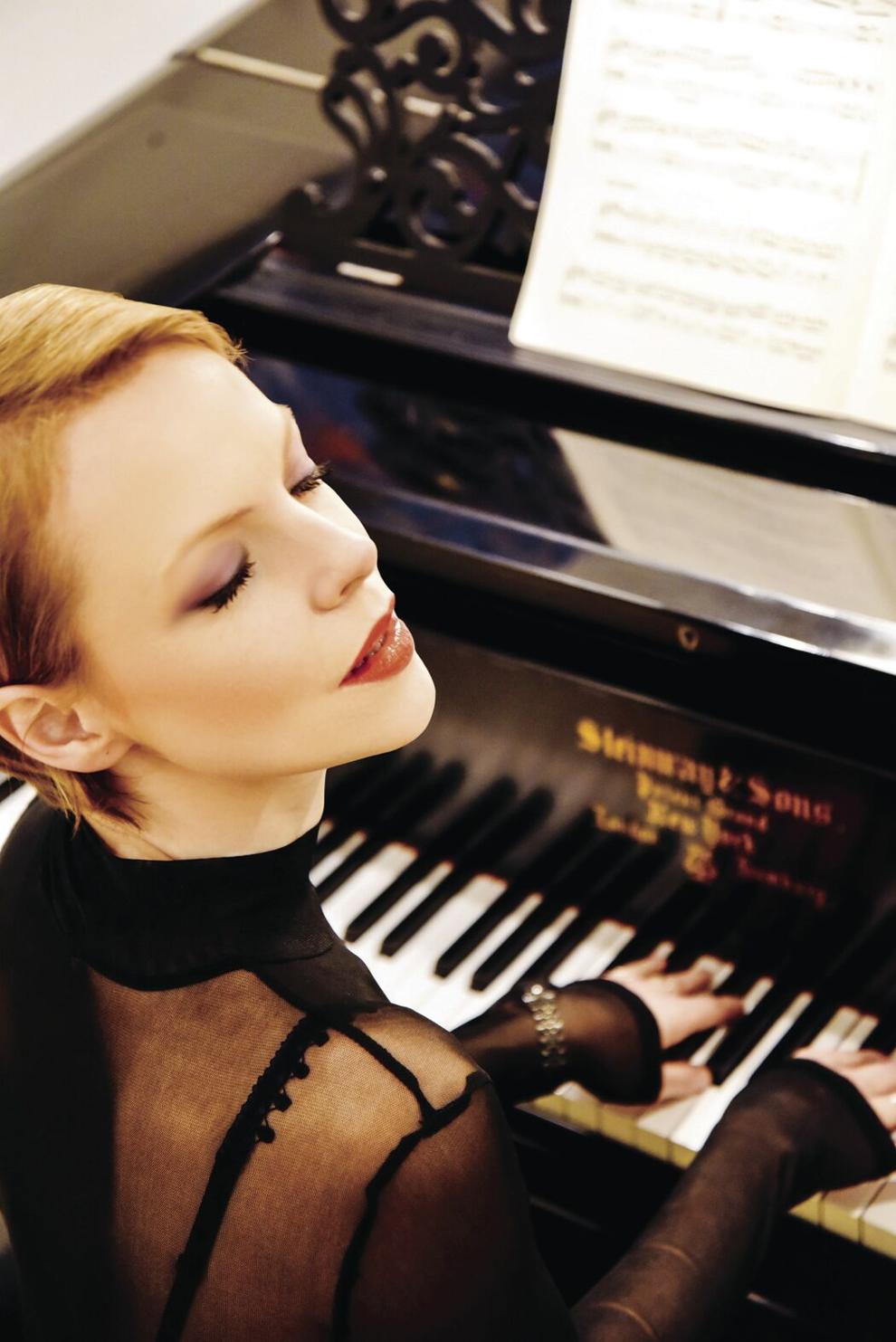 When Magdalena Stern-Baczewska began first grade in Poland, she was confused why none of the other students could perform the Franck Sonata on piano. All discussions at the dinner table with her parents and sisters growing up were about music theory.
"Going down that path was not even a question for any of us," Stern-Baczewska said. "We were too busy practicing every day."
Stern-Baczewska brings her world-renowned classical piano to the St. Thomas Episcopal Church this Saturday.
This marks her first public performance in Sun Valley. Usually, she only comes to visit family. On Thanksgiving a few years back, she saw it covered in snow for the first time.
"I've literally never seen anything more beautiful," Stern-Baczewska said.
The event started as a way to perform for her mother-in-law, who loves to hear her play but does not have a piano at her house.
"I really look forward to sharing the music with this audience," Stern-Baczewska said. "I understand they are very sophisticated."
In Sun Valley, she will perform the work of Polish composer Frederic Chopin.
"That poetry, the lyricism of Chopin's nocturnes are so attractive to me," Stern-Baczewska said.
While performing, she prefaces each piece with a short introduction so people know what to listen for.
"The music I'm playing may be complex in terms of its craft, but it's all going to be very pleasant to listen to," Stern-Baczewska said.
She has performed all over the globe, including with the Philadelphia Orchestra, San Francisco Symphony and Vancouver Symphony.
"There aren't really any moments when performing gets uninteresting, because the music itself is so thrilling," Stern-Baczewska said.
She's at such a level where she can pick and choose what she plays.
"I basically never have to play a piece I don't like," Stern-Baczewska said. "I can only focus on repertoire that excites me, that I love."
She has collaborated extensively with Oscar- and Grammy-winning composer Tan Dun, even traveling to China to perform with an orchestra in front of thousands as Tan Dun conducted.
"[It] was the closest to a superstar experience that I have ever got," Stern-Baczewska said.
She is also director of the Music Performance Program and lecturer in music at Columbia University.
"Education is really what gets me jumping out of bed in the morning," Stern-Baczewska said.
As she works with some of the most accomplished music students in the country, she gets to re-experience music through their ears.
"It's that feeling of adventure, that feeling of discovery even in pieces that I've known for many years. When I come back to them, I discover things I never heard before," Stern-Baczewska said. "There are these layers I can peel year after year playing a piece. To me, that is just endlessly fascinating."
Furthermore, she teaches an undergraduate course to those who may study engineering or biology.
"On a regular basis I get to interact with people who have no idea how to think of music, let alone talk about it," Stern-Baczewska said. "I find it fascinating to find ways to uncover the secrets of the music together with them."
By the end of the semester, she sees the twinkle in their eye. Many of the students add songs they discussed to their streaming playlists.
"If I can inspire the curiosity for music, then I feel my mission is accomplished," Stern-Baczewska said.
As an educator herself, Stern-Baczewska remembers all those who inspired her along her journey. She still keeps in touch with her first piano teacher, now in her 90s.
The reason she came to the United States was because of a teacher. In Warsaw, she played a masterclass where Professor Jerome Rose was the instructor. He then invited her to come to New York.
"It was as crazy as going to Mars to me," Stern-Baczewska said.
Poland had just emerged from behind the Iron Curtain. People were not just popping to other countries to study at the time.
Still, she decided to come. The experience helped her grow into an adult, taking responsibility for her performance and not apologizing for it.
"He is still a father figure to me," Stern-Baczewska said.
About four years ago, she started volunteering to do online courses on music appreciation for a senior center.
Then, during the COVID lockdown, she began a lecture series called "Enjoyment of Music." Over the 40 installments, she spanned various age groups from seniors to mid-career professionals to teens to little kids.
"There isn't a wrong age to start enjoying music," Stern-Baczewska said. "It's a universal language."
When the conversations with her students about the great composer Bach had been cut short by the stay-at-home order, she started the video series "Bach at Home."
"If I had to take the music of one composer to a desert island, it would probably be Bach," Stern-Baczewska said. "I think his music would provide a lifetime of both intellectual and emotional excitement."
Once she posted the content for free, she received comments from all over the world of people requesting specific pieces.
"This is a really lovely way to connect to people and do it at no cost," Stern-Baczewska said.
Now that she has done over 50 videos, she has shifted the focus to other composers.
"Bach at Home" also allowed her to rediscover her love for the harpsichord. Stern-Baczewska did not start playing the harpsichord until college. The instrument, a plucked keyboard similar to the sound of a guitar, dates back to the Baroque Era.
"You realize this is what the composer had in mind when composing that piece," Stern-Baczewska said.
The piano as we know it wasn't developed until the 19th century. The pedals allow for reverberation.
"It has a much more velvety sound," Stern-Baczewska said. "The hammers are wrapped in felt so they give a kind of warm, cozy sound."
During 2020, she did not need to worry about collaborating with others.
"The piano is an instrument that is very self sufficient," Stern-Baczewska said.
She then quoted Polish pianist Arthur Rubinstein who said, "It's a hundred of instruments. It sounds like an orchestra."
Her musical expertise as an artist has let her branch out into other genres. She collaborated with composer and rapper Gene Pritsker on "Hip-Hopsichord."
Stern-Baczewska loves Notorious B.I.G. and Black Sheep. In their free time, she and her husband go between old-school hip hop and jazz.
With her husband, she released four "Music for Dreams" albums. They were all bestsellers. Now thousands of kids, adults and even pets use their music to get restful sleep.
"I always thought of a career having an upward trajectory which means more performances, bigger concert halls and more distant countries to travel," Stern-Baczewska said.
However, in a post-COVID world, she has managed her expectations.
Whether its a 5000 seat theater or someone's living room or a salon setting or a church in Sun Valley, Stern-Baczewska is still after the same thing she's always been: giving people goosebumps through the thrill of music.