When Kevin Lavelle became the inaugural Writing by Writers resident, he had the choice of five different places around the country in which to spend his residency. He picked the Hemingway House in Sun Valley.
"I know this was the last place he lived," Lavelle said. "I was intrigued to follow his journey."
In 2019, The Community Library partnered with Writing by Writers, a nonprofit writing and retreat organization founded by Pam Houston and Karen Nelson.
Their first resident, Kevin Lavelle, will speak at the Community Library on Nov. 11 as a part of his two-week tenure at the Hemingway House.
"The spirit and the energy here is wonderful," Lavelle said.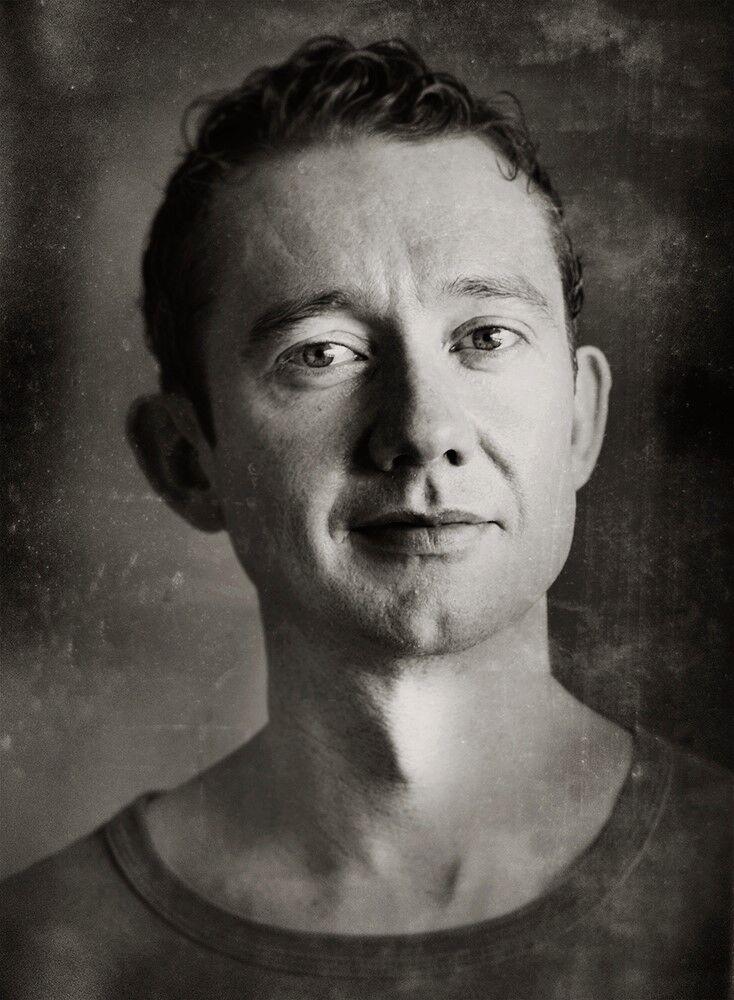 Driving the 1,000 miles from Los Angeles, Lavelle found that the Idaho landscape reminded him of the Irish countryside.
"I found it was very much like home," Lavelle said.
Lavelle was born in England to Irish parents. At age 9, they moved to Ireland. His initial love of language came from the way his parents spoke. Both from the same village in Northwest Ireland, they grew up speaking Gaelic. Their words had an otherworldly, musical sense to him.
"I was neither English or Irish, but I was kind of both," Lavelle said.
That feeling of being an outsider shaped him as a writer.
"It's that sense of being a part of a place but never fully," Lavelle said.
Sometimes autobiographical details sneak into his fiction.
"Very often I write a story because I don't know the answer to a particular issue I'm having in my own life," Lavelle said. "The work for me is often about finding answers."
His short story "Bury Me in the Garden" was inspired by the time spent in rural Ireland in his youth. It follows a 10-year-old boy as he watches his grandmother fight to save her house; the nearby graveyard wants to tear it down so it can expand. The grandmother built the house and lived there all her life with her late husband, who is also buried in the graveyard. The boy decides to join his grandmother in the fight. Together, they take on the local council.
Martha Williams, programs and education director of The Community Library, says that piece won him the residency.
"It is a sparse and beautiful story about home and death and defending the places we rest," Williams said.
During his two weeks in the area he will work on "Sunset and Time," his newest novel. Set in his current hometown of Los Angeles, it follows a geologist who discovers a fossil that allows him to travel through time. He starts a "Time Travel Mart" where he takes grief-stricken people to confront their regrets in the past.
The hero's superpower is that he's an extreme empath—he can absorb other people's feelings. When his clients' pain weighs him down so much that the love of his life leaves him, he decides he must go on a quest into his various pasts to win her back. The magical fossil turns into a hummingbird that accompanies him.
"It's kind of like a buddy movie between the dude and his hummingbird," Lavelle said.
Along the way, he meets his nemesis: an evil geologist attempting to take all the love out of the world.
Lavelle's work has spanned genres: horror, fantasy, and psychological thriller. But, since childhood, magical realism in particular has fascinated him.
"If you have that extra awareness, magical things are happening all around us in everyday life," Lavelle said. "It just depends if you're open to seeing them."
Growing up, he won a writing competition with a story about a trip to Mars. Frequently, he asked his mother about Santa Claus.
"I was probably a very annoying kid," Lavelle said.
Back then, one of his favorite books was "The Magic Faraway Tree," which is about a tree with an alternate dimension in it.
"It sort of sparked something inside me that I supposed I kept with me: the fact that around any corner, any building, any person could contain worlds within them," Lavelle said.
At his event with The Community Library, Lavelle wants to share some finished works as well as his work in progress.
"One might feel more polished and complete and sure of itself and the newer work might feel clunky," Lavelle said. "That's important to show at any stage in a writer's life the process is the same."
From beginner writers to Oscar-nominated screenwriters, he says it is difficult for everyone. Only stamina and persistence can quell the perils of self-doubt.
"Learning to love the process is absolutely the most important part, because that's all you have," Lavelle said. "You have no control over what happens once you release it into the world."
However frustrating the work can be, Lavelle says opportunities like the Hemingway House make it easier.
"Sometimes the greatest gift you can give yourself is the time and space to allow the story to find what it needs to be," Lavelle said.
Looking forward, Lavelle wants to launch his own website and keep working toward being a full-time writer, publishing short stories, novels and getting screenplays into production. Eventually, he wants to come back to Sun Valley and instruct workshops so he can engage with the community that has shown him so much warmth already.
"I'd like to see the visions I've had in my head for years inspire others," Lavelle said.