The founding of the Sun Valley Center for the Arts paralleled the start of a new era for America's legendary Sun Valley Resort. The Union Pacific Railroad Company under Averell Harriman had established the first destination ski resort in the United States in 1936, drawing celebrities and the rich and famous from around the country and around the world. But by the late 1960s the company had discontinued rail line service through the Wood River Valley. Some thought the once grand Sun Valley Resort had seen its day as other more modern winter resorts were springing up around the country.
Ed and Bill Janss were the third generation of a family-run company founded in southern California by their grandfather Peter "Doc" Janss in 1895. Although I only knew Bill and Anne Janss indirectly through my work in the Los Angeles art community, my family and the Janss family had connections that reached back to at least 1911 when Doc's son Harold Janss married Arthur Letts' daughter Gladys. Letts was the founder of the Bullock's retail empire that my grandfather P.G. Winnett and John G. Bullock took to new heights with the art deco masterpiece building known as Bullocks Wilshire.
Sun Valley was never an easy place to get to. United Airlines employees held a strike back in its early days of service, hindering access to the resort. People were used to driving in to the Wood River Valley, so Bill's Janss Airlines didn't last very long. Despite the general wildness of the place, Bill had hopes of building an arts and culture center that would rival the Aspen Institute, on whose board he had served. When I first arrived in town Bill asked me if I would be interested in establishing such an organization. I considered the idea, but I doubted whether it could succeed.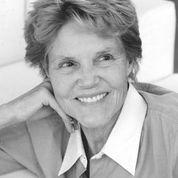 "The Janss brothers say the Sun Valley of the future will be a cultural headquarters, an intellectual watering hole," reported Sports Illustrated in 1965. "That it will borrow from the Aspen Institute program in offering seminars and institutes as mental challenges for business-weary executives." But it was plain to see that Idaho was not Colorado and Sun Valley certainly was not Aspen. The Aspen Institute for Humanistic Studies had quickly become a world-renowned gathering site for leaders from all professions, business, politics, government and academia. It became recognized as an international nonprofit think tank and nonpartisan forum for leadership initiatives and the exchange of ideas and values. The Aspen Institute's immediate success was due not only to its numerous workshops, forums and conventions, but also due to its presence in a resort with established amenities. Aspen already boasted the Aspen Music Festival, which ensured the continued participation of artists, musicians and patrons.
By contrast, the population of the Wood River Valley in 1970 was said to be comprised of cattle ranchers, sheepherders, hippies, ski bums, and vigilantes, all of them at odds with one another and I assumed not at all interested in the arts. The Sun Valley Resort was not prepared for large gatherings. It had no adequate conference center and few facilities, hotel accommodations or restaurants. I told Bill that the Aspen scenario was not even a remote possibility for Sun Valley and stressed to him that a cultural center would only succeed if it were grounded in the needs and interests of the local community, seeded in its roots and not the product of a superimposed ideal. It would have to begin where there was enthusiasm and receptivity. I believed that support for the arts should never be an elitist enterprise and that any support must include providing the arts and an arts education to the youth of the community. This is where the primary effort must be. In Los Angeles I had initiated such efforts that had brought school buses full of public-school children on the opening day to the new Los Angeles County Museum of Art.
At the basis of my work throughout my life has been the belief that an art education is of essential importance to the betterment of humanity. This sounds like a grandiose predication, but it is simple in its rationale. An art education and its creative teachings results in a more self-actualizing and more fully human person. The arts can be seen as the soul of a community and even the humblest of creative endeavors can yield unimagined success. I recalled Pablo Picasso's saying that art's purpose was to "wash off the dust of life," an idea that inspired me during the early days of my commitment to providing the arts to the youth of a community.
At that time the Wood River Valley was primarily a physically centered place for skiing, rodeo, hunting and wrangling. During our early discussion about an arts center Bill and Anne and I agreed that an arts center must make available all opportunities that could encourage creative expression. It was our joint belief that an arts and humanities- centered enterprise could provide these new avenues of personal expression for our youth and that we could accomplish this by inviting renowned teachers and artists to mix closely with the local community. I learned of an educational program available through the federal government that funded the arts in rural areas, immediately applied and received the funding for three years. Because we had an entire school district without arts funding, we instantly qualified. These funds would only provide a portion of the operating budget and therefore would need to be matched, so after a few years we would be increasingly dependent on fundraising to continue.
My next hurdle was to complete an application to the IRS for certification as a nonprofit. The requirements included by-laws in support of a mission statement, a board of directors, and a viable source of funding for the first three years. This last requirement meant that a budget and a source of funding had to be identified. In the early '70s nonprofit fundraising was a challenge in the Wood River Valley and I could not have succeeded without the support of the Janss Foundation. There were few potential donors then residing in the area and even fewer Sun Valley residents from outside the Wood River Valley who brought with them an appreciation of the arts. The IRS stipulations required that the majority of funding come from numerous smaller donors, rather than one larger one. I began a fund-raising campaign, not a new enterprise for me, but never my favorite task.
My original board of directors was small, but met the requirement. I served as chairwoman. Rene Meyer, who also was the financial administrator for Sun Valley, joined me and Anne Janss and Henry Hopkins as board members. Henry was a perfect choice for a board position as he was an Idahoan with a background as director of education for several museums with track records of providing the arts for youth. In creating our budget, I provided for no paid staff and no facility. We agreed that wherever we could find spaces, they would be our facilities, and Bill agreed to let us use whatever was not in use or could be vacated in the summer months. In those first years we ended up taking over much of the resort complex for our programming.
With our first grant funding we initiated an art program at the Hemingway School. This was our first trial curriculum and the teachers were open to the addition. Judy Atkinson, of the local grocery store family, had already started an after-school painting program at the school and she welcomed our provision of art supplies and an increased diversity of media. I enlisted volunteers in the community who believed in our mission and who were also working artists; Judy Atkinson taught multi-media, Marilyn Frasier weaving, Gordon Webster ceramics, and Mary Rolland painting. The response was so positive and immediate that the next year we were asked to offer the same curriculum to all the schools in the Wood River Valley. We added photography for the Wood River High School, taught by photographer Robert Ketchum, who had just arrived in the valley to ski and photograph.
This Blaine County School Art Program with its tentative beginnings would ultimately be recognized as one of the most highly successful aspects of the Sun Valley Center for the Art's programs, offered through what we called our Satellite Learning Center. In just a few years the program involved some 50 children from county schools who were bussed to our campus every afternoon to experience expert instruction in a diversity of disciplines otherwise unavailable in Blaine County. We were not only now being approached by all the local schools to present our art curriculum, but also asked to offer the same workshop disciplines to the adult public.
The title of our organization at its founding in 1970 was the Sun Valley Creative Art Workshops. We received our IRS nonprofit status in 1971. That summer we opened for student registration in the Gift Shop at the end of the Sun Valley Mall. This was our first physical space, rented for a minimal fee from the Sun Valley Company. Mary Rolland, an innovative and respected local painter, organized the front space of the shop as a gallery to display our growing field of local artists. She proudly called it the Potato Gallery, but it was publicly known as the Elkhorn Gallery. The front was dedicated to changing art exhibitions while the remaining space was reserved for our offices. Marian French, whom I had originally asked to work as secretary for my dissertation, became our first paid staff member and proved indispensable.
By the summer of 1972 the Sun Valley Creative Art Workshops were receiving a multitude of requests for a broader selection of arts disciplines. This required more space in which to provide workshops. With my newfound understanding of land use planning from service on the Blaine County Planning Commission, I decided to approach Bill Janss for our expanding needs. I gathered the courage to go to his office, certain by now that he had grown weary of my requests. I had earlier provided space for a glass blower named Craig Zweifel who had come to me with a request to use the deserted and obsolete sewer plant as a location for his craft and for his teaching of his craft. I wanted to provide Craig with space for his own use in a mutually beneficial arrangement that was to become the common arrangement for our teaching artists. Craig gained considerable fame in his craft within just a few years while working at this location. He was only the first of our working and teaching artists who would go on to have extraordinary careers.
Bill took me for a drive to the Sun Valley Horsemen's Center and as we stood by the sewage plant, he made a wide, sweeping gesture that I will never forget. I cherish the memory. "You can have all of this land," he said with a flourish. It did not then register with me just how much land this was, close to seven acres of prime Sun Valley real estate! Of course, it wasn't as though real estate developers were pounding down the doors to make a land purchase, and the land had no other potential use at that time. I simply welcomed the gift, accepted it and set out to create our new campus with a nonchalant shrug of my shoulders and no real appreciation for what had just happened. I now had work to do.
---
"Memory and Destiny, the Life of Glenn Janss" will be published later in 2021.