While snow may still cover most of the mountains in the area and Baldy holds out for another week or two of palatable ski conditions, the ice has abated and the earth is once again primed for the till.
Indeed, just one day after Baldy is scheduled to close for the season, communities around the globe will observe Earth Day, April 22. The occasion will be celebrated with environmental activism, political demonstrations and—most wholesomely—gardening and tree-planting.
Though widespread reforestation may yet pivot on some logistical inhibitions, everyone can do their part to preserve and restore the natural world, especially locally in the Wood River Valley.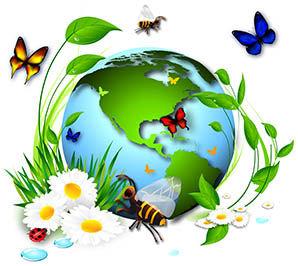 Each year, the Wood River Seed Library ushers in the spring season and helps celebrate Earth Day with its Seed and Plant Exchange event series.
The organization invites local gardeners, green-thumbs and flora enthusiasts to drop by the Grange Hall, 609 S. Third Ave. in Hailey, for a free exchange of plants and seeds.
Over the winter, healthy perennials often outgrow their allotments. Rather than watching those extraneous plants get thrown away, the Seed Library encourages gardeners to share their bumper crops, meet fellow plant-whisperers and exchange tips ahead of the growing season.
The Seed Library will also be sharing its extensive collection of seeds, which is currently available through the Hailey Public Library.
Participants are encouraged to plant any seeds they acquire and grow their crops to their hearts' content, then harvest the seeds again to share with other local gardeners or donate them back to the Seed Library.
The entire seed exchange is free, though the Seed Library will be taking donations on behalf of The Hunger Coalition.
With Earth Day just over a week after the exchange, this will present the perfect opportunity to plan out spring seed-sowing intentions.
A second seed exchange will be held on May 25 to help conjure the summer season.