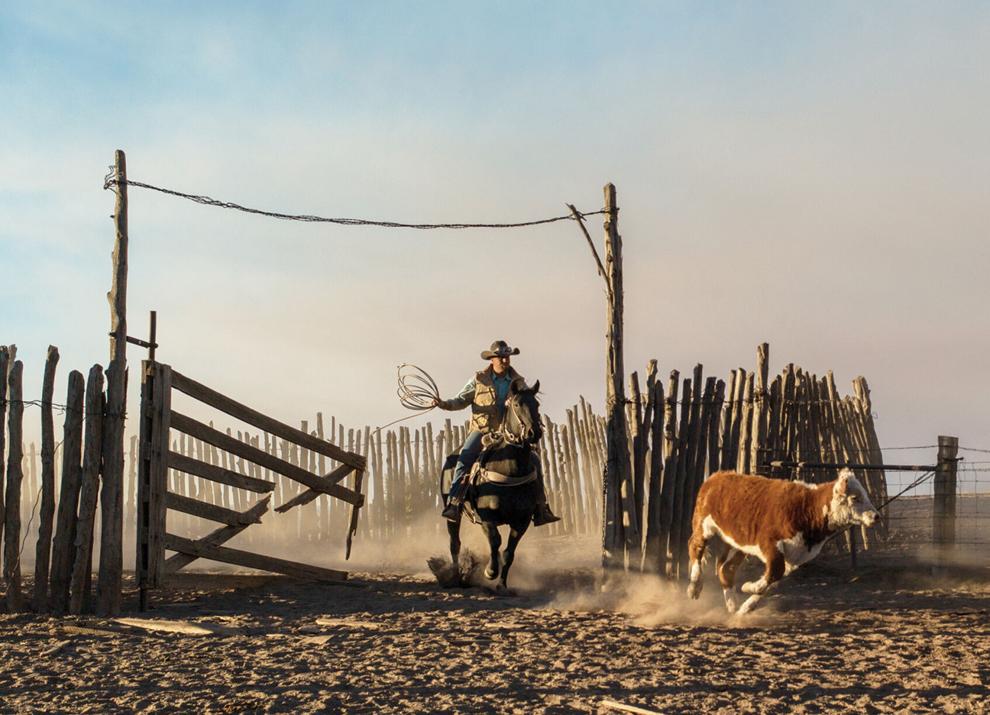 Sitting on the edge of the Great Basin, the Wood River Valley exists at the crossroads of high art and the wild West. A prime example of this is the screening of "Cowboys: A Documentary Portrait" at the Argyros Performing Arts Center in Ketchum on Friday, Sept. 3, at 7 p.m. 
The story follows cowboys working on "big outfit ranches," some over a million acres. These expanses are so large, cowboys will run cattle out for weeks. It's a lifestyle that co-director/producer Bud Force said is regularly misconstrued. 
"We wanted to differentiate this concentrated version of the cowboy from the rodeo cowboy, family ranch cowboy, movie cowboy, et cetera," Force said. "In addition to showing the work that cowboys still do, we wanted to explore the personal lives of some of the characters and paint a human face on this often-misunderstood American legend."
When the crew showed "Cowboys" at the Austin Film Festival in 2019, they won the audience award. Next, they showed it at the National Cowboy Poetry Gathering in Elko, Nevada. Then, COVID hit. 
"Here we are with the finished product with no place to go," said Wood River Valley resident Felicitas Funke, who worked as creative producer on the film. "The quality that I picked up in the film that encouraged me to keep going was resilience, adaptation. These guys don't quit."
Since it could not be shown in theaters, "Cowboys" became available online. For a while, it was in the top five of U.S. documentary downloads. It has gone global, premiering on several TV stations across Europe. 
"A lot of people perceive this film as a meditation," Funke said. "They enjoy it. They find it very grounding and educational, so they watch it a bunch of times."
"Cowboys" takes a seasonal approach, beginning in the spring just like the annual ranch cycle. Working on this film for five years, the team edited 179 hours down to 90 minutes.
"Every quote in this film, every sentence, every slide, every piece of music was a team decision," Funke said. 
It features many slice-of-life moments to depict what it means to be a cowboy in 2021. One of Funke's favorite scenes is a Native American cowboy keeping his composure on the back of a bucking horse, smoking a hand-rolled cigarette with a big grin on his face. Another section has a 6-year-old boy fearlessly showing the camera all the different ways to use a pocketknife. 
"We simply documented and portrayed a lifestyle that is not visible to most people," Funke said.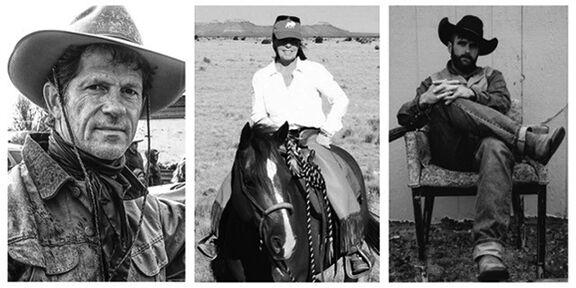 They experienced difficulties shooting livestock in unpredictable weather. The film examines the brutal nature of the profession. With tasks like constructing a windmill, potential injury lies around many corners. The crew balanced these stakes while searching into the heart of the 21st century cowboy. 
"You see some old timers in the film that are well in their upper 80s, still in the saddle, trying to contribute to the ranch day," Funke said. "It's very remarkable. It is a profession that is profoundly hard on the body."
The crew had to do extensive research and preparation before assimilating into the culture. They had to be savvy enough to not get hurt. They could never interrupt ranch flow. These vast ranches are not accessible to outsiders—people can only go with an invitation.
At first, Funke, who grew up in Germany, feared rejection from the cowboys. However, once they found out she wrote the coffee table book "Gathering Remnants: A Tribute to the Working Cowboy," all cultural boundaries came down. 
"When they connected the fact that I had written that book, there was no problem whatsoever to have a woman with a funny accent on the ranch," Funke said. 
Each member of the crew became enamored with the American West from an early age. Co-director/producer John Langmore worked on an eastern Montana ranch at the age of 12.
"Like most boys, I grew up dreaming of being a cowboy," Langmore said. 
His father, Bank Langmore, got John the job while working on his photography book "The Cowboy" in the 1970s. For the next 11 summers, he worked on large ranches across the West, some of which are featured in the movie, before starting a legal career. Then, in 2019, he published his own book of photography on the subject: "Open Ranges."
"('Cowboys') was in many respects going home for me," Langmore said. "It is a profound privilege to have someone invite you into their lives for the sake of you sharing their story with the world at-large."
Funke had always been comfortable on horseback. Growing up, she competed as an equestrian. Then, a 12-day backpacking trip in Northern Nevada "turned [her] whole life upside down."
"I had no idea untouched wilderness that had not been ruined by humans could exist," Funke said. 
She witnessed an intact herd of curious wild horses approach their group. She reveled in the space, the silence and the complete darkness at night. These qualities, Funke says, also inspire modern cowboys to keep going, despite often subpar salaries. 
"It's a deep love for the land," Funke said. "For me, it's getting extended time alone. The silence on those ranches is just the most incredible gift I can imagine. To be able to see for miles without a fence, without a house, without a power line. You are just completely fallen off the edge of the Earth, never mind cell phone signals; there is no such thing. That is the solitude that I think they crave."
Transitioning from print to film, Funke learned the benefits of collaborations, exemplified with the cowboys in stressful situations, like wrangling bulls. 
"During those moments, we come together as a team," Funke said. "We have this really intense teamwork where we absolutely have to rely on each other. Then we go out again."
Tickets cost $10. This event is a fundraiser for both the Argyros and Swiftsure Ranch, an equestrian therapy center in Bellevue. VIP tickets are $50 and include a cocktail reception from 6-7 p.m. with Funke. A Q&A follows the screening. For more information on the event, visit theargyros.org.
"The notion we all shared in making the film was to create a documentary that was as authentic as it was cinematic," Langmore said. "I can only hope we accomplished those objectives."