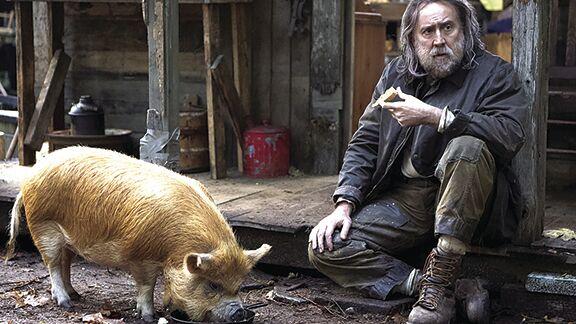 For the past 32 years, Rick Kessler has introduced esoteric, challenging movies to the Wood River Valley. This year is no different. Anyone tired of the latest installment of the MCU or the "Fast and Furious" franchise can check out the Magic Lantern Fall Film Festival.
"This is a very sophisticated audience up here," Kessler said. 
The festival runs for nearly three weeks, Sept. 17-Oct. 7. All the work is done in-house without any sponsors. Magic Lantern wants to give everyone interested in these flicks a chance to see them. 
"I don't understand film festivals that show a movie once," Kessler said
"Wolfwalkers" runs for three days, Sept. 17-19 at 2 p.m. It was nominated for best animated feature, but ultimately lost to Pixar's "Soul." In a magic land, young Robyn goes with her father to hunt the last of the wolves. While exploring, she befriends the member of an enchanted tribe who can transform into wolves. With mesmerizing animation and a unique story, "Wolfwalkers" is fun for the whole family. 
"Road Runner" runs Sept. 17-23 at 4:10 p.m. It is an in-depth look into the complex, beautiful life of the late, great chef, author and TV personality Anthony Bourdain. With intimate interviews of those closest to Bourdain, the documentary pulls no punches looking into the mind of a tortured, talented man. 
"Summer of Soul (...Or, When the Revolution Could Not Be Televised)" runs Sept. 17-23 at 6:50 p.m. The Roots' Ahmir "Questlove" Thompson directs this passion project.  The documentary examines the forgotten Harlem Cultural Festival, overshadowed by Woodstock in the summer of 1969. The film features restored footage of performances by Stevie Wonder, Mahalia Jackson, Nina Simone, the 5th Dimension, the Staple Singers, Gladys Knight & the Pips, Blinky Williams, Sly & the Family Stone and the Chamber Brothers.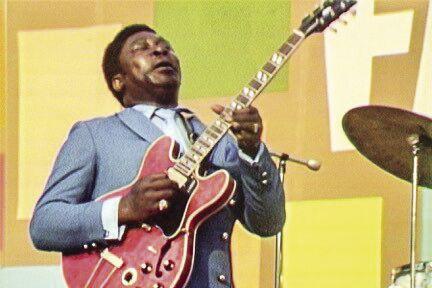 "Zola" runs Sept. 17-22 at 6:55 p.m. "Zola" is a tale as old as time itself: real-life-story turned viral twitter thread turned Rolling Stone article turned A24 movie. Waitress Zola befriends Stefani who convinces her to party through Florida with her. What starts out as a 48-hour bender of "hoeism" (not in the Webster Dictionary) quickly spirals out into something more sinister. Rated R for "strong sexual content and language throughout, graphic nudity, and violence including a sexual assault," this one is probably not so fun for the whole family. 
"Ailey" runs Sept. 20-22 at 4:20 p.m. Documentarian Jamila Wignot presents the character study of dancer and choreographer Alvin Ailey. The film researches broad themes such as race in America through archival footage and interviews. 
"The Loneliest Whale" runs from Sept. 24-30 at 4:15 p.m. Kleenex will not be provided. Someone finally combined the two saddest things on Earth: whales and loneliness. Can you name a more iconic duo? This documentary details the search for the "52 Hertz Whale," which scientists believe has spent its whole life in isolation, calling out in a frequency that is different from every other whale's call. 
"Pig" runs Sept. 24-30 at 4:20 p.m. Often perplexing, frequently memed actor Nicolas Cage delivers one of his career-defining performances in the simmering, patient "Pig." He reminds us why, when he strikes the correct tone, he's one of the finest actors working today. When a truffle hunter loses his beloved pig, he must confront his past in Portland in search of it. What sounds like a romp, turns out to be an idiosyncratic, haunting work. 
"The Sparks Brothers" runs Sept. 24-30 at 6:35 p.m. Sparks is your favorite band you've never heard of. Acclaimed genre director Edgar Wright takes you on a roller coaster through the fascinating career of the enigmatic, art-pop, glam-rock duo. 
"On Broadway" runs Oct. 1-7 at 4:20 p.m. This comprehensive documentary on the history of Broadway gets testimonies from the likes of Hugh Jackman, Helen Mirren, Christine Baranski, August Wilson, James Corden, Alec Baldwin, John Lithgow, Viola Davis, and Ian McKellen, as well as archival performances from Lin Manuel Miranda, Patti LuPone, Bernadette Peters, James Earl Jones and Mandy Patinkin. 
"Godspeed, Los Polacos!" runs October 1-7 at 6:50 p.m. This documentary follows the kayaking trip of college students, spanning two years involving the Soviet Union, a six-wheeled paramilitary truck, homemade equipment and descent into the world's deepest canyon. You can't make this stuff up. 
Most of these films received "certified fresh" ratings from Rotten Tomatoes. However, Kessler does not believe in such aggregate sites, wanting the audience to make their mind up first. 
"[Rotten Tomatoes] and like web sites rank movies seemingly without any standard for their metrics," Kessler said. "Unfortunately, some moviegoers actually pick movies by those imprecise rankings. Imagine art museums rating their pieces in such a manner." 
For the fourth year in a row, Magic Lantern will team up with the Sun Valley Museum of Art for the Manhattan Short Film Festival on Sept. 23 at 4 and 7 p.m. Ten finalists were selected from 967 entries from 70 countries. The finalists hail from Afghanistan, Canada, France, Italy, Northern Ireland, Norway, the U.K. and the United States.
"Rick has been a wonderful partner for SVMoA over the past many years in screening our film series," Bretall said. "Don't miss your chance to see these exquisitely told stories while you can."
Taking a hit from the pandemic, Magic Lantern hopes the festival will reinvigorate the community to go out to the movies more. The theatre recently had to downgrade from six screens to four. 
"My idea is to get people into the theatre to see these movies," Kessler said. "Hopefully to get them to see something they wouldn't normally see."