"Do something today that matters tomorrow."
That's local author Christie Graham's personal mantra, and one she makes a point of seeing through, either via small kindnesses or major projects.
On the major project front, she and her 16-year-old daughter Victoria recently published "Tori's Terrific Tours: Hanging Loose in Hawaii," the first installment in a new series of picture books, the profits of which will benefit underserved and at-risk children around the world.
The book—remarkably Victoria's second published book despite her youth—follows a little girl exploring two of her firsts in life: her first loose tooth and her first trip to Hawaii. The Grahams merge together something every child can relate to—a loose tooth—with an exotic trip many will not be able to make. The authors weave in fun facts and educational tidbits, including a shout-out to the Humuhumunukunukuapua'a fish, to introduce young readers to some of the wonders of the Hawaiian islands.
"Hanging Loose in Hawaii" serves a purpose beyond even its core educational and entertainment value, however, supporting the Graham family's commitment to helping others.
While that mission has always rung true for Christie and her husband Cliff, they chose to redouble their efforts 12 years ago after the death of their daughter Lauren. In the wake of that tragedy, the family established Lala's Gift in their late daughter's memory.
A dozen years later, Lala's Gift continues to partner with organizations in Thailand, Nepal, Ukraine, Pakistan, the United States and elsewhere around the world to rescue children from poverty, human trafficking and abuse.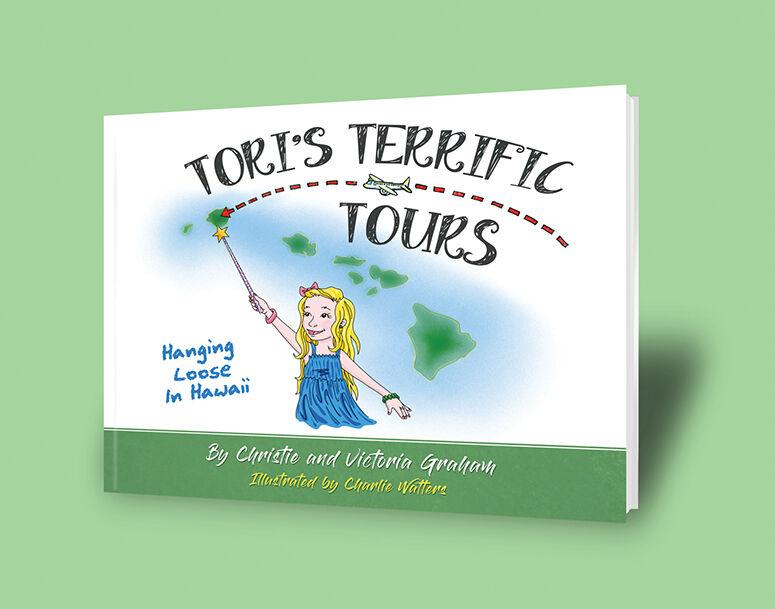 "Even in the midst of challenges, there's a hope for the future," Christie Graham said. "We have to have a goal and a dream. In the most difficult situations, there's a whole world of ways we can do something to help. Even if it's small, we can help."
It's an oft-repeated message around Christmastime, but needn't be tethered to the holiday, Graham said.
"We feel this especially when Christmas comes, but should carry it with us all the time, bring Christmas with us all year. It's about bringing hope and helping to heal people, showing them there are better days ahead, there is something to do to help. I had to really learn that from what we went through, to get up and say, 'This is a good day. I'm not going to give up.'"
The second installment in "Tori's Terrific Tours" is already in the works. Together alongside other Graham family publications—including the 2020 picture book "The Littlest Pebble" by Cliff Graham—"Hanging Loose in Hawaii" and its sequels will continue to raise money in support of life-changing rescue work around the world.
The Grahams are planning a book signing at The Toy Store in Sun Valley sometime near Christmas. Until then, visit www.lalasgift.org to learn more about the books and the children they support.