Trailing of the Sheep has come and gone, which means the next item on the menu for Sun Valley festivalgoers is the Jazz and Music Festival.
In 1989, Boise-based jazz enthusiasts Tom and Barbara Hazzard joined forces with Wally Huffman—then the general manager of the Sun Valley Co.—to organize the premiere Sun Valley Swing 'n' Dixie Jazz Jamboree.
Though the name has changed, the essence of the jamboree remains the same three decades on, and Tom's vision of "live music performed by 180 musicians in 260 concerts over a five day period," as the official history of the festival avows, has endured, transforming what had traditionally been a slow weekend in the autumn offseason into a bustling celebration attracting music lovers by the thousands.
The 30th annual music event begins today, Oct. 16, at 6:30 p.m. in the Limelight Ballroom of the Sun Valley Resort with a Roaring '20s-themed kickoff party. Opening remarks and a special appearance by Rachel Forest, aka Miss Idaho, will precede a performance of the main reason anybody goes to the festival: jazz.
Bob Braga and Friends hit off a program that includes Banu Gibson and a Big Band Tribute to Bob Crosby & the Bobcats, featuring Dawn Lambeth and Eddie Metz Jr. Later in the evening, Tom Rigney & Flambeau will also play.
Those are just the acts set for the Limelight Ballroom's opening proceedings. Wednesday will see a number of performances at many other venues. More than a dozen musical acts will play in numerous venues across Ketchum and Sun Valley.
At 6:30 p.m. at the Sun Valley Opera House, one of the festival's few free public offerings will begin. The Hallelujah Chorus, a local vocal group led by Patty Parsons, today will sing alongside gospel and jazz-singing great Yve Evans, who has been headlining performances at the Sun Valley Jazz and Music Festival for several years.
"I'm really excited this year. It's the best choir we've ever had," Parsons said. "I have a personal mantra that 'if your dreams don't scare you then they're not big enough.' Well, I'm a bit scared this time around, but mostly I'm excited. I'm really confident that people are going to respond in a big way to this concert."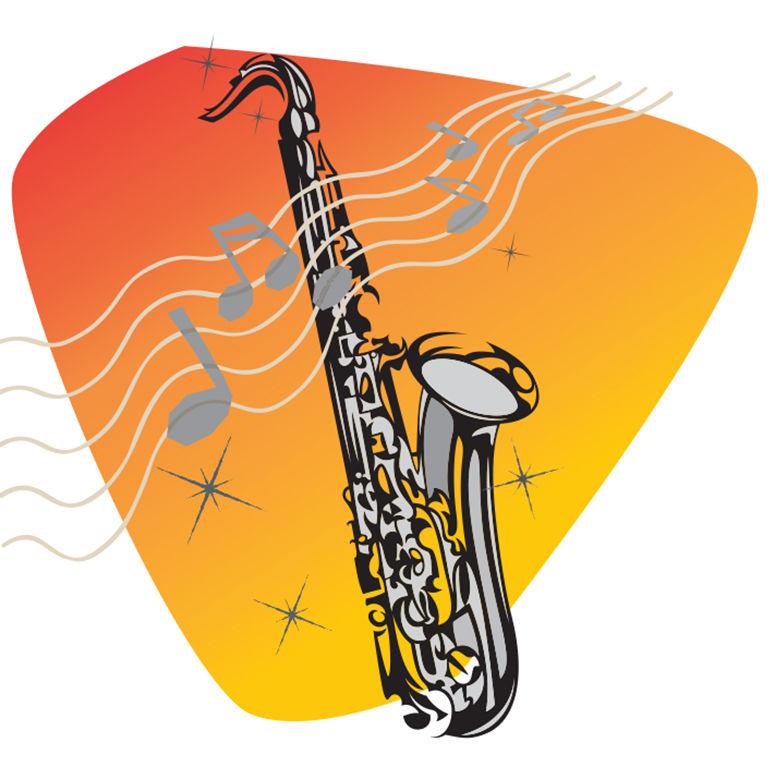 With plenty of gospel, pop and jazz, including some new arrangements, this concert promises to be, as Parsons said, "powerful." She also teased an important and very special guest performing alongside the Hallelujah Chorus and Evans, but the only way to see that secret identity unveiled is to attend the concert.
Though this performance is free and festival badges are not required, the Hallelujah Chorus always accepts donations.
This set alongside the Hallelujah Chorus will be Evans' second of more than a half dozen performances between now and the festival's conclusion on Sunday. Hers is a remarkably busy schedule.
For those still hoping to attend the festival, tickets may be purchased in person at the Jazz Registration kiosk in the Sun Valley Inn.
Nearly innumerable musical acts have congregated on the valley to take part in the festival, including the Bruce Innes Trio, Yale Whiffenpoofs, Peal Django and the Side Street Strutters, to name just a few. Programs include tributes to such historical greats of the genre as Louis Armstrong, Glenn Miller, Bobby Darin, Patsy Cline, Count Basie and Frank Sinatra.
In addition to all the music, the festival will offer a number of free dance lessons. These classes all take place at River Run Lodge. Today, at 2 p.m., dancers can learn beginner-level six-count swing. Then, at 3:30 p.m., balboa will be offered, followed by Lindy hop at 5 p.m. and the Charleston at 6:30 p.m.
Dance lessons continue on Thursday, Friday and Saturday, highlighting more styles—including line dancing and foxtrot—and rising in proficiency level through intermediate and advanced. At 8 p.m. Friday, dancers can take part in a competitive preliminary round before a final dance competition at the Sun Valley Opera House at 3:30 p.m. Saturday.
All these musical acts, dance lessons and events lead up to the Sunday afternoon Grand Finale jazz party in the Limelight Ballroom. Professor Cunningham & His Old School, Pearl Django, Cornet Chop Suey and the Midiri Brothers Septet headline a jazz ensemble that includes more than 30 musicians.
This finale event is the last official performance included in the festival passes, but its name is perhaps misleading, as one last occasion will take place following the conclusion of the Grand Finale.
Rounding out the days-long music celebration is the Afterglow Dinner, which the festival organizers are calling "the most enjoyable dinner of the year." Beginning at 7:30 p.m. Sunday, Oct. 20, in the Sun Valley Limelight Ballroom, Yve Evans will once again take microphone in hand, this time serenading diners over a catered meal.
Following dinner and Evans' final performance of the festival, this posh event will continue with dancing and live music by an All Star Big Band consisting of musicians featured throughout the festival.
Tickets for this dinner are $68. This cost includes food, drink and several hours of entertainment. Admission to this event must be specifically purchased and is not included in a standard festival pass.
A full, detailed schedule of performances is available online at sunvalleyjazz.com/jazz-schedule. Maps of Sun Valley and Ketchum highlighting all the numerous venues around the area are also available at that web address. Downloadable and printable versions of the schedule and maps are also available at that website.