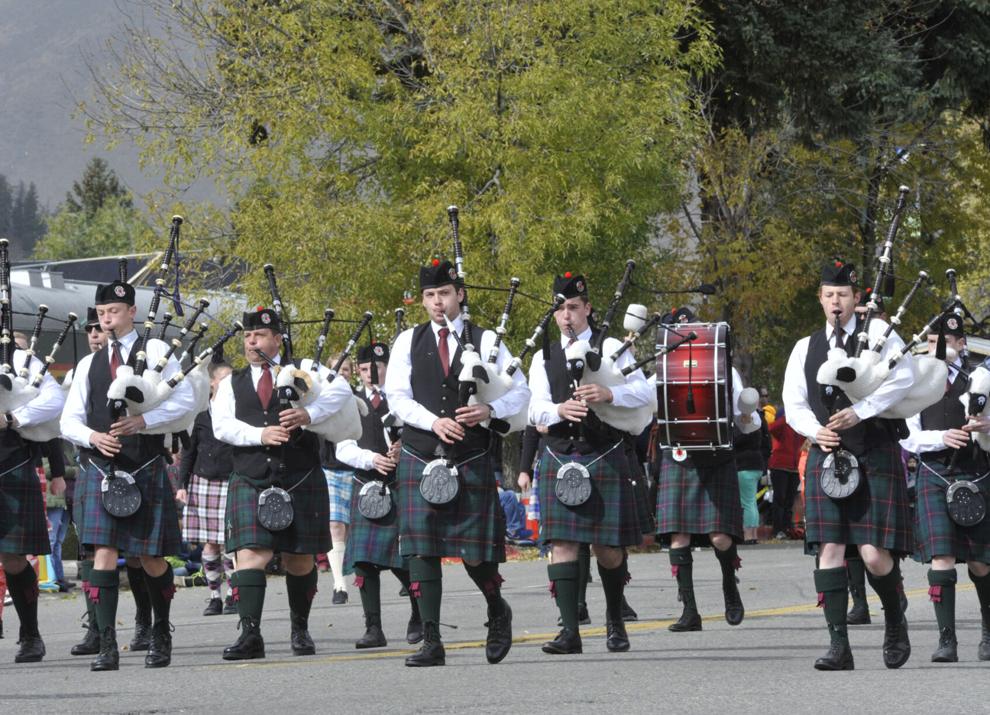 From sheep-shearing to weaving demonstrations, there's something for all ages at the Sheep Folklife Fair, coming to Hailey's McKercher Park on Saturday, Oct. 9.
Saturday's 10-a.m.-to-4-p.m. lineup is jam-packed with presentations and games, art sales and traditional song and dance—all sheep-related, of course.
Visitors can look forward to performances by the Boise Highlanders, Peruvian dancers and musicians and Oinkari Basque dancers.
The Boise Highlanders—one of the oldest bagpipe bands in the West—will perform Highland jigs and traditional tunes in tartan-patterned kilts, honoring Scottish immigrants' contributions to early sheep ranching operations in Idaho. The lively music will be accompanied by Highland drumming, often cited as the most complex form of snare drumming.
On bomba drums and quena, a traditional Andean flute, Peruvian musicians will provide the backdrop for music originating in the Andes Mountains. Like the Scots, Peruvians came to the Wood River Valley to pick up work as sheepherders in the early 20th century, especially after Basque sheepherders began pursuing new careers.
In commemoration of their relatives' contributions to the greater Boise area, the Oinkari Basque Dancers will perform choreographed dances accompanied by the Basque tambourine and button accordion. Though immigrants from Basque Country of Northern Spain originally came to Idaho for mining jobs, many switched over to more lucrative sheepherding and sheep-ranching operations—encouraging friends and family to do the same in Hailey, Shoshone and nearby towns.
Music in the stage area will begin at 10:30 a.m. Saturday, and children's activities will run the entire day. At the Fluff for Kids station manned by volunteers from Blaine County 4-H, rock-sheep painting and card-making are options for younger children; older kids will have the chance to make 3-D quilled sheep.
For those interested, sheep-shearing demonstrations will be held every half hour from 10 a.m. to 3:30 p.m. According to the festival schedule, Saturday's sheep will be provided by Flat Top Sheep Co. in Carey.
As fairground demonstrations continue, more than 80 local artists will also be selling wool- and sheep-related items at the fair's Arts & Crafts Show, scheduled from 10 a.m. to closing. From needle-felted camels to knitted winter gear, options for shopping—and staying warm this winter—will abound.
Amid the vendor booths, a handful of valley-area restaurants will dish up lamb entrees at $12 per person starting at 11 a.m.
Participating Lamb Fest restaurants include CK's Real Food, The Wood River Sustainability Center, KBs Burritos and the Sun Valley Culinary institute. For the full menu options, visit https://trailingofthesheep.org/folklife-fair/.
Face coverings will be required under Hailey's mask order. To review that, visit haileycityhall.org.