In 1878, Californian Sen. Aaron A. Sargent first introduced a bill to the Senate to secure the right of suffrage for female citizens in the United States.
It took another 41 years and a world war before the House of Representatives voted in support of what had then evolved into a constitutional amendment. In June, 1919, the Senate approved the proposal. A little over a year later, on Aug. 18, 1920, Tennessee became the last of the necessary 36 states to ratify the 19th Amendment and formally incorporate it into the Constitution.
A hundred years down the line, 2019 has and 2020 will entertain a slew of centennial commemorations for this major milestone in the crusade for gender equality. That event will serve as the main thematic focus for the 2019 Conversations with Exceptional Women conference, which is presented by the Alturas Institute and The Community Library, and is set for this weekend.
On Thursday and Friday, Sept. 12 and 13, a dozen prominent women from across the country will congregate to discuss the theme "How Far We've Come."
"The theme reflects the fact we're celebrating the 100th anniversary of the congressional passing of the 19th Amendment, but also how far individual women have come," said event organizer David Adler, executive director of the Alturas Institute.
In considering "How Far We've Come," the participating speakers must also look critically at "how far we have left to go."
The 2019 lineup includes journalists, filmmakers, athletes, businesswomen, scholars and more, all of whom have risen to prominence in fields traditionally dominated by men.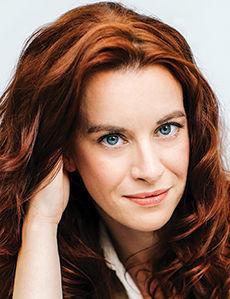 Naomi McDougall Jones, filmmaker and currently one of The Community Library's inaugural Hemingway House artists-in-residence, is carving out a foothold in one of the toughest markets in the world. Filmmaking is difficult for anyone to break into, but that challenge multiplies exponentially for women.
"Only 5 percent of Hollywood films are directed by women. Would it make you feel any better if I told you it dipped down to 4 percent last year?" she said. "Yes, we've come a long way, but we have so much further left to go. We can never really take a moment and pat ourselves on the back, because the moment we do that we risk backsliding or at least stagnating."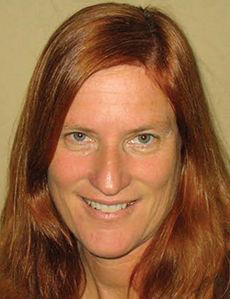 New York Times sports reporter Karen Crouse—who writes about both male and female athletes—regularly faces opposition and obstacles in her field, but hopes that equality can be reached at a faster pace than the mere baby steps of the past century.
"My wish is that we get to a place where we simply judge men and women on the quality of their work," Crouse said, "I sometimes feel like I have to be 10 times as competent and work 10 times as hard to gain one-tenth the respect, which can feel like a tightrope act without a safety net."
Like Jones, Crouse touched upon the miles left to walk in the trek toward total equality: "For all the gains we've made, we still have yet to ratify the Equal Rights Amendment, we've been egregiously slow to recognize so many amazing women who are making significant contributions in their fields and there continues to exist a culture that enables serial sexual predators like Harvey Weinstein and Jeffrey Epstein and Matt Lauer."
Jones said, "A hundred years ago and even in the '60s during the second wave of feminism, there were a lot of really obvious battles to fight and visible problems to solve. The real challenge of our generation is that we are still very far from equality, but we're now down to the detail work. So much of what happens is either unconscious bias or invisible sexism."
With so far left to go and such difficult battles left to fight, speakers said events like Conversations with Exceptional Women offer much-needed platforms for discussions and empowerment.
"For those of us who are drowning in testosterone in our day-to-day lives, events like this are the equivalent of a life preserver. They serve as powerful—and empowering—reminders that we aren't alone in our struggles and challenges and triumphs," Crouse said.
 Actress and Wood River Valley native Tara Buck, who featured in such award-winning HBO dramas as "True Blood" and "Ray Donovan," also stressed that point.
"Events such as Conversations with Exceptional Women are a great opportunity to bring women from all walks of life together to share their stories, personal insights, struggles and successes," she said. "This is an opportunity to learn what we have in common and hopefully a cascade of things we don't. At the upcoming event, we will be discussing all kinds of topics that we would like to see change in our communities as well as around the world. My hope is that we will then collectively discover some ways to execute those changes."
The two-day event at The Community Library begins Thursday, Sept. 12, and continues through the following day. Tickets for those hoping to take part in the conversation can be purchased online for $125 at alturasinstitute.com.
This year's ticket holders will be given priority in purchasing admission for next year's event, which will feature Supreme Court Justice Ruth Bader Ginsberg.
Joining Crouse, Jones and Buck are Allison Schmitt, Rebecca Rusch, Christine Walker, Jeannie Ralston, Michele Coffey, Caroline Heldman, Kate Morris, Pauline Semons Thiros and Jeanette Schneider.
Together, they will, in Buck's words, be "keeping the conversation about progress alive and the momentum of the last 100 years moving forward."