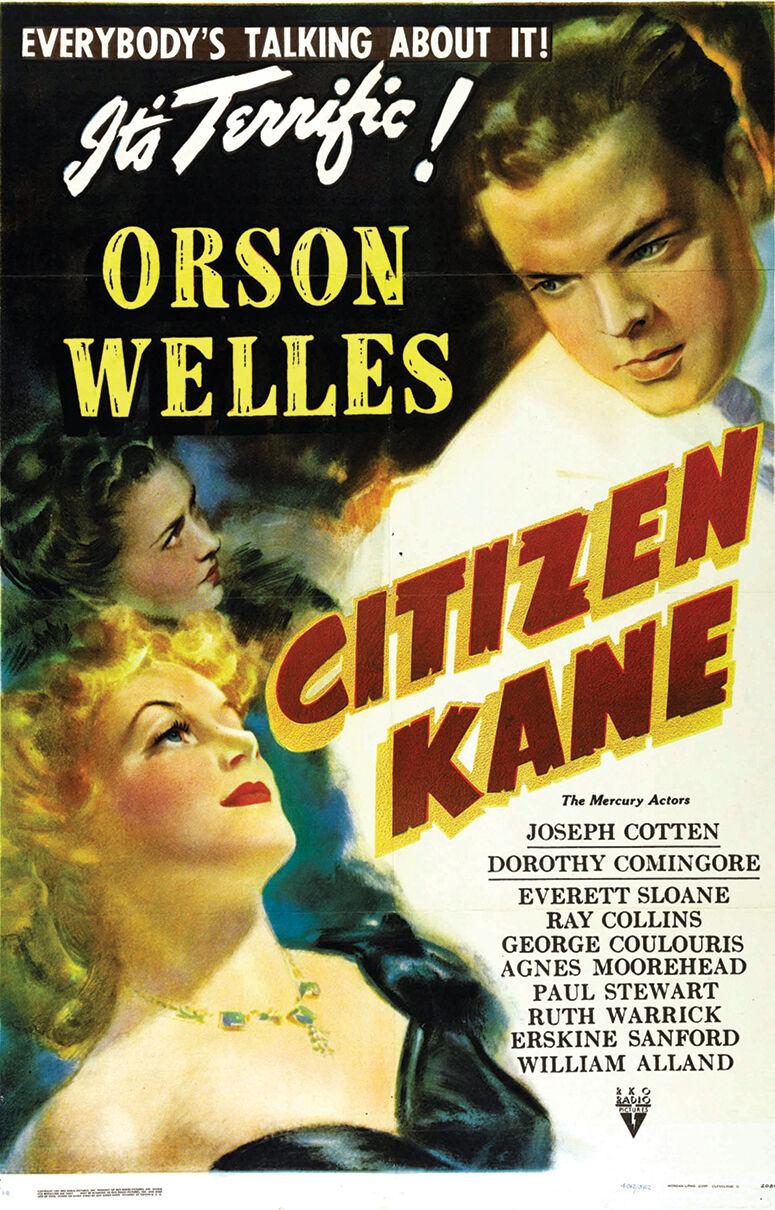 With Thanksgiving just around the corner, Magic Lantern Cinemas in Ketchum is giving film lovers something to be thankful for with two special Sunday screenings of the 1941 classic "Citizen Kane," considered by many critics, filmmakers and fans to be one the greatest films ever made.
The screenings come as a prelude to the release of the new movie "Mank," which stars Oscar-winner Gary Oldman as Herman J. Mankiewicz, the brilliant but troubled screenwriter of "Citizen Kane." The film, directed by David Fincher, follows Mankiewicz racing against a deadline to finish the script for Orson Welles' masterpiece.
"Mank" is one of a dwindling number of prestige pictures still getting a theatrical release this awards season, and critics are tipping it as a major Oscar contender, especially praising Fincher's direction, Oldman's performance and Erik Messerschmidt's black-and-white cinematography.
Making a movie about the making of what is widely regarded as one of the greatest films of all time is essentially wandering into a critical minefield, but early reviews have been universally positive.
The review in Variety stated, "'Mank' is a tale of Old Hollywood that's more steeped in Old Hollywood—its glamour and sleaze, its layer-cake hierarchies, its corruption and glory—than just about any movie you've seen, and the effect is to lend it a dizzying time-machine splendor."
For those looking to take that spin in the time machine, the Magic Lantern will offer two opportunities to revisit one of the defining moments in Hollywood history. On Sunday, Nov. 22, the movie theater will screen "Citizen Kane" twice, first at 4:15 p.m. and again at 7 p.m., as a prelude to opening "Mank" later in the week.
"['Mank'] is a fascinating story being touted as a major Oscar contender," said Magic Lantern owner Rick Kessler. "I'm very excited about it and excited about showing 'Citizen Kane,' one of the greatest films ever made."
The Magic Lantern requires face coverings for entry and implements seating restrictions and heightened sanitation practices to ensure a safe and healthy filmgoing experience for patrons.