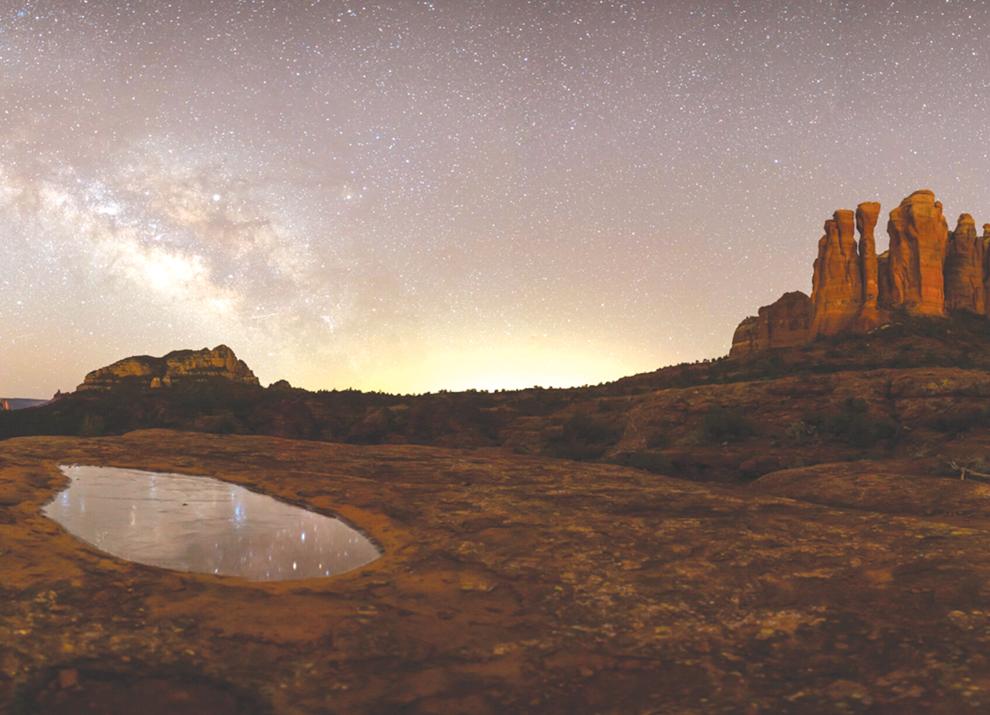 Many of us from a young age became hypnotized with the night sky, enamored by its mysteries and endless possibilities. This weekend, the Sun Valley Museum of Art (SVMoA) can help you capture that feeling. 
Professional astrophotographer Nate Liles will lead a workshop the evening of Oct. 1 and the afternoon of Oct. 2. When Liles saw his first astral timelapse he thought to himself, "I have no idea how that's done, but I want to do it."
"If folks are amateur photographers or even professionals but they've never dabbled in astrophotography before, I think this will be a great opportunity to work hands-on individually," Liles said.
Participants will meet at SVMoA on Friday at 5:30 p.m. From there, they will carpool to Little Redfish Lake. Students will photograph the sunset around 7:30 p.m., discussing camera settings and composition. Then, they will shoot the blue hour—the time after the sun has dropped below the horizon but before astronomical twilight. The group will head back to Ketchum around 10:30 p.m.
Liles chose this spot because it offers a unique framing of Mt. Heyburn with reflections of the mountains on the water. It also gets incredibly dark out there due to the low amount of light pollution, filling the sky with stars. 
The class is open to photographers of all skill levels. The only criteria are to have a camera and a tripod. Further recommended equipment includes a wider lens with a lower aperture number, a self-timer and a red bulb, but those are not necessary.
"I think a misconception is that you need a massive amount of gear and technical know-how to create these images, and you really don't," Liles said. "You can work with what you have and upgrade as you go."
With these fall evenings getting chillier, students will want to bring warm clothes. Headlamps and snacks are also encouraged. Liles says a key part of astrophotography is planning ahead, taking into consideration light, timing and gear.
"Thinking ahead will be very helpful in the long run," Liles said. "You'll be frustrated a lot less, and you'll just produce better images."
On Oct. 2, at 1 p.m., in the Hailey Classroom of SVMoA's Hailey campus, Liles will walk everyone through the post-processing technique, which is very important in astrophotography. Students will learn about light noise reduction, panorama stitching, lens corrections and image retouching. The workshop will teach students how to enhance details and bring up shadows, as well as export their images.
"I think it will empower people who may be intimidated," Liles said.