The Community Library welcomed a new writer-in-residence to the Ernest and Mary Hemingway House this month.
Michael D. Wilson is a jack-of-all-trades: Currently an academic at the University of Miami, he has a PhD in engineering and a robust background in business. On top of all that, he's also an Ernest Hemingway scholar.
"I'm looking forward to walking the hallowed grounds of where Hemingway created and produced so voraciously," Wilson said ahead of his residency. "Also, it will be a time to get further investigate how vividly language makes the world go around."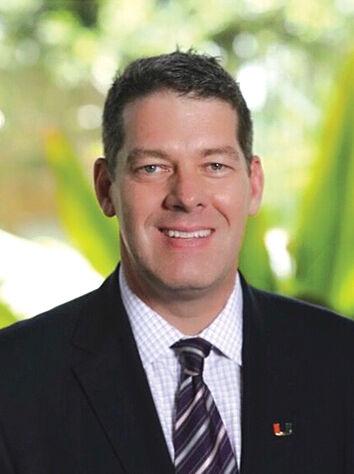 Wilson's research explores how Hemingway used the hyphen in prose to create tempo and rhythm, lending a certain unusual lyricism to the writing. Wilson's work on what he calls the "Hemingway Hyphen" explores the integral role this seemingly small piece of punctuation in the Nobelist's writing.
As part of his residency, Wilson will present a livestreamed presentation with the library next Thursday, March 18, from 6-7 p.m. He will touch upon his extensive research and explain an algorithm he developed to search and analyze Hemingway's language, and how this algorithm can be applied widely to literary study.
"We're excited to host Michael this March and to support the unique work he's doing," said Martha Williams, the library's programs and education manager. "His perspectives on language and innovation are particularly compelling, and during a month when we are examining Hemingway closely in advance of the new Ken Burns/Lynn Novick documentary coming out in April, Michael's work will shed light on an entirely different approach to evaluating Hemingway's literary legacy."
The Ken Burns documentary she mentioned filmed extensively at the Hemingway House, and will air on PBS April 5-7.
Wilson's talk with the library, titled "Hemingway's Coda," will be presented free to the public March 18. Visit comlib.org for details.