The ski season at Sun Valley officially began—as it does every year—on Thanksgiving (giving skiers and winter athletes something to be thankful for). As winter sets in, The Community Library will welcome world-champion surfer and Bald Mountain skiing expert Nat Young for a presentation of his new memoir, "Church of the Open Sky."
Young lays out his entire life's philosophy concisely and immediately in the opening three sentences of "Church of the Open Sky."
"I have never thought of surfing as a sport—not a traditional sport, anyway," he writes. "It's not something you do casually, like playing a round of golf with your mates on the weekends. It's much more of a drug, a lifestyle, a religion."
This sentiment acts as a kind of thesis to Young's new memoir. He elaborates upon this idea throughout "Church of the Open Sky," explaining the allure of the ocean, the irresistible impulse to ride the waves, the spiritual and historical aspects that allow surfing to transcend mere recreation. He credits the phrase—and dedicates the book—to surfing pioneer Tom Blake, whom he describes as "the first surfer I knew who had vision for what surfing really is."
The mountains of central Idaho are, for the time being at least, not exactly inundated with oceanic waves. Despite that, Young has been wintering in Sun Valley for decades. His experiences here occupy one full chapter in "Church of the Open Sky."
Young came to the valley in the early '80s. He had recently come into some money after selling his 1977 documentary "Fall-Line" to Showtime, and decided to use those funds to setup a winter base in the Rockies where he and his wife could ski. After driving pretty much the entire mountain range, they settled on Sun Valley because, as he put it, "We decided Baldy was the best mountain in America."
During his first winter here, he spent a great deal of time with Mike Doyle, groundbreaking engineer of the single ski—a forerunner to the snowboard.
In "Fall-Line," Young had outlined the intrinsic similarities between skiing and surfing, but with the single ski he discovered still more, eventually arguing that all fall-line activities—surfing, skiing, snowboarding, skateboarding, etc.—have a great deal in common, not just physically but also in terms of the feeling they evoke in their practitioners.
Like surfing, he said, skiing is not a sport to him, but has more in common with a lifestyle or religion, the "Church of the Open Sky."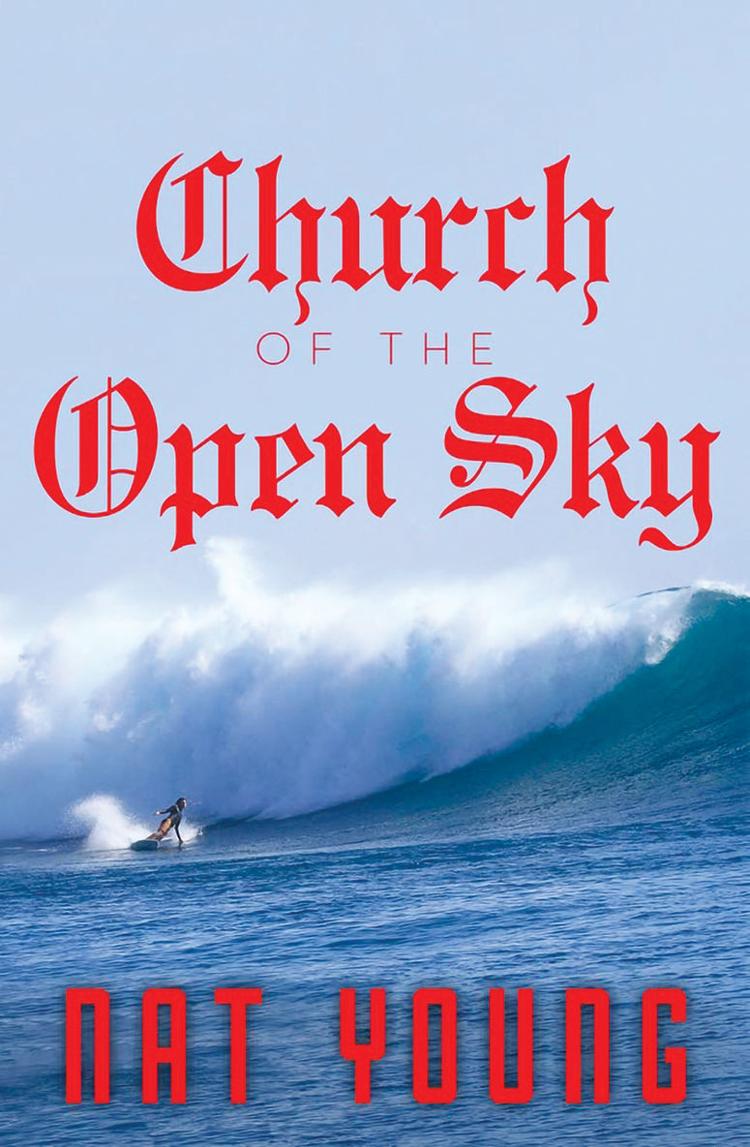 "Anything like that when you're connecting with nature so intensely—it can't just be a sport. If it's slalom or something with a finish line to cross, fine, but how can you compare one person against another in freestyle?
"In sports, I think, you need a goalpost or a net or a finish line. You guys score more goals, you win the game. You get there faster, you win. The competition's clear. But to make a competition out of riding that fall line, going freestyle on a wave or snow—I don't agree with that."
Of course, it took Young quite some time to arrive at this realization. He knew monumental success as a professional competitive surfer in the 1960s and '70s, winning several national competitions in his homeland Australia and winning two World Championships.
"I competed heavily in surfing before I realized it wasn't a very valid form of competition, so eventually I stopped," he explained.
Stopping to compete did not mean he stopped surfing and skiing, however. In fact, just last week, at age 72, he said he "absolutely could not imagine life without it."
"At my age, it's all about quality of life. Quality of life for me is being able to participate in these activities. I'm not interested in anything else. This is what I do. I ski, surf, snowboard—that's it."
Sometimes, Young will even surf against odds. He wrote "Church of the Open Sky" during an eight-week bedrest following a knee surgery, but took to the water as soon as he was well enough to.
Skiing every winter, surfing whenever the water beckons—which is most of the time—Young shows no signs of slowing down.
His presentation at The Community Library comes at the end of a book tour of the United States and Australia, as mandated by Penguin Random House. With that taken care of, Young will be able to settle into another winter carving up Baldy.
The program at the library will begin at 6 p.m. on Thursday, Dec. 5—perfect timing for an après ski event. After about a half-hour presentation, Young will chat with the audience more informally. Books will be available for purchase and signing courtesy of Chapter One Bookstore.
"It should be a lot of fun. I'm looking forward to the social aspect, too—seeing all the people I've loved skiing alongside all these years," he said.
Young will be in good company. As the ski season takes off, the valley becomes more populated with those for whom skiing is not just a sport or a way to pass the time, but a way of life, the "Church of the Open Sky."