"Thinking they had experienced everything, the battle-toughened veterans were deeply disturbed. They wept openly, they wept for the victims and they wept for themselves, and the wept with rage at Fate for compelling them to bear witness to such incomprehensible things."
Countless books, plays and screenplays have been written on the horrors of World War II, but the above passage comes from a new novel by longtime Blaine County resident Lee Brown, and he has pinpointed a fresh, untold perspective on the conflict, highlighting a previously overlooked true story.
By the author's own reckoning, "The Varsity" was a project about 35 years in the making. The original seed was planted at a dinner in 1985, from a conversation with a man whose name Brown didn't catch and whose acquaintance he never made again.
Exchanging memories of high school football eventually led Brown's fellow diner to recall teens returning from the front lines in 1946 to pursue their high school diplomas in order to gain entry to a decent university with help from the GI Bill of 1944. Drawing upon their regimented training in the military, many of these students excelled on the football field.
That was the end of the conversation.
Brown resumed his regular work—in 20 years in the Wood River Valley he served as a water scientist for The Nature Conservancy and Idaho Water Engineers, then later acted as executive director of the Environmental Resource Center. The work could be demanding and time consuming, but that kernel of a story lingered in his mind.
"Life went on," Brown recalled. "At least ten years went by before I woke up one night and said, 'Gee, I wonder if that was true.'"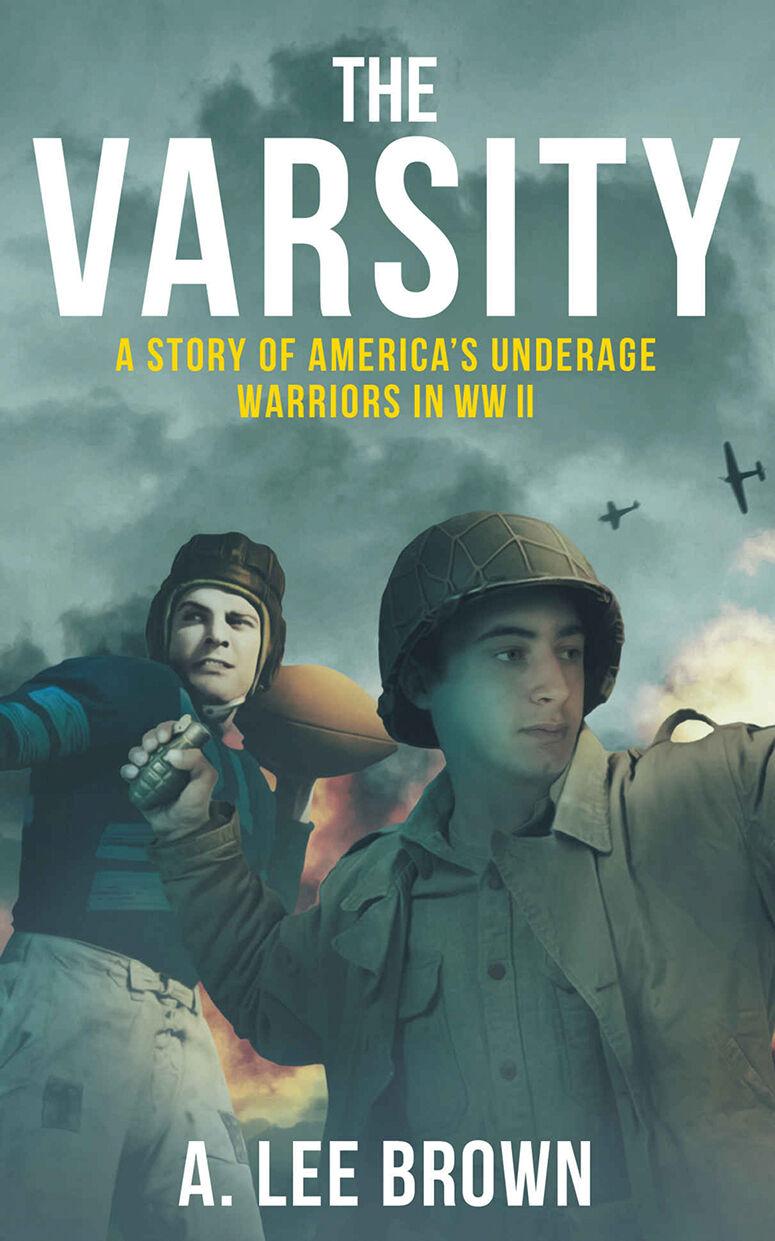 So, by day, Brown worked on a Cold Springs water assessment project and by night he would conduct his research. He discovered an incredible and largely unknown true story of America's underage soldiers, adolescents between the ages of 12 and 16 who enlisted illegally to serve their nation in the most lethal conflict in human history.
Historians have difficulty determining precisely how many underage soldiers served in the US military during WWII. Many maintained their lies long after the end of the war, fearing legal repercussions or the loss of veteran benefits. Some estimates put the number as high as 100,000, Brown said.
During his research, Brown made contact with the Veterans of Underage Military Service (VUMS), a group founded in 1991 by and for those underage veterans.
Through VUMS, Brown was able to conduct countless interviews, hearing firsthand the experiences these soldiers who surrendered the final years of their childhoods for the throes of war.
This year—the 75th anniversary of the end of the war—those decades of meticulous research finally came to a climax: the publication of Brown's debut novel, "The Varsity: A Story of America's Underage Warriors in WWII."
The novel focuses on two American teenagers, Bruce Harrison and Manny da Silva, who enlist illegally while still in high school. Brown said the characters—and their experiences in Africa, Europe and the Pacific—are amalgams of the veterans he interviewed.
"Their stories are difficult to wrap your head around. I used to look at my own son and think back to when he was 15. There was no way in hell he could have survived the absolute horror of that war," Brown said.
He takes great care in balancing the horrors of war with moments of genuine, moving humanity, and also takes a hard look at how these teenagers reintegrated into society after the war. From a certain point of view, "The Varsity" is equal parts war story and coming-of-age story, combining the two narrative types to great effect.
Tackling WWII is a lofty undertaking for any author, made only more monumental here by the fact that "The Varsity" is Brown's first foray into fiction. He says he briefly considered writing a nonfiction account of the history, but craved fiction writing.
"I hold in my hand: A. Lee Brown, April 20, 2000, 'Hydrologic Evaluation of Big Wood River Watershed.' I'd had plenty of that kind of writing," he said. "When I worked with The Nature Conservancy, they owned the Hemingway House at the time and I'd often think of him. Whenever I hit a wall writing, I'd ask, what would Ernest Hemingway do?"
That strategy worked and the novel has already received high praise. In the words of Tom Brokaw: "Lee Brown has discovered and written about an important and fascinating aspect of the Greatest Generation. Many veterans went to war by dropping out of school and enlisting under age. When they came home determined to resume their education, they were older and viewed by some educators as troublesome. As Lee shows us, these vets enriched their schools, communities and it's time they get our appreciation."
"The Varsity" is now available at Chapter One bookstore in Ketchum.