On the banks of Clover Creek, about 15 miles east of Jerome, about an hour-and-a-half drive from Hailey, stands the Minidoka National Historic Site, which commemorates the Minidoka War Relocation Center that operated there during World War II.
On Feb. 19, 1942—just over two months after the Japanese Empire's surprise attack on Pearl Harbor—President Franklin Delano Roosevelt issued Executive Order 9066, which called for the incarceration of American residents and citizens of German, Italian or Japanese descent.
Ten facilities across the country saw the internment of tens of thousands of American citizens; 3,000 Italian-Americans, 11,000 German-Americans and a small number of Jewish refugees were confined.
About 112,000 Japanese-Americans, of whom more than two-thirds were U.S. citizens, faced incarceration.
Minidoka was the only "relocation center" in Idaho, but, like everything that happened during those war years, it bears a hefty legacy, haunting the public consciousness to this day.
The camp housed 10,000 internees by the end of 1942.
Beyond the guard station, Minidoka consisted of 36 housing blocks, each containing 12 barracks. Within the confines of the camp, the Japanese-American prisoners carried on life as best they could. The site included schools, fire stations, shops and barbers, but those within held on to the knowledge that beyond the barbed wire fences, they were each considered a potential spy for the Japanese Empire, a potential threat to American national security.
During this time, no Japanese-American citizen or Japanese foreign national residing in the United States was ever convicted of treason, espionage or sabotage.
Today, the Minidoka camp is one of Idaho's most revered and widely visited historical sites. At just a stone's throw from the Wood River Valley, its relevance in the area is plain for even the casual observer to behold.
With this in mind, The Community Library has opted to organize its 2020 Winter Read upon the theme of the remembrance and commemoration of Japanese internment, with especial attention to be paid toward Minidoka.
The Winter Read program, which is free for all community members to join and participate in, will kick off this Friday, Jan. 31.
Lectures, museum exhibitions and more make up the body of the program, but one could scarcely consider it a "Winter Read" if there were not a book at the center of the proceedings.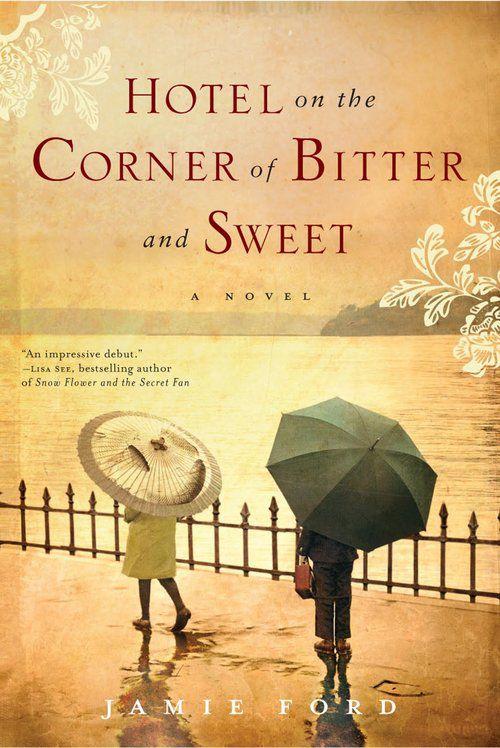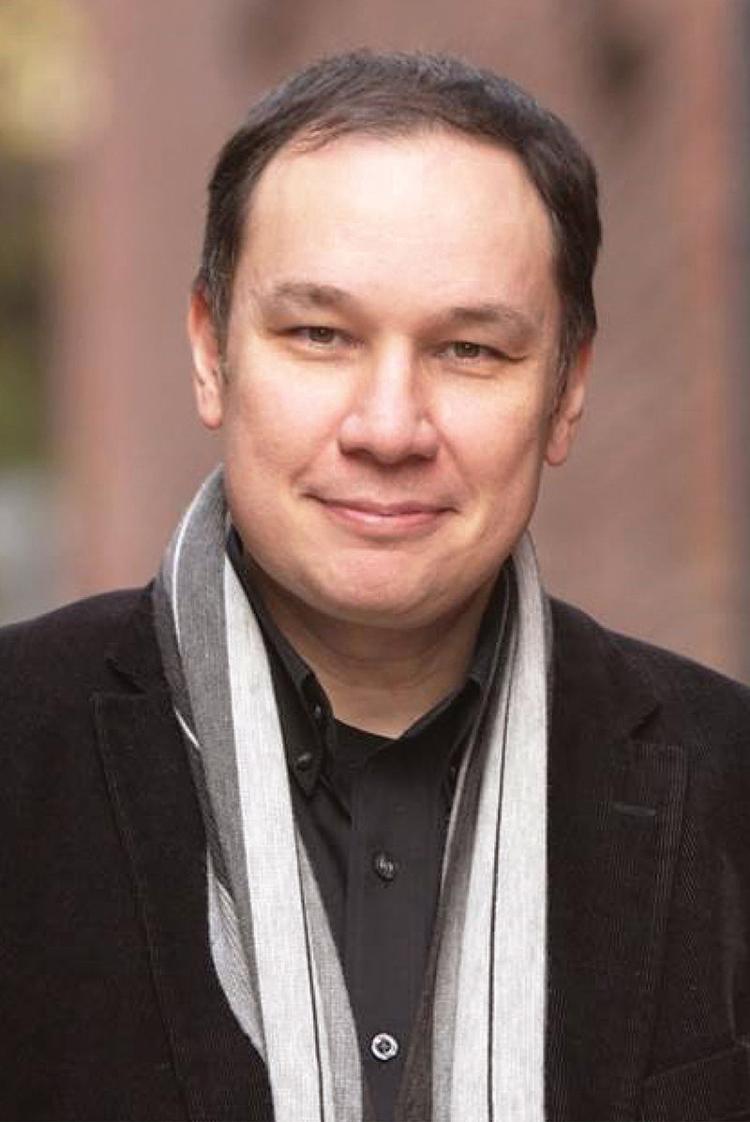 Fittingly, then, the library has selected Jamie Ford's award-winning 2009 novel "Hotel on the Corner of Bitter and Sweet," which focuses on Japanese-American families incarcerated during World War II and specifically features Minidoka.
"Jamie Ford's novel reminds us of a shameful episode in American history," said Martha Williams, programs and education manager at the library. "His story cautions us to examine the present moment so that these injustices are recognized and not repeated. When these Japanese-Americans, many of whom were U.S. citizens, were released, they didn't have lives to return to. Their incarceration was based solely on their race and on an alleged threat to national security."
The Winter Read will officially kick off Friday at 4 p.m. at the library's Regional History Museum in Ketchum's Forest Service Park.
At that time, the museum will unveil a new poster exhibition, "Righting a Wrong: Japanese Americans and World War II." The display was developed by the National Museum of American History and adapted by the Smithsonian Institution Travelling Exhibition Service as a portable collection to tour the country.
Accompanying "Righting a Wrong" is an hour-long film, "Dave Tatsuno: Movies and Memories," which will be screened on a loop in the museum. Filmed by Japanese-American store owner Dave Tatsuno, "Movies and Memories" distinguishes itself as a significant historical artifact as the only full-color motion picture documentary capturing the plight of internees during World War II.
Tatsuno shot the whole thing on his handheld 8mm camera while imprisoned at the Topaz Relocation Center in Utah. His haunting cinematic memoir from behind the barbed wire is one of few amateur movies in the Library of Congress' National Film Registry.
"Righting a Wrong" and Tatsuno's film together bring an eye-opening visual account of a dismal chapter of American history to the foreground at the Regional History Museum.
"We are thrilled to offer the SITES poster exhibition," said Regional History Museum Librarian Nicole Potter. "The exhibition and the rest of the Winter Read 2020 programing have provided us with an exciting opportunity to share stories—local and national—of social justice, civic engagement and identity."
Following the kickoff at the mu-seum, the library will host a plethora of programs through March.
Library Director Jenny Emery Davidson is now leading a weekly discussion group, which meets Thursdays through Feb. 27 from 4-5 p.m. at the library. Davidson's group will cover three books: "The Buddha in the Attic" by Julie Otsuka, "Farewell to Manzanar" by Jeanne Wakutsuki Houston and James D. Houston, and finally "Hotel on the Corner of Bitter and Sweet."
The library will host a lecture by civil rights investigator Jessica Asai on Wednesday, Feb. 5, at 6 p.m. Asai will speak on Minoru Yasui's 1943 Supreme Court case protesting Roosevelt's executive order. This program is presented in collaboration with the National Park Service and Friends of Minidoka.
On Feb. 19—the anniversary of Executive Order 9066 and a widely recognized Day of Remembrance—high school students from the Sun Valley Community School will host a book discussion at the library on "Hotel on the Corner of Bitter and Sweet." A second book discussion, led by the library's Winter Read interns from the Wood River High School and the Community School will follow on March 3 at the Hailey Public Library.
On Wednesday, Feb. 26, the National Park Service will screen a film on Minidoka at the library. "Minidoka: An American Concentration Camp" dives headlong and unflinchingly into the lives of the Japanese-Americans forced into the southern Idaho internment camp. A question-and-answer session with Hanako Wakatsuki, chief of interpretation at Minidoka, will follow.
On March 6, the library will host a panel discussion with local families who will share their memories of immigration, incarceration and military service. This event will be moderated by Mia Russell, executive director of Friends of Minidoka.
Finally, the Winter Read will conclude on March 12 with a keynote lecture by Jamie Ford, author of "Hotel on the Corner of Bitter and Sweet." This event, like the others, will be free, and seats will be available on a first-come, first-served basis. A book signing will follow.
Also during this time, the main foyer of the library—which until recently housed a collection of glass sculptures by artist Dale Chihuly—will host a new exhibition of artifacts loaned to the library by local and regional Japanese-American families.
This exhibition, "The Bitter and Sweet: World War II Stories of Japanese Americans in the West," will allow visitors to the library to explore trinkets, keepsakes, memorabilia, ephemera and cherished belongings of those who experienced internment firsthand.
"Through a great array of programs, exhibits and the shared reading of a novel, we expect to develop a deeper understanding of our complicated national history and how it intersects with our local landscape of south-central Idaho," Davidson said.
Extra copies of Ford's novel will be available at the library to maximize accessibility. Books are also available for purchase at local stores.
Learn more about the Winter Read at comlib.org/winter-read. "Hotel on the Corner of Bitter and Sweet" is one of many valuable resources—fictional and nonfictional—on Japanese internment in the United States.
As with pretty much all of history, one would do well to learn more. Perhaps the best way to do so would be to hop in the car and drive down to Minidoka. Visitors can plan their excursions at nps.gov/miin/planyourvisit/index.htm.
The important thing, whether taking part in the Winter Read, visiting the Regional History Museum or the Minidoka site itself, is to learn the history, remember it and pass it on to future generations.