With Earth Day coming up April 22, it is perhaps prudent to turn attention toward the outdoor world and consider its uncertain future. Hailey resident and wilderness advocate Cindy Chojnacky has done just that in her new novel, "Return to the Wilds."
The story takes place in a dystopian future when urban centers have expanded to envelope much of the globe. The downtrodden denizens of these "Babels" don special noise-cancelling headsets to block out the unending cacophony of economic and technological progress that bombards them each day. Unbeknownst to the average citizen, however, the waning remains of a forgotten natural world await just beyond the confines of industry.
One day, a pre-teen biologist and nature advocate, Keren, alongside her trusty sidekick Caleb, happens upon Purity Mountain Wild, an isolated natural sanctuary and one of the few pocketed Wilds that still exist amid the tangled web of global urbanization.
Keren and Caleb are astounded to experience the natural world, engaging with a reality beyond their abilities to imagine. All seems well until their beloved biology teacher Dr. Dierk mysteriously disappears and the children must embark upon a quest to untangle a sinister conspiracy, save the Wilds and hopefully redirect the unstoppable tide of human progress and its unintended consequences.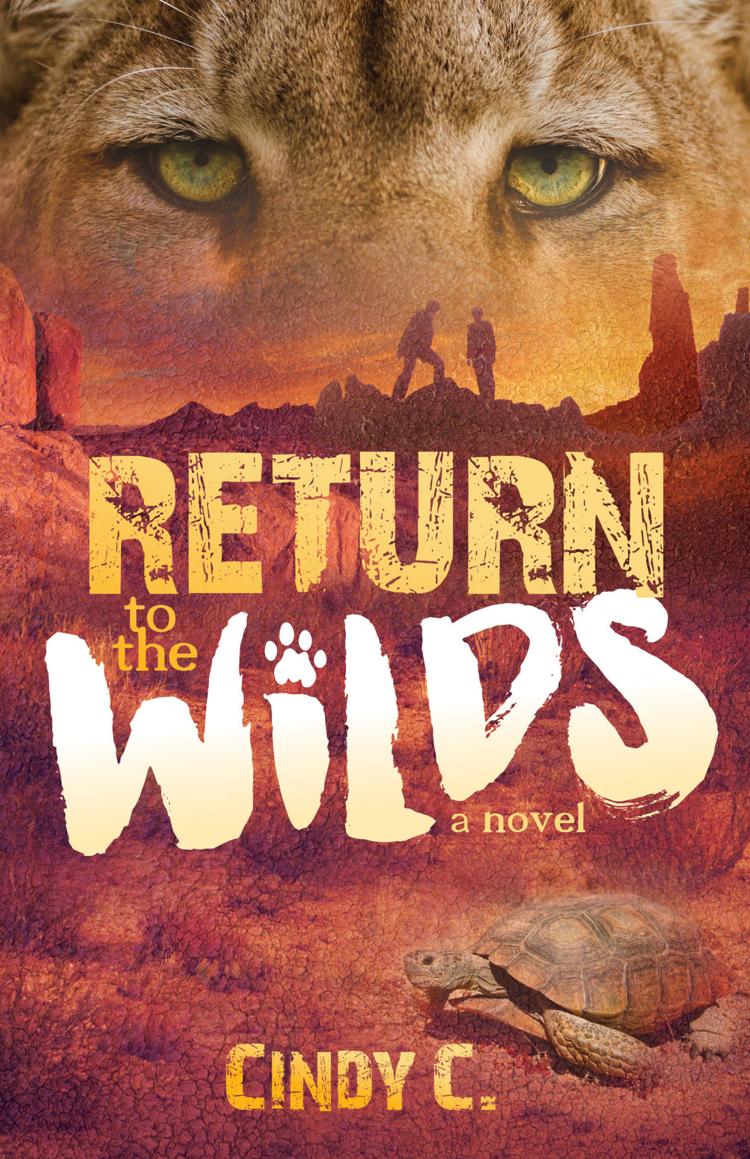 "Return to the Wilds" marks Chojnacky's first foray into novel writing. Though new to this particular literary form, Chojnacky, who publishes under the name Cindy C., has experience as a journalist and, perhaps more importantly, has spent decades working to preserve, protect and promote wilderness areas across the United States and the world.
Following work in Arizona, New Mexico, Oregon, Utah, California, Indiana, Virginia and overseas in Lebanon and Cambodia, Chojnacky and her husband, David, relocated to Idaho, settling down in Hailey, just north of David's hometown of Jerome.
Both Cindy and David have worked for the U.S. Forest Service, and bring their wealth of expertise to the Wood River Valley, where they recently established a nonprofit organization called the Wilderness Need Association.
Chojnacky found after years of working in a bureaucratic setting that nothing competes with actual first-hand experiences in nature.
"One thing we kept observing is that there's a lot of concern about preserving wilderness, both from the government and the nonprofit sector, but the wilderness visitor is sort of left out or looked at as a nuisance," she said. "Dave and I decided we would become advocates for the wilderness visitor. Really, all of us need wilderness, although some of us might not realize it."
One of the ways in which Chojnacky sought to carry out this advocacy was through writing. At the urging—or "nagging," as Chojnacky called it—of her close friend H.G. McKinnis, to whom the novel is dedicated, she put pen to paper for the first time and began exploring her own artistic capabilities.
The initial draft emerged from an unfortunate occurrence that took place while she was living in Falls Church, Va. As the city began to tear down the riparian area behind her house for watershed purposes, she thought to herself, "What would happen if the woods fought back? If they stood up against urbanization and the forces of progress?"
These thoughts form the ideological basis of "Return to the Wilds." As Keren and Caleb explore the Wilds, they encounter many supernatural and heavily spiritual characters representative of the wilderness itself.
Along the way, the adventurous duo also enlist the aid of several species of fauna, both extant and extinct—including a friendly quetzalcoatlus, a Late Cretaceous North American reptile and one of the largest flying animals ever to roam Earth's skies. "I had a lot of fun with the wildlife," she admitted with a chuckle.
Leading up to the release date, Chojnacky has enjoyed a successful series of engagements at schools in Idaho and Oregon. Last month, 500 presale copies were distributed to sixth-grade students in Oregon. Chojnacky visited their schools and was delighted by the students' enthusiasm.
"I was totally impressed by the sixth-graders and how eager they are," she said. "And how much they love to read books."
Just last week, she visited Hailey's Syringa Mountain School as the featured author for its week-long book fair.
"It was a huge pleasure to talk to Syringa Mountain School kids," she said, describing those students as "the most engaged, curious receptive bunch I have worked with. They are doing something right at Syringa!"
Since one of Chojnacky's objectives as an author is to help inspire the next generation of wilderness advocates, she expressed delight at the preliminary reactions she has received from young readers.
Though the conversation about ecology and industry is primarily a scientific and political one, Chojnacky feels that art and fiction possess a unique capability to get people inspired.
"I find in fiction the ability to discuss the human condition in ways we just can't do in our dialogues, when we're screaming over beer or whatever it is," she said. "Art and fiction can take people places that sometimes our polarized political system can't."
"Return to the Wilds" will go on sale Tuesday, April 23, appropriately only one day after communities around the world will observe Earth Day.