Since the Sun Valley Film Festival announced its cancellation last Thursday morning, dozens of events have followed suit. The Share Your Heart Ball, the We Banjo 3 concert, the Kindercup—even the hockey game—have all called off previously scheduled events in response to the developing coronavirus pandemic.
Unsurprisingly, the Sun Valley Gallery Association announced last Friday that the upcoming Gallery Walk, initially scheduled for Friday, March 20, has been postponed indefinitely.
The nine member galleries—Broschofsky, Frederic Boloix Fine Arts, Friesen, Gail Severn, Gilman Contemporary, Kneeland, MESH, Sun Valley Museum of Art and Wood River Fine Arts—issued a statement last week explaining their decision.
"With the health and well-being of our community, artists and staff in mind, and under consideration of public health authorities and city advisements, the Sun Valley Gallery Association is postponing the upcoming Friday, March 20, Gallery Walk," they said.
While the event is cancelled, all the galleries are maintain regular business hours.
"We encourage visitors to visit us during our regular business hours to see the many new exhibitions premiering at this time. You can additionally visit galleries via their respective websites and social media pages.
"We wish you all good health and safety, and look forward to resuming Gallery Walks and other events in the near future."
As referenced in that statement, many of the galleries are debuting new exhibitions this weekend. Read on for an in-depth look at just a couple of these.
---
Gail Severn Gallery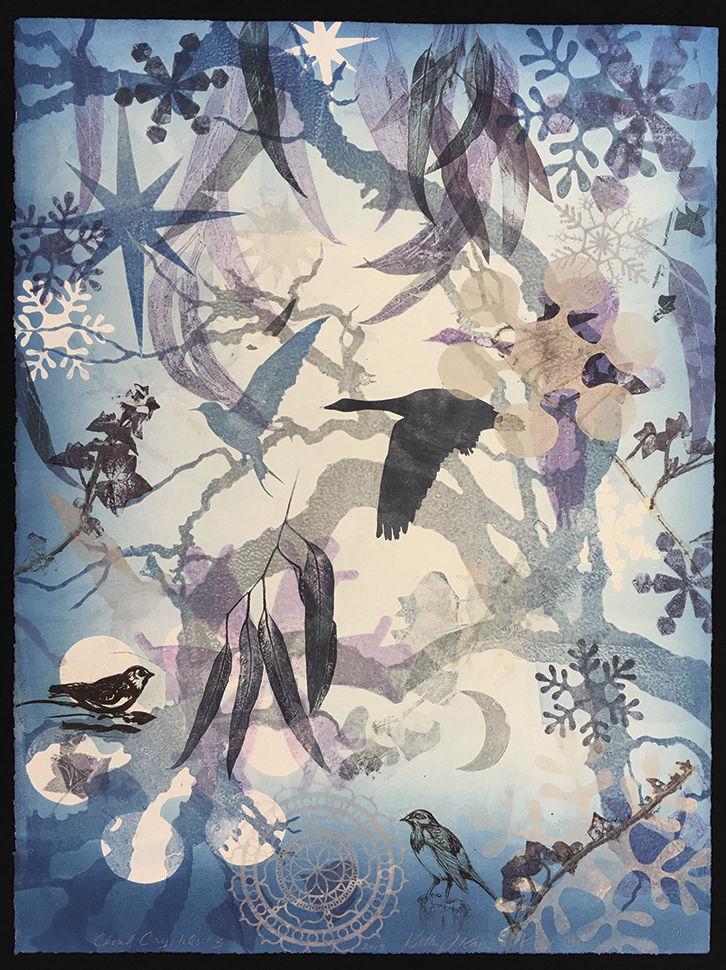 Last year, the Gail Severn Gallery celebrated its 43rd year of operation. As the decades tick by and 50 approaches, the Ketchum mainstay shows no signs of slowing down or compromising its artistic aesthetic.
Now, Gail Severn will host works by four artists: Judith Kindler, Marcia Myers, Michael Gregory and Kara Maria.
Kindler's newest body of work incorporates several textures and materials like concrete, canvas, aluminum, paint and photographs. These mixed media obscure and ambiguate familiar figures partly visible underneath, creating intriguing and thought-provokingly postmodern images.
Keeping in the realm of the abstract, the late Marcia Myers' fresco paintings are the culmination of a 28-year artistic journey through time that reconciled ancient and classic fresco techniques with contemporary aesthetics to create the modern fresco. These works propelled the art world forward, while paying homage to its past.
Michael Gregory was a primary focus at Gail Severn in last month's Gallery Walk. This time around will see more of Gregory's works, elaborating upon his timeless vision of the American West, consisting of breathtaking, ominous vistas and the stalwart, almost rebellious farms and ranches of those pioneers who sought to carve out a rough life in the wilderness. These works are at once testaments to human endurance and moving portraits of the beauty of nature.
The gallery will also display Kara Maria's "Cloud Crystals," a collaborative monotype project the artist created alongside printmaker Kathryn Kain. Inspired by Frances Chickering's 1864 book "Cloud Crystals: A Snow-Flake Album," Maria and Kain adapted Chickering's original illustrations into stencils to create their own Cloud Crystals series.
---
Gilman Contemporary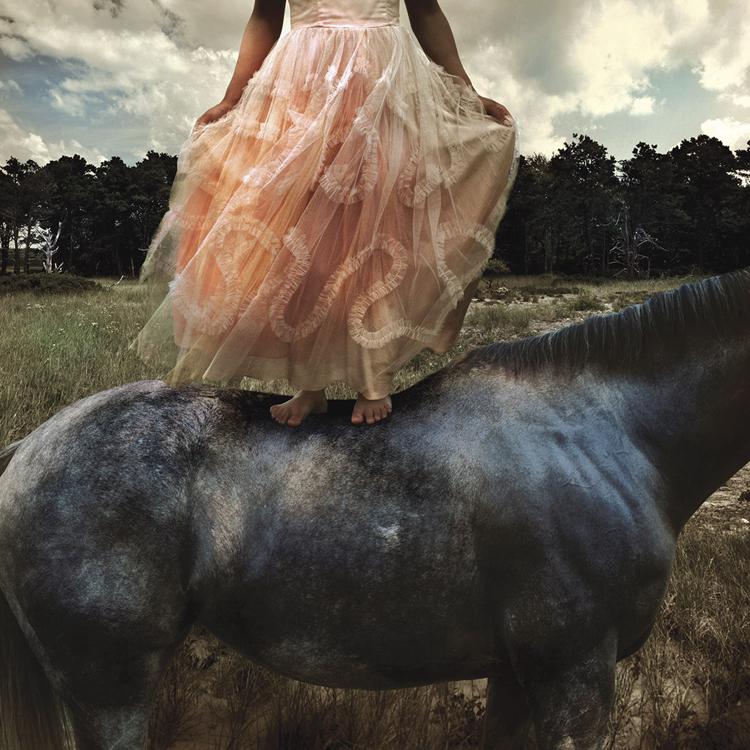 As the name implies, Gilman Contemporary likes to keep up to date with the innovations and fashions of the art world, displaying cutting-edge artworks as they come out. That mission has not changed an iota for the Ketchum arts hub, which has been an active part of the creative community here since 2007.
Gilman Contemporary is featuring the works of photographer Tom Chambers. The artist draws inspiration from folklore and other literary sources as well as from images and landscapes found in the real world.
In transcendent photomontages one could comfortably describe as "magical," Chambers weaves together colorfully rich and brilliantly lit images to create evocative visual narratives that manage to tell stories in even the quickest of glances.
To borrow a turn of phrase from the artist, Chambers explores "places where unexpected circumstances collide," which is a pretty insightful definition of magical realism.
One could accurately say Chambers dabbles in magical realism, but that terminology does not fully do justice to the artist's vision, as it falls short of conveying his reverent regard for the natural world or the way he deftly implies the preternatural without overtly manipulating his photographs or even too obviously staging his models. He encapsulates an intersection between the plausible and the unlikely with each image he captures.
That said, a few of the items in the collection on display at Gilman drift much more brazenly toward the unlikely, shying away from the plausible, but they are still presented with just enough regard to realism as to maintain the illusion, or the "willing suspension of disbelief," as Coleridge so eloquently put it.
Chambers' work will remain on display at Gilman Contemporary through April 15.