The Sun Valley Gallery Association's first Gallery Walk of the summer is tonight, Friday, July 5.
Art galleries around Ketchum will open their doors between 5 and 8 p.m. for the free event. Art enthusiasts can wander in and out at and observe the wide variety of paintings, photography and other art on offer.
Enjoying a glass of wine at any of the participating venues helps support the area's vibrant fine arts scene.
---
Kneeland Gallery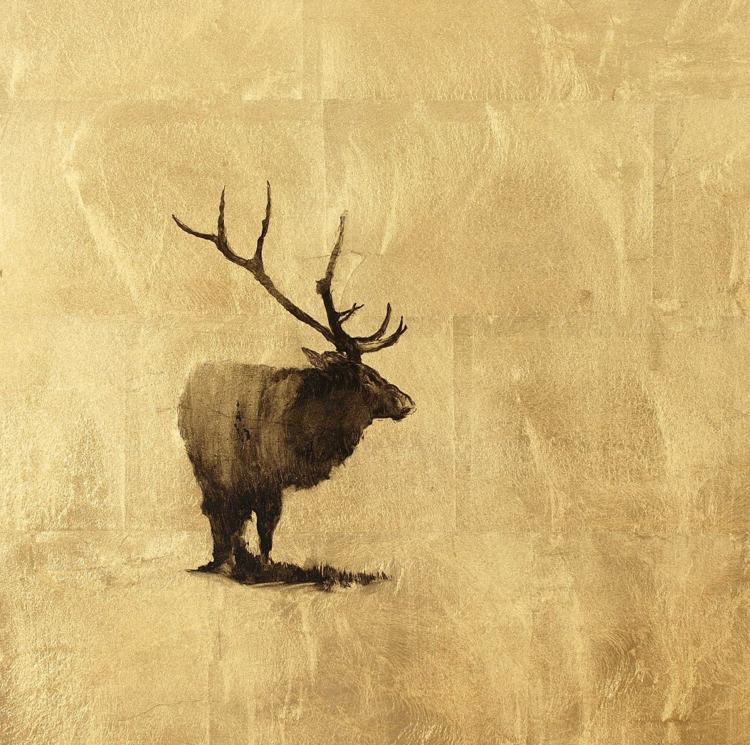 Having moved from the East coast to New Mexico in the late 70s, William Berra spent a decade painting the Santa Fe landscape en plein air.
Influenced by the Macchiaioli painters of 19th century Italy, the precursors to the French Impressionist painters, Berra experimented with techniques to achieve their effects.
One such technique was painting on a board shellacked with an orange base to warm the painting, a practice that he continues today. Berra's works draw from his extensive travels where he gathers subject matter before completing his works in the studio.
Andrzej Skorut's richly colored and contemplative landscapes contain elements of formalism interpreted in a contemporary fashion through the use of non-traditional materials to create texture in the surface of his canvases. Skorut is Polish born and currently resides in Utah where he draws on landscape elements and incorporates them into his works.
---
Friesen Gallery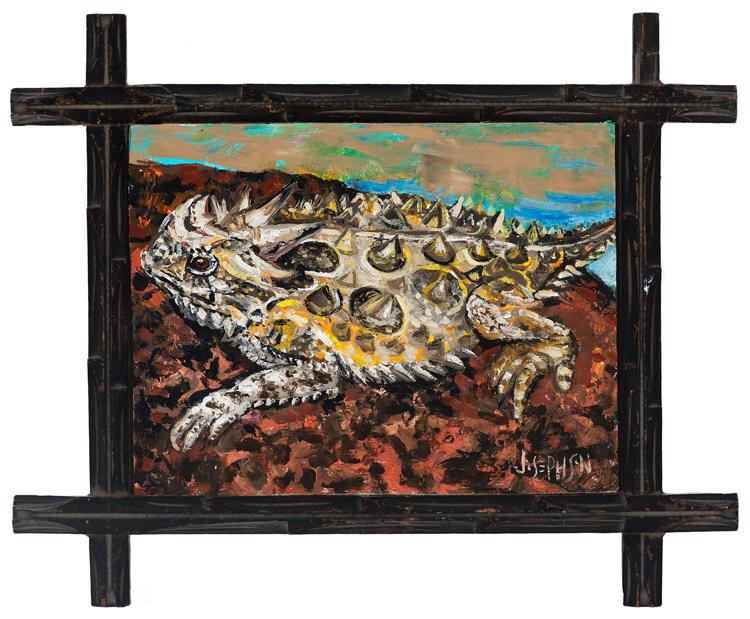 Husband and wife duo Gregory Grenon and Mary Josephson have collaborated for a unique mixed-media exhibition premiering animals as their subjects.
Known nationally for their expressive human portraits, the two artists have branched out and expanded their recognizable canons.
Titled "A New Story Begins," the exhibition treads the line between real and magical, simple and complex, and explores how humans are connected to every living creature. Each painting is distinctive, has its own narrative and its own life.
Grenon and Josephson use numerous mediums to create and enhance their emotive portraits. "A New Story Begins" celebrates animals of all kinds in vibrant oil, enamel, embroidery, glass beads, mosaic and more.
---
MESH Gallery
Mountain goats are surefooted, agile, adventurous and isolated. MESH Gallery is hosting a second year of a collaboration between resident artist Jeff Lubeck and local adventurer extraordinaire Nappy Neaman in an exploration of the animals and their habitat.
"Observing the Mountain Goat" offers an in-depth look at this stunning animal in its southernmost native habitat, the Wood River Valley.
The collective works are the result of an 11-day period with extended trips into locations as secretive as their names suggest: The Rock Garden, The Secret Garden, The Deck, and Black Rock Promontory. Lubeck's photographs capture both a mother and her tiny kid as they explore the baby's new world together.
Aware of the mountain goats' mindfulness of their surroundings and wariness of predators, Lubeck and Neaman took every precaution not to disturb them while tracking and photographing them.
With encounters taking place at distances from 50 feet to one mile away, gear selection and packing preparation were critical. Armed with both Nikon's 70-200mm and 800-1000mm lenses, Lubeck and Neaman traversed the region to find perfect shots of both subject and backdrop.
The results will be on display as a special exhibit during Gallery Walk, along with Lubeck and Neaman who will discuss the spectacular animal we are lucky enough to share our home with. Beverages and light snacks from the Traeger smoker will be available throughout the night.
---
Gail Severn Gallery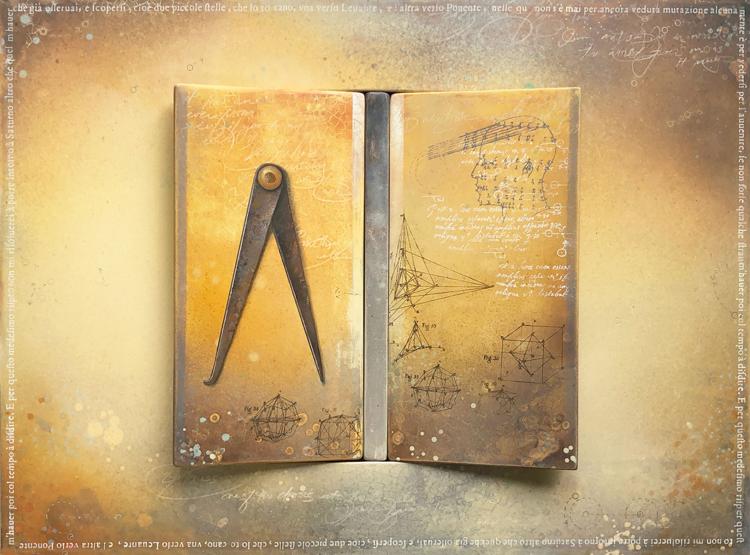 A host of artists will exhibit at Gail Severn for this Gallery Walk.
For nearly 35 years, internationally famous English artist Tony Foster has worked in the world's wildernesses. Foster became excited by the idea that he could contrast the huge scale of the Great Basin with the easily encompassed Copper Basin.
Closer to the hearts of the citizens of Ketchum, this beautiful area proved to be ideal for a show and new series of intimate works that document years of camping, exploring and painting a small part of the world that has become like a second home to Foster.
Lynda Lowe's latest exhibition explores the object-quality of books and her long-time interest in the interplay of text and image.
In some of these artworks, she references her fascination with incunabula, ancient manuscripts with mysterious content and undecipherable script on their worn pages. Palimpsests, too, are part of the aesthetic associations.
Pegan Brooke and Gary Komarin round out the exhibition with stunning landscapes and potent iconography.
---
Frederic Boloix Fine Arts
Frederic Boloix Fine Arts will be showing works from 1924 through the present. Featured will be Austrian artist Martin Herbst and his new series of Renaissance mirrors.
Highly detailed and evocative, the images painted on convex mirrors appear as if a real-life character from the Renaissance were looking back at the observer. The figures are presented with the natural distortion caused by the hemispherical surfaces, as if the observer and the painted image were one and the same.
The gallery is located in the Galleria Building on 4th and Leadville in Ketchum. Please call 208-720-6036 or visit our website, www.Boloix.com for more information.
---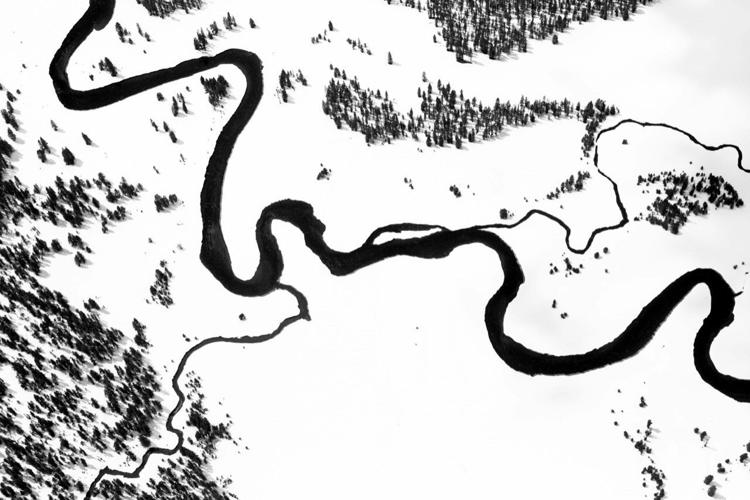 ---
Broschofsky Gallery
British-American artist Russell Young is best known for compelling, larger-than-life silkscreen paintings appropriated from recent history and popular culture.
Alluding to the great Pop artists of the past, while not being constrained by a traditional Pop label, he reinvents bold, sometimes brutal imagery while bearing witness to the ambition and glamorous excesses of 21st century America.
With the addition of "Diamond Dust," his screen prints create an intriguing optical interest of sparkle and movement.
While Young's work focuses on celebrities from the past, he still sees them as beacons of some quality sorely missing from today.
Other artists showing include historic photographs by Edward Curtis, 1898-1928, from "The North American Indian," and paintings by Russell Chatham, Ewoud de Groot, Rudi Broschofsky, Ken Peloke, William Matthews, Theodore Villa, Billy Schenck, Andy Warhol and more.
---
Gilman Contemporary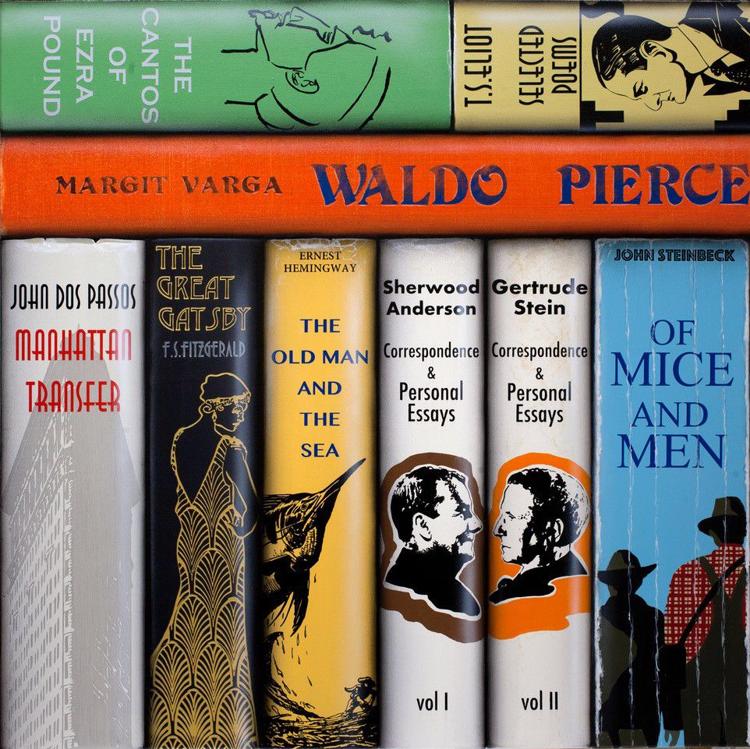 Gilman Contemporary will exhibit Paul Béliveau's hyper-realistic paintings of books that bring together literary and historical subjects and figures. In Béliveau's series "Vanitas," he builds facades of book spines that house interconnected titles both real and imagined. Béliveau's work creates a conversation between the visible and invisible.
In the series "Autodafés," broken spines and burnt pages create paintings that feel like relics of the past.
The gallery will also exhibit the work of Jackson Hole-based photographer Tuck Fauntleroy. His series "Waterline" is the culmination of ten years of mapping, flying, and exploring the ever-changing paths of isolated rivers throughout the West at the cusp of spring. The deceptively simple black and white photographs push the boundaries of realism and abstraction through the careful balance of positive and negative space.
---
Sun Valley Center for the Arts
The Great Basin is a vast expanse of land covering much of the American West. Its rivers drain internally rather than to the ocean. Its boundaries circumscribe parts of Oregon, Idaho, Utah, Wyoming and California, and nearly all of Nevada.
The "Mirage" exhibition uses the idea of a closed watershed system as a metaphor for thinking about this uniquely dynamic landscape as a source of regenerative power, a place of resource extraction and renewable energy, a place that has long generated creativity (including Land Art works), and a place of shifting boundaries.
The Great Basin is also a place of contradictions. Much of it is desert, but it comprises multiple ecosystems and topographies. This incongruity mirrors the fact that though the region is now largely arid, it was once an inland sea. Despite the fact that it holds vast stretches of open and unoccupied land, it is a place of mystery and obscurity.
Its scale allows individuals, corporations and government agencies to do things they can't do elsewhere, from creating monumental artworks on the land to extracting natural resources or installing enormous wind farms, from testing weapons to experimenting with technology.
---
Mitchell Contemporary
Mitchell Contemporary gallery presents works by internationally known Abstract Expressionist artist Svein Koningen.
Koningen's abstract inspiration comes from both external influences and of course the internal abstract thinking of a studio artist. He never plans an exact work and allows the paint and the internal unconscious to come through on its own. Change is a must for Koningen, which is why each work is completely unique.
Bold and exciting abstract art canvases bursting with vibrant color draw the viewer to touch the art and to feel the ridging textures. Paint is pared and scraped back, revealing glimpses and stories within the larger abstract story.
---
Wood River Fine Arts
Wood River Fine Arts is featuring a special showing of works by George Carlson.
The northern Idaho resident is considered by many to be one of the finest nature landscape painters in the world. His fascination and voracious interest in learning and observing the natural world is central to his work.
In an age of hyper-paced digital media, Carlson is a defiant throwback to the value of craft and mastery over his chosen medium. His landscapes are a reflection of that contemplative journey chronicled masterfully on canvas. When creating a new painting, he will visit his subject many times, take notes and study the geological history and the fauna of the place before picking up a brush. He paints the soul of a place, not the scene.