The 13th annual Family of Woman Film Festival is set to take place in a fully digital format this year, spanning from Tuesday, Sept. 8, through Sunday, Sept. 13, in partnership with The Community Library. All five film screenings will be available for free to the public via the library's streaming site.
Peggy Elliott Goldwyn, a board member of the Friends of UNFPA (the United Nations Population Fund), founded the festival in 2008 as a way to highlight the work and mission of the UNFPA, which champions reproductive health care, education and basic human rights for women and girls across the globe.
The festival normally takes place in Ketchum in February each year, featuring films that prioritize female voices from around the world. Many of the filmmakers attend in person. This year's festival was moved to autumn not because of coronavirus complications, but because of the challenges usually caused by difficult weather conditions.
Now, though, in the interest of public health and safety, the festival is going virtual.
While the logistics may have changed, the essence of the festival remains intact. Once again, the lineup includes five feature-length films that highlight female voices and cohere to a particular theme. This year's theme, "Women Who Won't Be Stopped," runs through each piece in the program: "The Perfect Candidate," "Councilwoman," "Apache 8," "A Girl from Mogadishu," and "The King of Masks."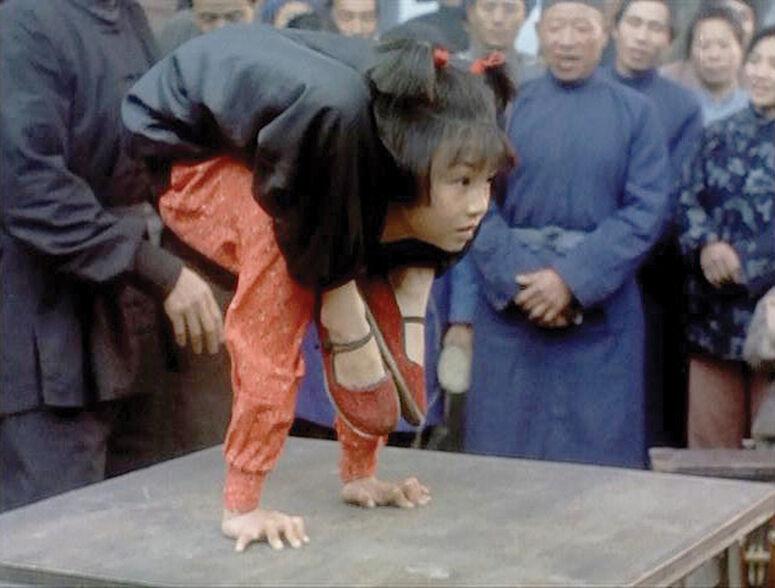 "With a virtual festival, we have the ability to expand our audience beyond the capacity of any theatre without worrying about social distancing," Goldwyn explained. "Through The Community Library network everyone can enjoy The Family of Woman Film Festival in their own homes with cocktails and dinner. It will also be easier to present interviews with filmmakers and film subjects after the screenings, no matter where in the world they may be located."
The festival will begin as usual with the Bonni Curran Memorial Lecture for the Health and Dignity of Women on Sept. 8, with the films following. The lecture, like the films, will be presented virtually, and festival organizers plan to announce the speaker in the coming weeks.
Each event on the agenda will begin at 6 p.m., though each film's exact date within the Sept. 9-13 window has yet to be announced.
The only events that cannot take place virtually are the donor cocktail party and POV continental breakfasts. In lieu of those in-person programs, Goldwyn is planning a bonus virtual screening and filmmaker interview for all donors, as well as two virtual POV breakfast speakers (participants will simply have to provide their own breakfasts).
From a purely cinematic standpoint, one of the festival's greatest strengths every year is the sheer diversity of the filmmakers highlighted in a concise film lineup. As an added bonus, the festival brings in a number of these artists every year to present and discuss their works, keeping the conversation dynamic.
Flying people in from all over the world in February can pose challenges, of course, but with the digital format, filmmakers and audience members can join in from anywhere.
This year's festival will feature a mix of live interviews and some prerecorded interviews for those filmmakers living in vastly different time zones (6 p.m. in Idaho is 3 a.m. in Saudi Arabia).
"The Perfect Candidate" is a deeply nuanced dramatic comedy from Saudi Arabia's first female director, Haifaa al-Mansour, who shook up the global cinematic status quo with her 2012 debut "Wadjda." Because of the pandemic, "The Perfect Candidate" has not yet received a commercial theatrical release, so this screening is a unique opportunity for film lovers. Plus, al-Mansour has been asked to record a special interview to accompany the film.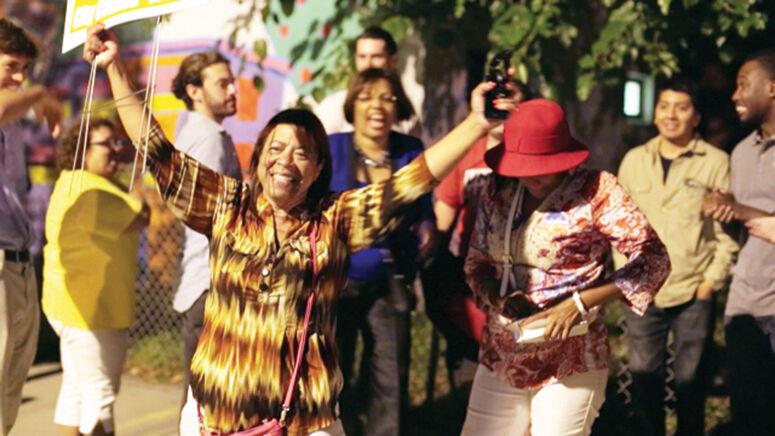 "Councilwoman" is an American documentary about Carmen Castillo, a Dominican immigrant grandmother maintaining a fulltime cleaning job as she wins a city council seat in Providence, R.I. Castillo and director Margo Guernsey will give a live interview following the film.
"Apache 8," another American documentary, follows an all-female group of Apache firefighters as they respond to blazes throughout their reservation and across the country. Director Sande Zeig and firefighter Katy Aday will discuss the film afterwards.
A dramatization of a harrowing true story, "A Girl From Mogadishu" follows Ifrah Ahmed's journey from Somalia to Ireland as a refugee. Both Ahmed and director Mary McGuckian are currently in Ireland and have been asked to record an interview to accompany the screening.
Finally, Chinese drama "The King of Masks" sets its sights on the complicated art of face-changing in 1930s China. In it, the titular King of Masks traditionally would pass on his art to a male heir, but he soon discovers that his apprentice—recently purchased at an illegal child market—is actually a girl. This moving, enchanting and visually breathtaking film entranced audiences upon its initial release in 1995.
For more information on each film, the speakers, the mission of UNFPA and Family of Woman's partnership with The Andrus Center for Public Policy's Women in Leadership Conference, which will also screen some of these films, visit familyofwomanfilmfestival.org.