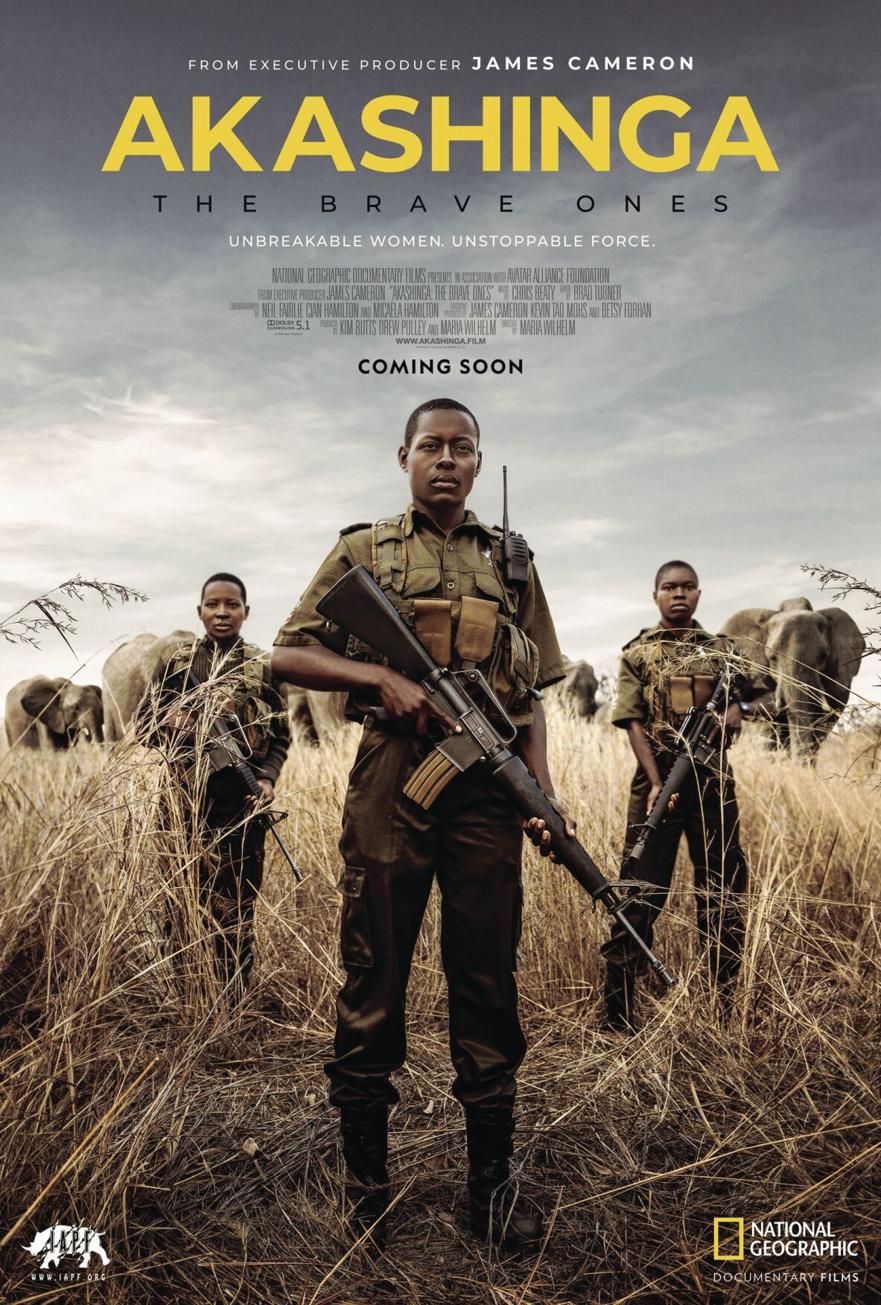 The 13th annual Family of Woman Film Festival is just under a month away, set to take place Sept. 8-13 in a fully virtual format.
Having previously announced the free feature film lineup and a number of donor-exclusive events, festival organizers this week confirmed a bonus short film and three discussion moderators.
The series, presented online in partnership with The Community Library, seeks to bring attention to the work of the United Nations Population Fund (UNFPA).
The short film, "Akashinga: The Brave Ones," is a National Geographic documentary that, like the other festival films, embodies this year's theme of "women who won't be stopped."
The Akashinga are a Zimbabwean female anti-poaching squad comprised of women who have survived abuse and exploitation and now, armed and trained like elite special forces, defend their nation's most iconic and endangered wildlife.
The short film will screen on Sunday, Sept. 13, at 4 p.m.
In addition to "Akashinga," Family of Woman has confirmed three moderators for post-film conversations.
First, Sarah Craven, director of the UNFPA's Washington, D.C. office, will moderate a discussion following the free live streaming of "A Girl From Mogadishu" on Sept. 9, speaking with filmmaker Mary McGuckian and film subject Ifrah Ahmed.
"Sarah and I worked together to present a version of the Family of Woman Film Festival at the UNFPA World Summit in Nairobi in November of 2019, and it was she who suggested 'A Girl From Mogadishu' be featured there," said Peggy Elliott Goldwyn, festival founder and director. "After viewing this remarkable film, I knew we had to share it with our audiences."
The next day, Boise Mayor Lauren McLean will moderate a conversation with Carmen Castillo, city council member of Providence, R.I., and subject of the film "Councilwoman." The pair will be joined by Margo Guernsey, director and producer.
On Friday, the library will stream "Apache 8," a documentary about a group of female Apache firefighters. Tracy Andrus, president of the Andrus Center for Public Policy at Boise State University, will moderate a conversation with director Sande Zeig and firefighter Katy Aday, one of the film's subjects.
"I love this film," Andrus said. "Apache 8's proud, courageous and capable women not only entered the male dominated world of rangeland firefighters, but they raised the performance bar."
Following the festival, "Apache 8" and "Councilwoman" will all be shown along with "The Perfect Candidate" as part of the Andrus Center's Women and Leadership Conference.
"The Andrus Center is proud to join with the Family of Woman Film Festival to bring the story of 'Apache 8' to our Women and Leadership Conference," Andrus said.
For a full schedule of films and lectures streaming for free at this year's festival, plus all the donor events, visit familyofwomanfilmfestival.org.