On Saturday, Jan. 11, from 4-5:30 p.m., The Spot theater company and The Community Library will host a discussion of the 2006 graphic memoir "Fun Home," the inspiration for the musical of the same name that The Spot is performing in January and February.
The free event will explore the graphic memoir with the help of cast members of the musical. Topics will include the memoir's themes, the transformation of a graphic novel to a musical, adapting this Broadway musical to the stage at The Spot and more. The Spot's "Fun Home" director, Brett Moellenberg, will attend, as will several cast members who will perform a selection from the show.
"Fun Home" is an illustrated account of the upbringing of the author, Alison Bechdel, by her distant, emotionally fraught father. In a work that is both dark and funny, Bechdel explores her relationship with a man who was a number of things: a historic preservation expert, a constant restorer of the family's Victorian home, a funeral home director, a high school English teacher and, surprisingly, a closeted homosexual who, it turns out, is involved with his male students and a family babysitter. Bechdel herself comes out as a homosexual in her late adolescence, casting a different light on her attempts to understand her gay father and discover her own sexuality in her youth.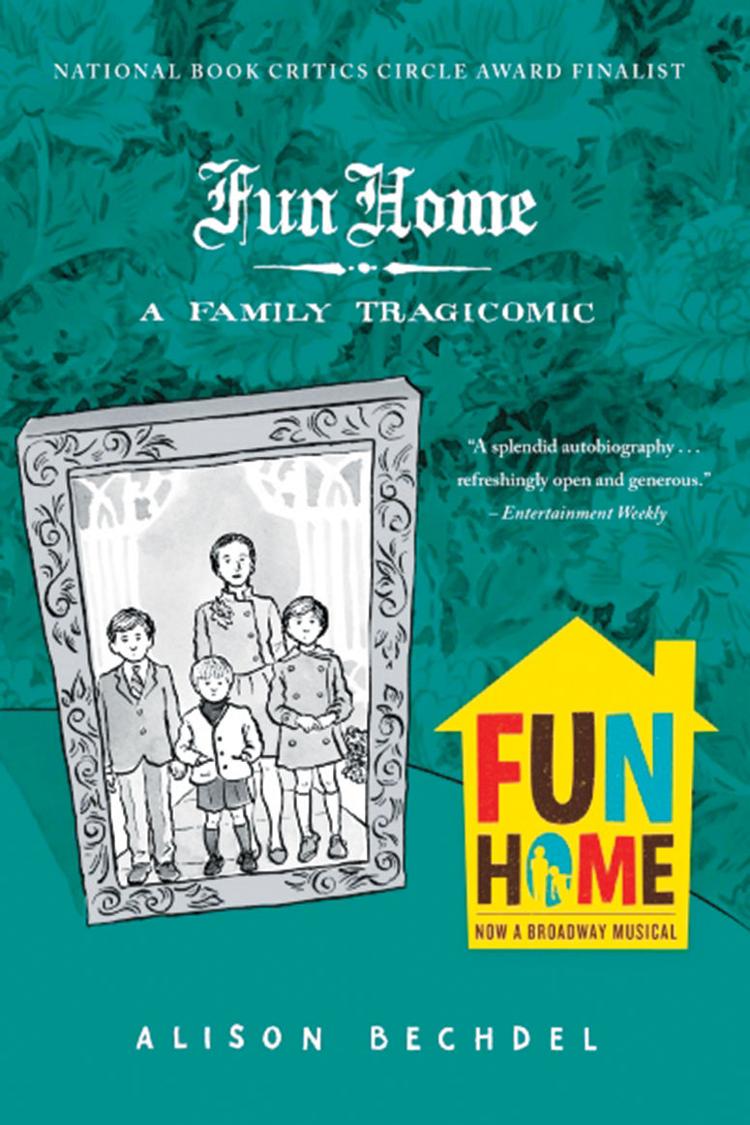 Part of Bechdel's exploration as a child is also her artistic side, something she shows great proclivity to at an early age but is made to abandon. Despite these early beginnings, Bechdel went on to become a cartoonist, authoring the comic strip "Dykes to Watch Out For" and "Are You My Mother?: A Comic Drama," in addition to publishing "Fun Home." The graphic memoir took seven years to write and illustrate, and the end result was a complex, illustrated look at a family whose lives touch on themes of sexual orientation, gender roles, suicide, emotional abuse, dysfunctional families and the role of literature.
The book was adapted into a musical by Lisa Kron and Jeanine Tesori, the first all-female team of writers to receive Tony Awards and have a play go to Broadway. "Fun Home" is also the first Broadway musical with a lesbian protagonist. It opened Off Broadway in 2013 and on Broadway for 2015, and was nominated for 12 Tony Awards, winning five, including Best Musical.
While it's taken years for members of The Spot to get the rights to perform the musical, this seminal piece of musical theater has been on its radar since the beginning, particularly for its attention to such difficult themes, the theater company stated.
"Throughout this musical's life there's been a huge focus on issues of representation because it does bring to the forefront the lives of a lot of marginalized people based on sexual identity and gender identity," said Natalie Battistone, resident artist and creative director of marketing for The Spot. "It also pays tribute to childhood and how often the voices of children are stifled or shut down. It's important to us because we work with kids at The Spot and try to pull out of them their true essence of support for their true selves. This piece really underscores that belief."