In 2011, American music legend Linda Ronstadt announced her retirement from the music industry, revealing two years later that she had been diagnosed with Parkinson's disease, telling AARP she "can no longer sing a note."
Throughout her illustrious career, Ronstadt reached heights seldom dreamed of before or since. Between 1975 and 2016, she won 12 Grammy Awards, including two separate Lifetime Achievement Awards, to say nothing of the 17 Grammy nominations that did not yield wins.
She also won a Primetime Emmy, two Academy of Country Music Awards, and has been nominated for both a Tony and a Golden Globe, and in 2014 was inducted into the Rock and Roll Hall of Fame.
With 18 platinum-certified albums, several of which were double or triple platinum, from a career that produced nearly 30 studio albums and more than 60 singles, Ronstadt's influence on domestic and international music far exceeds even the most generous estimations.
Unforgettable tracks like "Blue Bayou," "You're No Good" and "Somewhere Out There" have cemented her position in the collective cultural consciousness of music lovers.
Of course, the Wood River Valley boasts its own fair share of music lovers, a large portion of which will congregate under the roof of the Argyros Performing Arts Center in Ketchum for two nights of tribute to this iconic artist.
First, on Friday, Nov. 15, the Argyros will present a special screening of the recently released biographical documentary "Linda Ronstadt: The Sound of My Voice."
The film features testimonials, anecdotes and accolades from many of Ronstadt's colleagues and contemporaries, including Dolly Parton, Emmylou Harris, Bonnie Raitt, Don Henley, Cameron Crowe and Jackson Browne, to name a few.
"Sound of My Voice" has so far received widespread acclaim, with only a few scattered critics disparaging its hagiographic tendencies. The wide majority of reviewers have hailed the documentary as a soulful, insightful and moving portrait of one of a top-tier artist.
In his review for The New York Times, A.O. Scott wrote that "[Ronstadt's] cleareyed, down-to-earth thoughts on her profession, her family and American culture (musical and otherwise) make her someone you want to know better."
Tickets for this 7:30 p.m. screening are available now for $10 apiece online at theargyros.org or via phone at 208-726-7872.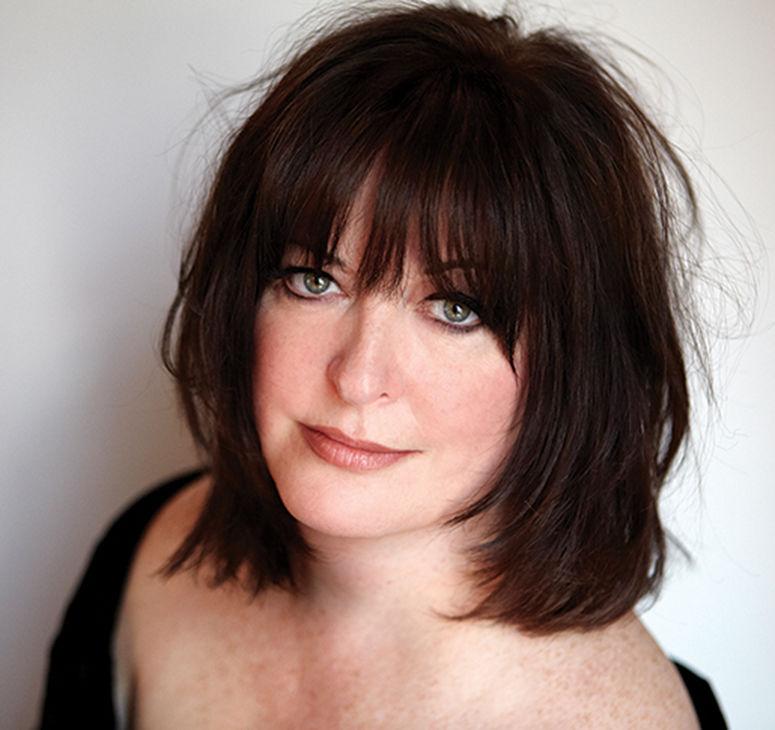 If anything, though, the film screening is a kind of warmup to the main event, which will occur the following night, Saturday, Nov. 16. The Argyros will present acclaimed singer and Tony nominee Ann Hampton Callaway performing highlights from the Linda Ronstadt's oeuvre.
Although perhaps not a household name in the way Ronstadt is, Callaway is nonetheless well-known and much lauded in the music industry, and her Songbook program has received the express blessing and endorsement of Ronstadt herself.
"It makes me feel good to know someone of Ann Hampton Callaway's caliber is singing these wonderful songs," Ronstadt said.
Callaway has been singing and songwriting professionally for decades, having released more than a dozen albums featuring original compositions, standards and pop covers alike.
She wrote and recorded the theme song to the popular Emmy-winning '90s sitcom "The Nanny," and has written songs for Barbra Streisand. Callaway's original compositions have been recorded by Carole King, Harvey Fierstein and Liza Minnelli, among other similarly celebrated performers.
Some years ago, Callaway assembled a program paying tribute to Streisand, called the "Barbra Streisand Songbook." This immensely popular show garnered innumerable accolades for Callaway, and prompted one reviewer—Stephen Holden, writing for the New York Times—to commend her deft performance, her wisdom in paying homage without trying to impersonate, and say that her rendition of Streisand's hit "Evergreen" reminded him that "a greeting card sentimentality is forever, and that voices that can really put it over are all too rare."
Inspired by that program and by a longstanding adoration of Ronstadt as an artist and a human being, Callaway put together the Linda Ronstadt Songbook to similar acclaim.
Tackling iconic songs by such iconic artists as Streisand and Ronstadt understandably bore a modicum of intimidation to Callaway. "It takes a lot of guts to do tributes to women who are still alive. It's daunting, but it's made me a better singer to have to put my own personal stamp on the songs," she said.
Putting her own spin on things was a major priority for Callaway as she treads the fine line between tribute and imitation.
"One of the most important things about being a singer—whether singing originals or standards—is finding what the lyrics mean to you personally, finding what stories mean to you in a song," she explained. "That said, while I'm putting my own personal stamp on them, the arrangements are mostly the same as the original recordings, because you just can't make them any better."
Receiving Ronstadt's personal endorsement helped allay any anxieties Callaway may have held.
"I was so honored by that," Callaway said. "She and I have had an interesting writing relationship and spoke on the phone a few times. She's a very lovely woman."
The program not only celebrates her as a "lovely woman," but also closely examines Ronstadt's powerful influence on the world at large.
"Linda was a real trailblazer," Callaway said. "She is someone of incredible importance, especially in terms of what she was able to do as a woman in a man's world. I revere her courage and her ability to be true to herself, her integrity to her own instincts, the way she never let producers talk her out of what she wanted to do.
"For a lot of performers, it's all about fame and what you can do to be famous, but she as about the music and doing what she loved and she enjoyed the biggest success because of it. You can be the most successful you by being true to yourself. She's a role model to me and a very important role model to a lot of people."
Tickets are still available starting at $20 online at theargyros.org, but seats are selling out quickly.