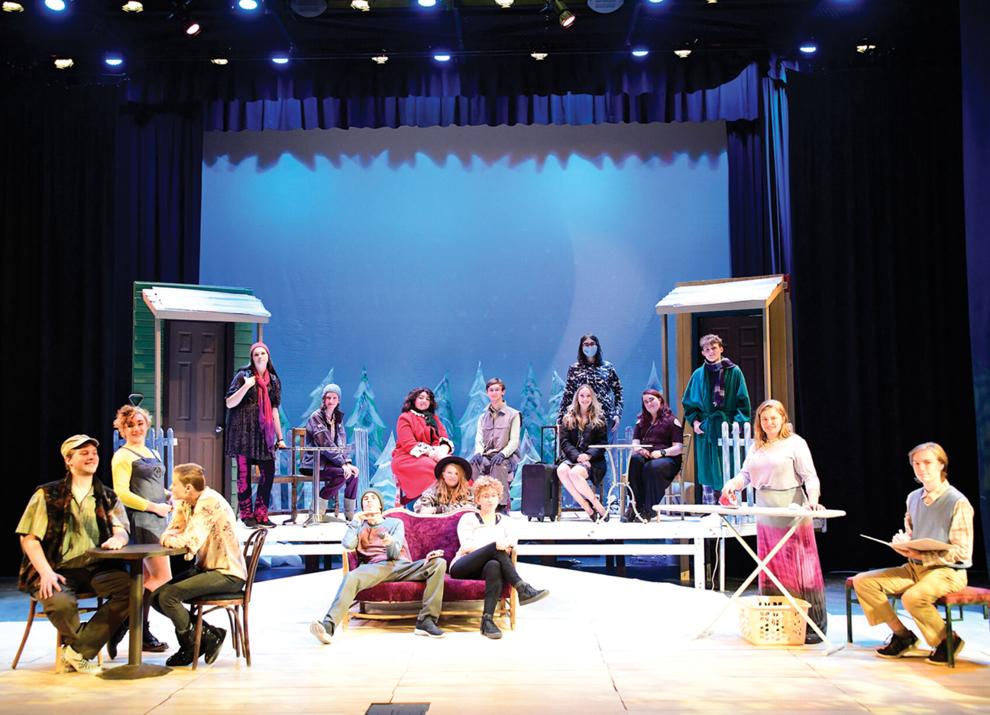 John Cariani's play "Almost Maine" has rolled around in the mind of Wood River High School drama teacher Karl Nordstrom for the better part of a decade. 
"I just find something new every time I revisit it," Nordstrom said. 
Though he has worked on select scenes in the past, next week marks the first time he will have directed the entire show. Wood River High School's production of "Almost Maine" runs Sept. 29 to Oct. 2.
The series of vignettes inside the play investigate struggles within a variety of relationships, exploring love and loss.
"One of the things explored is how unique, complex and sometimes very fragile these relationships can be," Nordstrom said. "At the same time it can be very hopeful. ... That's a big theme we're focusing on—hope."
Almost 40 students are involved in the show. Besides the performers, some work on sets, costumes and lights.
Though "Almost Maine" contains many heavy themes, Nordstrom has faith in his cast and crew. 
"John Cariani did such a good job writing these scripts that I don't think it's a stretch for high school students to identify with some of these," Nordstrom said. "Obviously these students at the high school level aren't drawing from their own marriage experiences, but I would venture to say that they all have similar experiences they can draw from."
Due to the recent COVID resurgence, actors onstage will wear masks. Wood River High School expects those attending to wear masks as well and socially distance in the theater. The rehearsal process has been COVID-friendly because most of the scenes only contain two people at a time, reducing transmission potential. 
"It's really good to have the opportunity ... for my seniors to have at least one show with an audience before they get to graduate," Nordstrom said. "Who knows what's going to happen in the spring?"
Nordstrom said there is nothing like live theater, and he wants to give these teens that chance. 
"Doing an actual show, it's way different than trying to simulate in a rehearsal or a classroom," he said. "You can't really compare the two as far as how they are run and the order and the management of time."
Tickets for adults cost $8. High school students, seniors and veterans are $5. Middle school and elementary students are $3.
This will be the first production in the WRHS Performing Arts Theater since 2019.
"I just want people to come in and remember how things were a couple years ago," Nordstrom said.