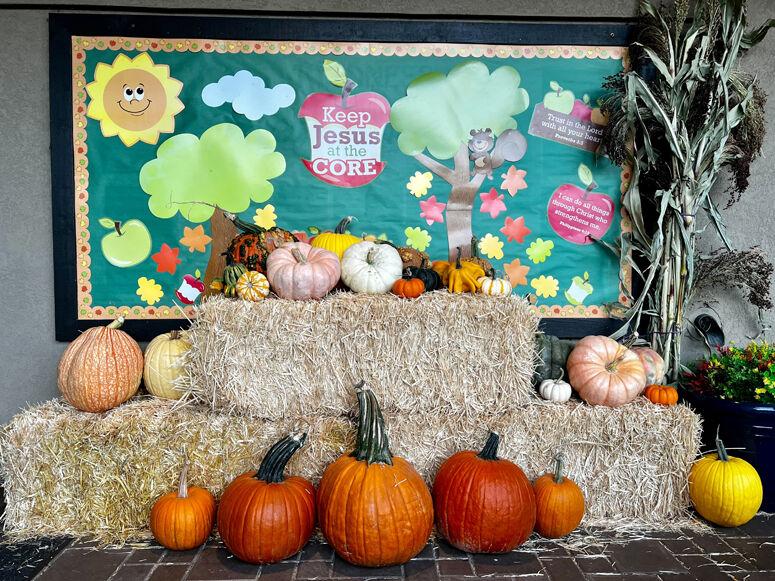 The Big Wood School will host their 5th annual Pumpkin Patch and Fall Festival Fundraiser. School Director Kimberly Piggins helped plan.
"I hope people get the chance to meet our teachers and feel a part of our school community," Piggins said.
They get around 150 pumpkins from Crismor Farms in Buhl. Usually, they bring up a train from Idaho Falls. This year, instead, they will have a pony to pet. There will also be a hay maze, putt putt golf, face painting and pumpkin tossing.
Tickets for carnival games cost $1 each or 25 for $20. Pumpkins cost $5-$25. They only accept cash or checks.
In honor of the sheep parade, they will have sheep cupcakes for decorations. Just like in the old days, they will have a cake walk where church members and parents bake pies and cakes. The fair food includes corn dogs and hot dogs.
Each of the nine classes at the Big Wood School will operate a booth.
"They use their own artistic abilities to create their little areas," Piggins said.
The money raised will go to sending the lead teachers to an early childhood education conference.
"It feels like there's not as many events for young kids these days, so hopefully a lot of people will come," Piggins said.
Big Wood School asks that you mask up and stay socially distanced when possible at this event.