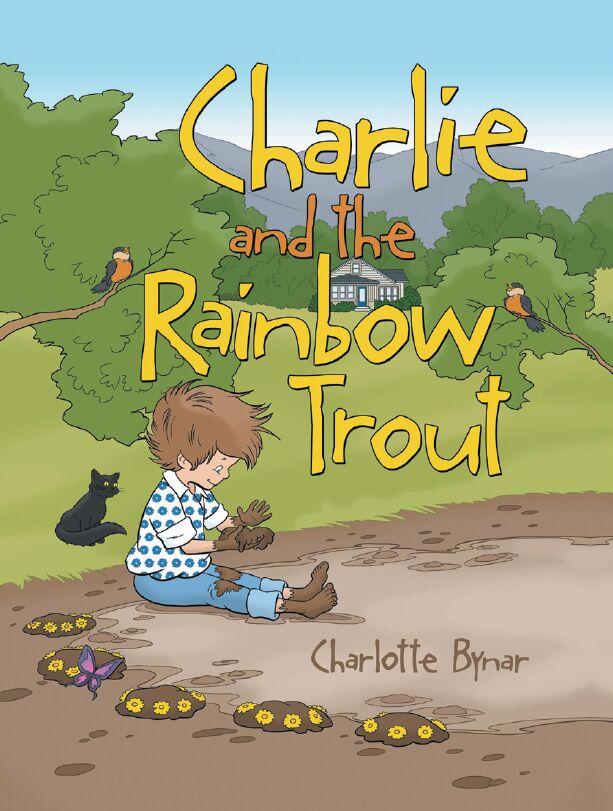 Growing up at the foot of the Carbonate Mountain in Hailey, Charlotte (Charlie) Bynar encountered a lot of wildlife. In the summertime, the Wood River would spill over and create a creek in her front yard. As the water dried up in the autumn, Bynar would save the fish trapped in the channel. She remembers one special fish that swam back to the surface after being freed as if to say thank you.
She details this true story in her new children's book "Charlie and the Rainbow Trout." All of the proceeds from the book go to animal conservation.
"The landscape ... is exceptional, it's beautiful," Bynar said. "That always instilled in me a great love for nature and animals. I'm still an advocate for that. Ever since I was a little teeny girl. It's carried over."
She hopes the book will inspire kids, especially young girls, to get outside, kick off their shoes and roll around in the mud.
"I was kind of that tomboy girl who would ... bring home snakes and every stray cat and every stray dog," Bynar said. "My mom kind of had to put up with me in that way.
More than anything, she wants readers to "Find their own path in life and follow it."
Bynar promises the book is not just for kids. "It will open up conversations to kids and parents," she said. The 26 pages of it are littered with critters. At the end of the book there is a scavenger hunt to help Charlie to find her friends.
Bynar challenges the reader to go back and find "one special spider, two funny frogs, three darling dragonflies, four wild water skippers, five cute caterpillars, six green grasshoppers, seven lovely ladybugs, eight beautiful birds, nine brilliant butterflies and ten amazing ants." She made a conscious decision to include spiders and ants, so people will understand they are not just pests.
"Insects can live without people, but people really cannot live without insects," Bynar said "We depend on them to pollinate all our crops, till the soil. They are incredibly valuable."
"Charlie and the Rainbow Trout" is available in bookstores now.